Up for sale is this BRAND-NEW Tippmann A5 Electronic... It has been customized with a Special Ops Commando Stock, Air-thru to mag, A5A2 Foregrip, and a DYE Ultralite barrel with a 2" tip...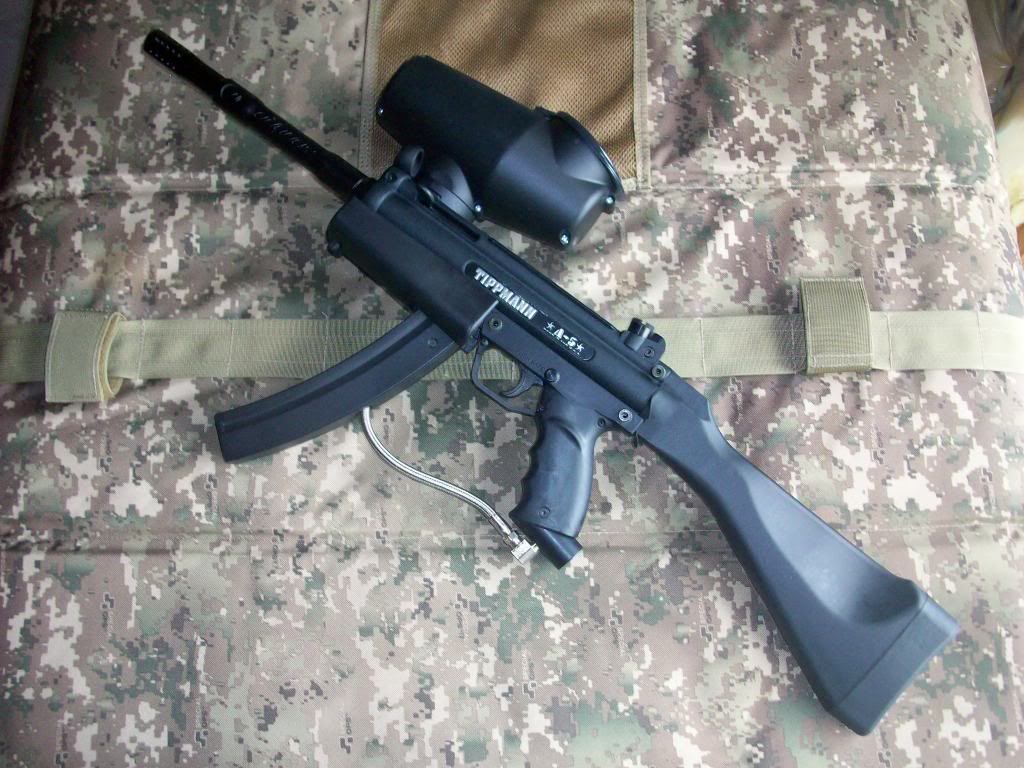 Asking $225 + shipping...
I will ship anywhere the buyer is, but you will be responsible for ALL shipping costs... It WILL be shipped with insurance as well...
I'd be happy to provide shipping quotes
Thanks for looking!
This post has been edited by B-Dazl: 02 August 2011 - 02:34 PM
Reason for edit: Price Drop - $300 ------> $250 -----> $225