I have a chance to finally get on with it and get my first tattoo with an excellent artist-as in, book-3-months-in-advance-for-a-chance good.
But, money is tight right now, so in order to do this, I need to slim the collection down. So, two literally one-of-a-kind pieces are up today. I hate to do this, but I really need the money and...well, honestly, I haven't shot anything save my DSG for almost a year now, save briefly using my Carver One at LL3.
Both are used but in perfect working condition. Prices are open to negotiation, in USD and do not include shipping.
Box-Fed AT-85: SOLD
Engler 98C Sten: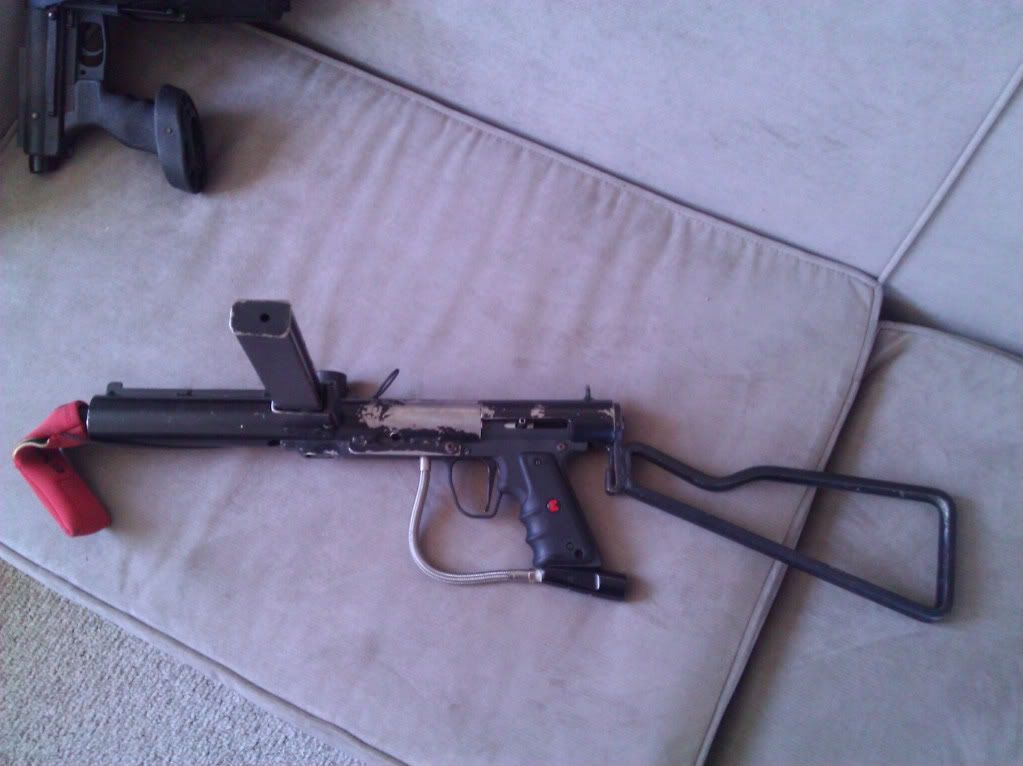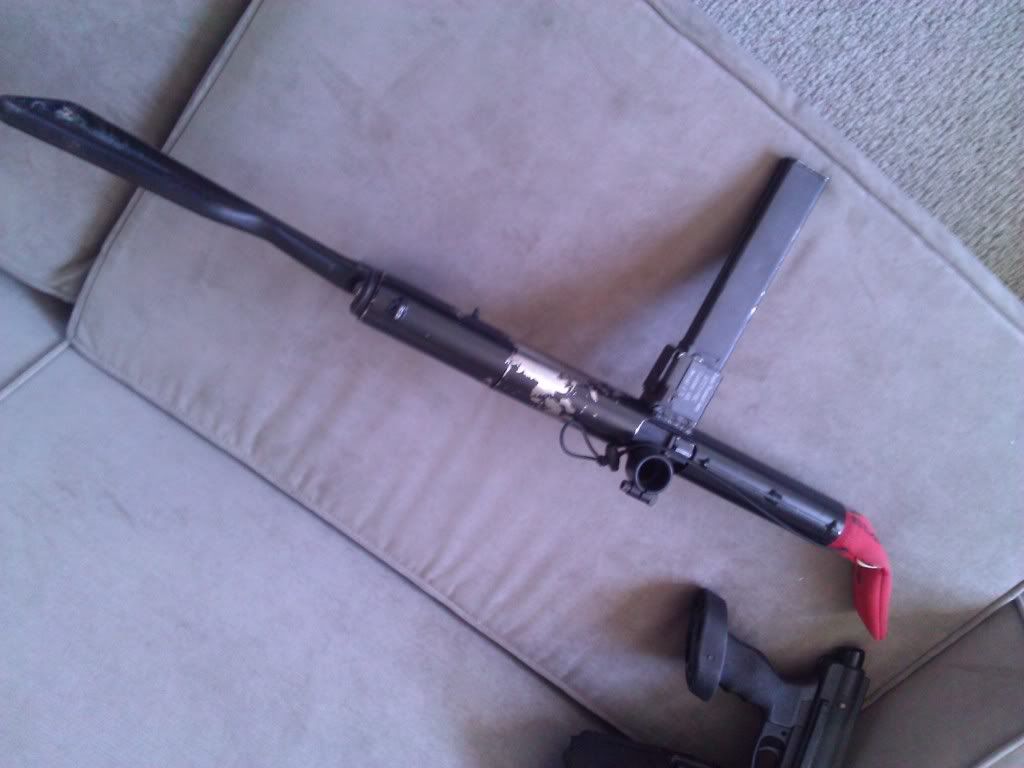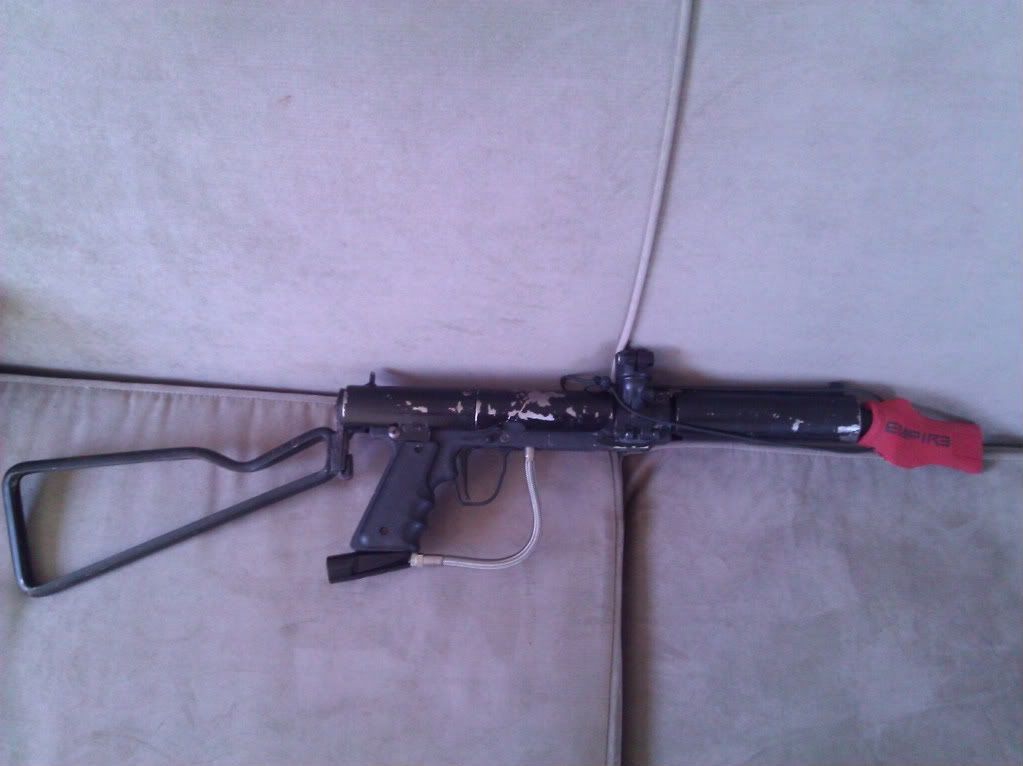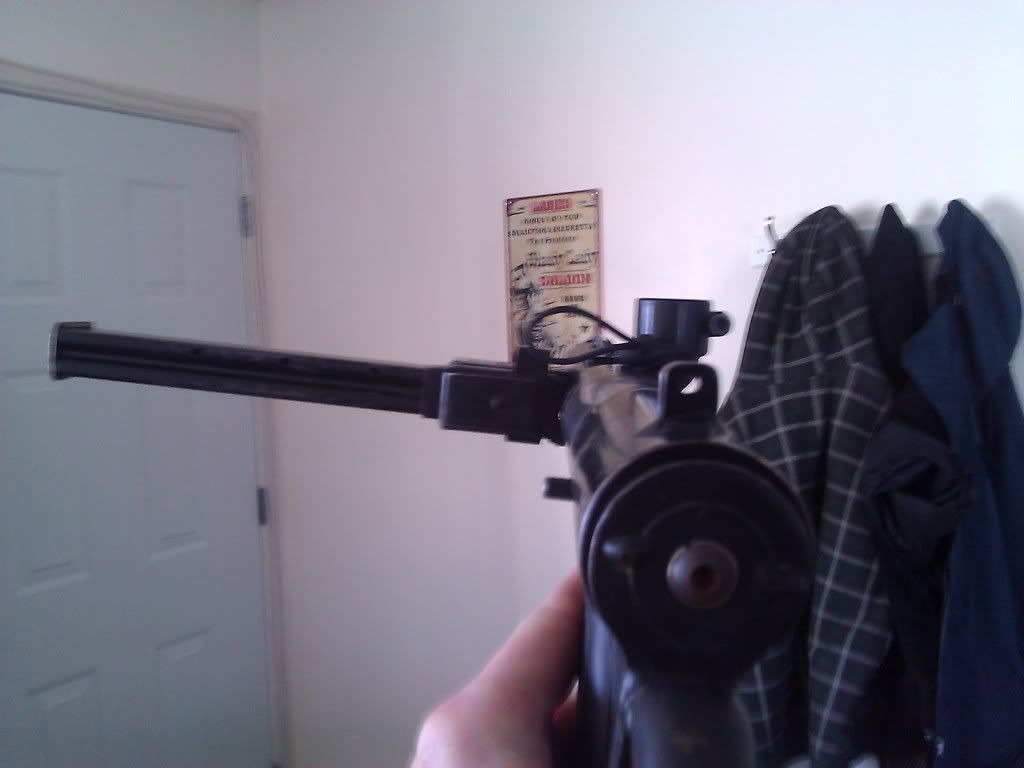 Reportedly the best one he's built. It has a JCS Red Hot Powertube, polished internals, an APE board and a magnetic double roller trigger, as well as an 8" Hammerhead barrel.
However, between use and several very long trips, the powdercoat has seen better days.
Still, it shoots like a dream, fast and smooth.
Looking for $400.
Will consider any trades.
This post has been edited by Marauder_Pilot: 14 April 2011 - 06:43 PM