The Emag. has freak barrel tip.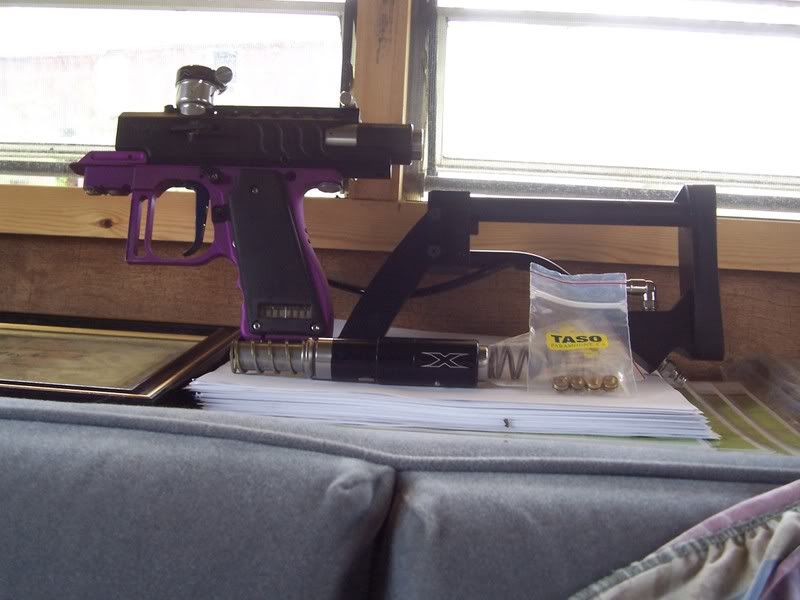 All the oldies, i still have most of them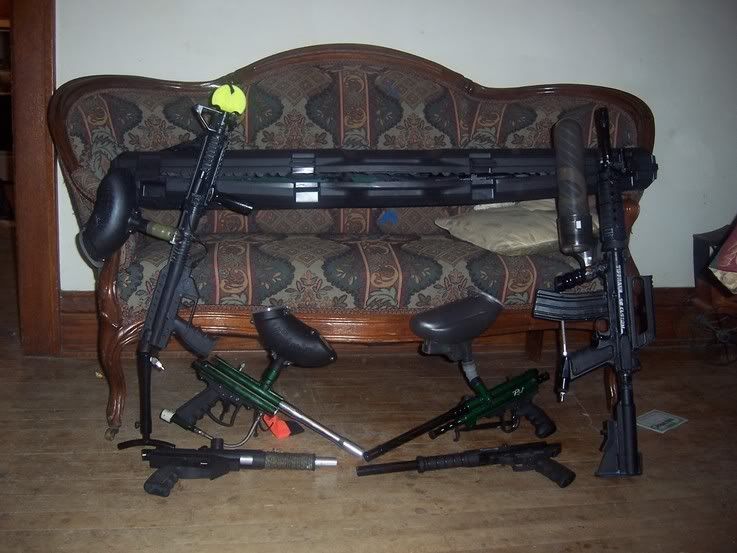 The cocker.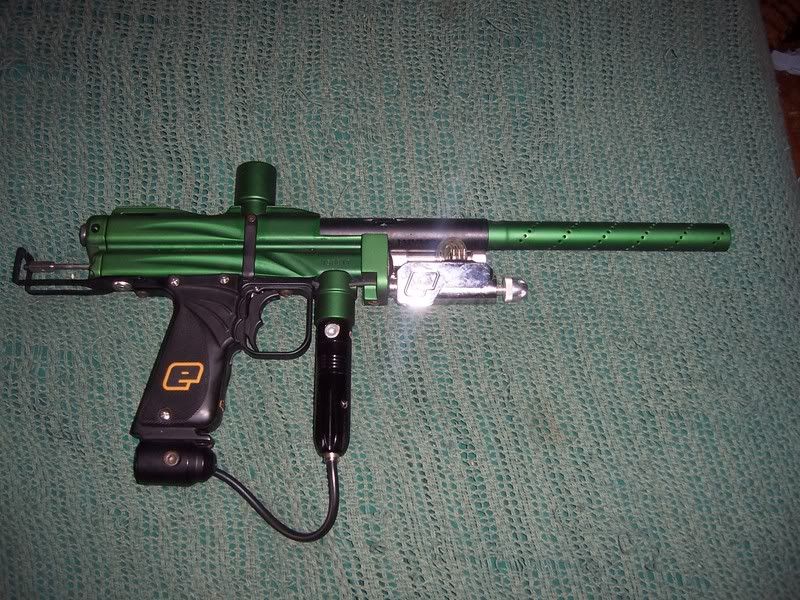 The Ion. this is an old pic, she's black and gold and set up with an armageddon reg.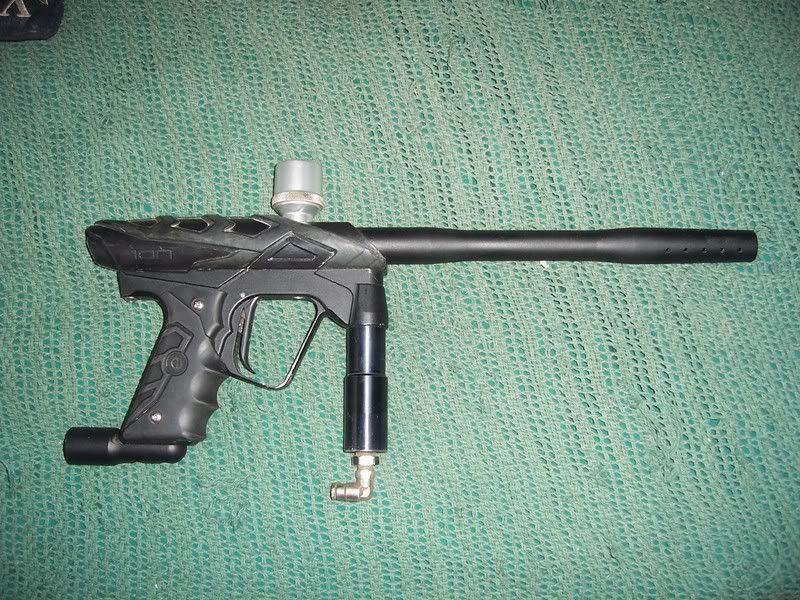 Zues WSP.
another 98c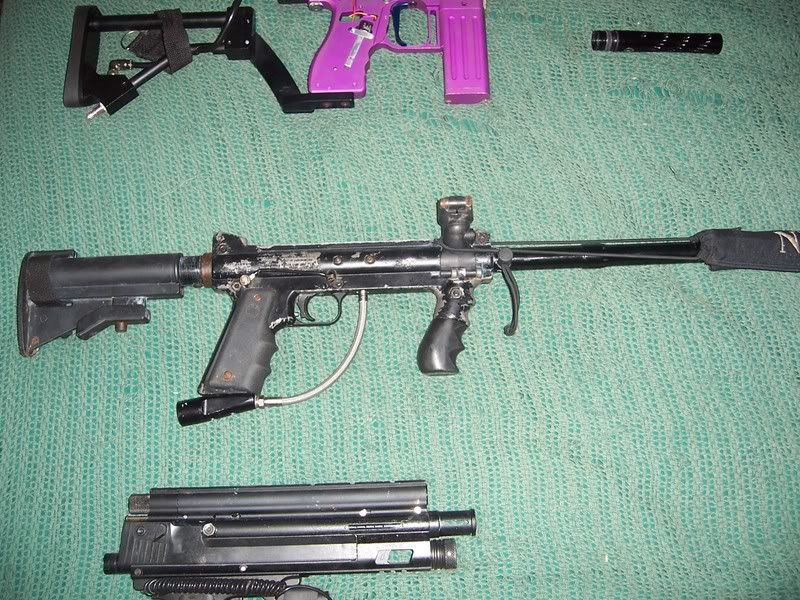 PCS US5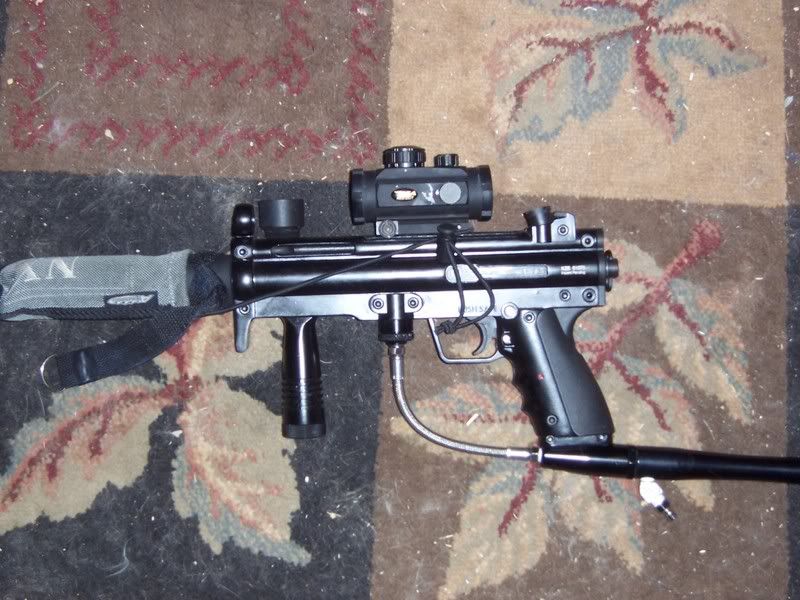 The do it yourself launcher
My Tac8 and R/T Mag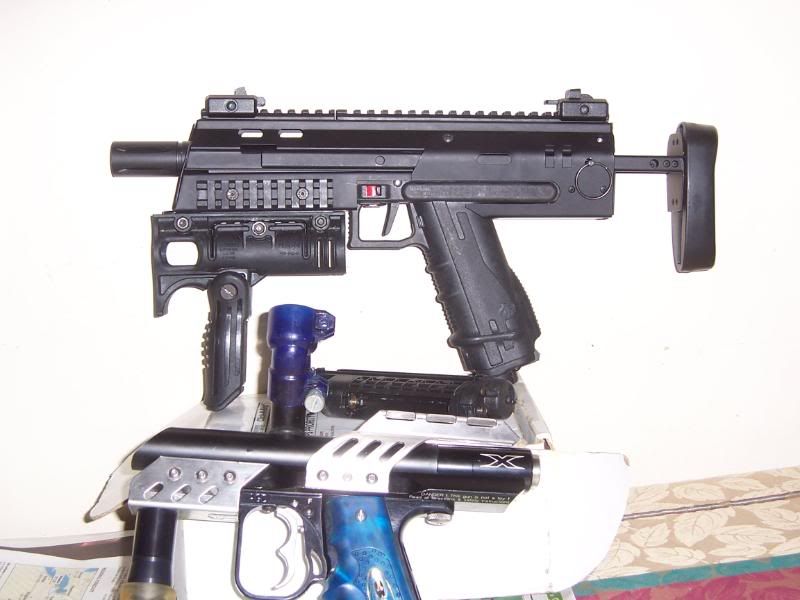 The milsig K, mag fed goodness.....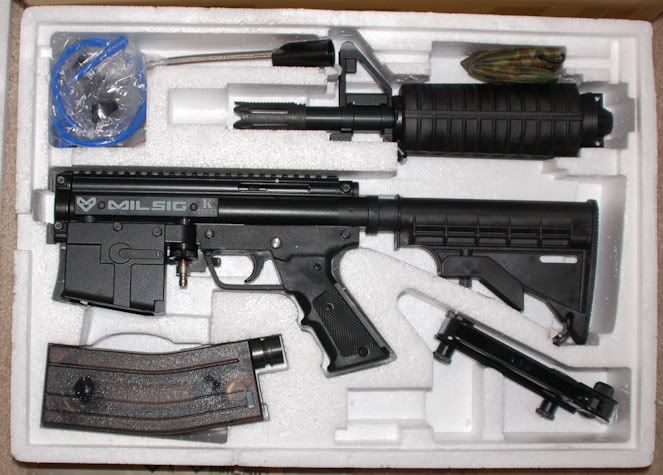 not pictured
3 classic mags, 2 in parts, one being sold.
spider clone
VW dune buggy----tank