Hey guys, today I have my Tiberius T9 for sale. I haven't been able to use it nearly as much as I wanted to and therefore would like to sell it to a nicer home.
It has first strike already installed, and i'd be willing to sell the vest as a bonus to it.
T9 comes as pictured with 3 mags, Magpul AFG2, red dot sight and the new metal stock attachment so it won't break.
Feel free to ask any questions!
Rules:
I DO NOT ship first. EVER! you came to me not vice versa.
Low balls will be ignored
Please Post AND Pm me for faster response.
You came to me, dont ask me to pm you.
Shipping is USPS flat rate shipping.
Don't be a douche, no one likes that.
Price: $390+ fees, shipping is usps flat rate and is included in price.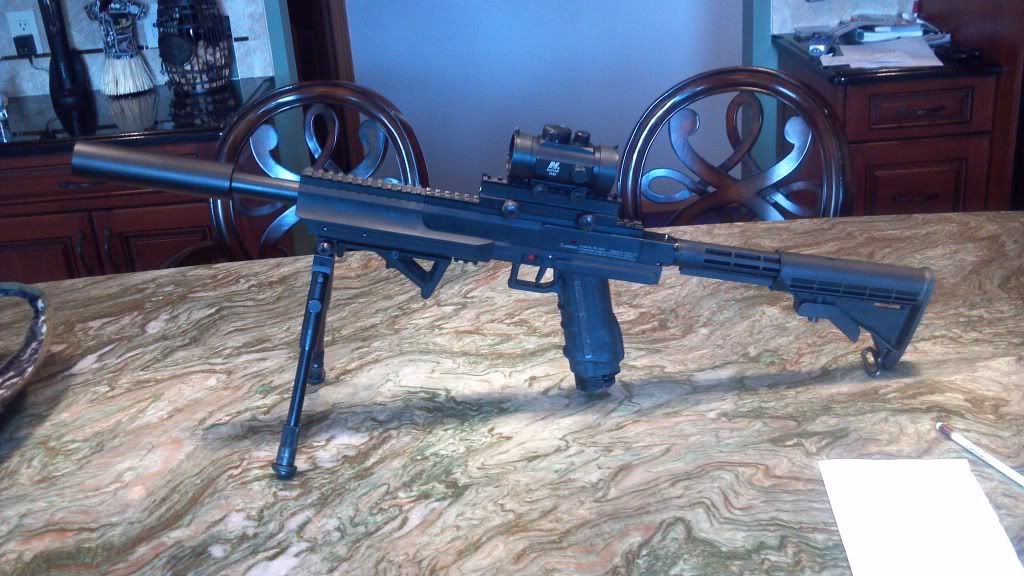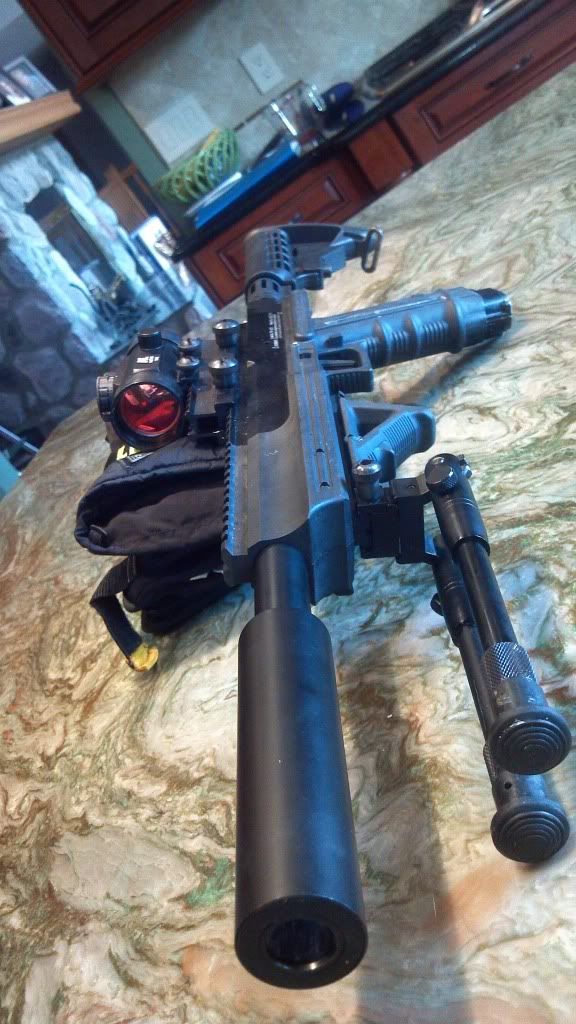 This post has been edited by Oblivian323: 23 October 2011 - 08:01 PM