I got a chance to take my marker out to a game and test out my new ProConnect3 remote. All in all, this is an awesome product!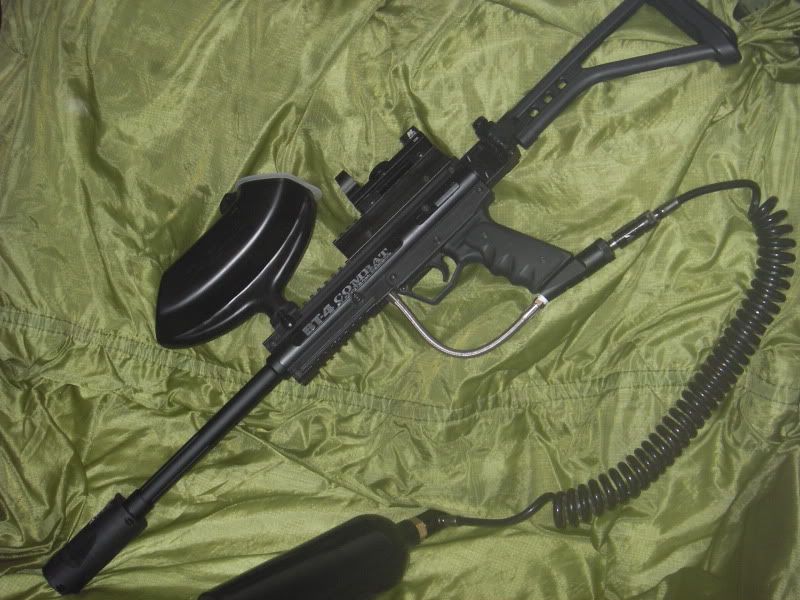 For this review, I will be attaching the remote to a 20 oz CO2 tank... Nothing fancy to see here.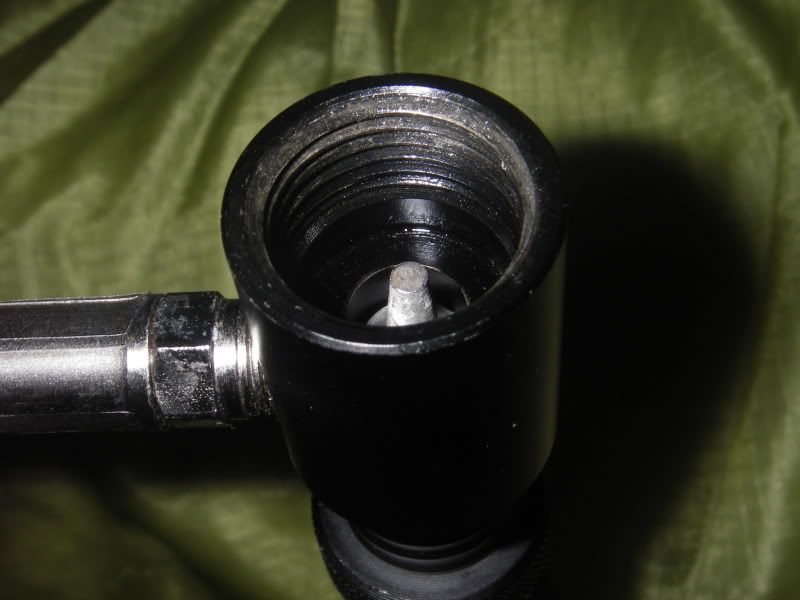 Here's a close up of the pin on the actual tank adapter. It's tapered so that it doesn't restrict air flow when the knurled knob is screwed all the way in. Now, you don't need to remember to do the half/quarter turn back when you gas up from the tank.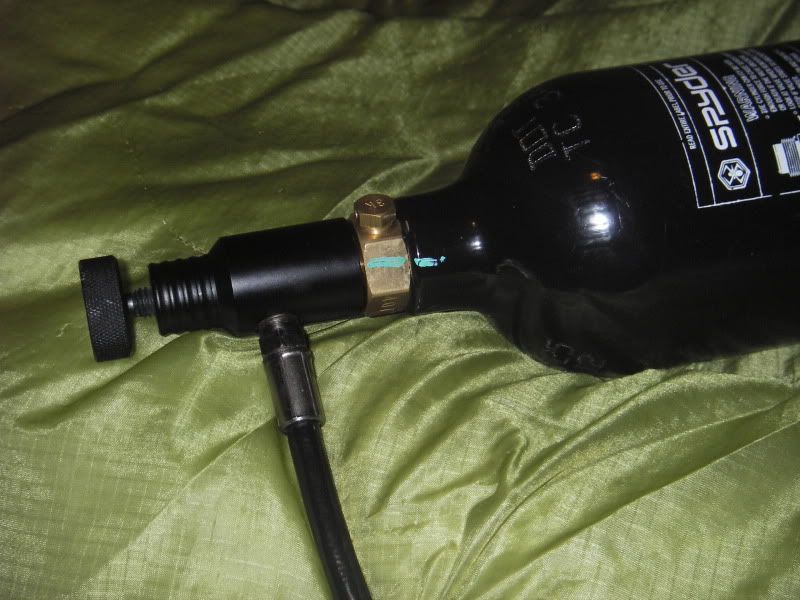 The adapter is screwed on, just turn the knob to gas up. Also the knob has a lock on it so that you can't accidentally unscrew it from the adapter.
It's a simple as that.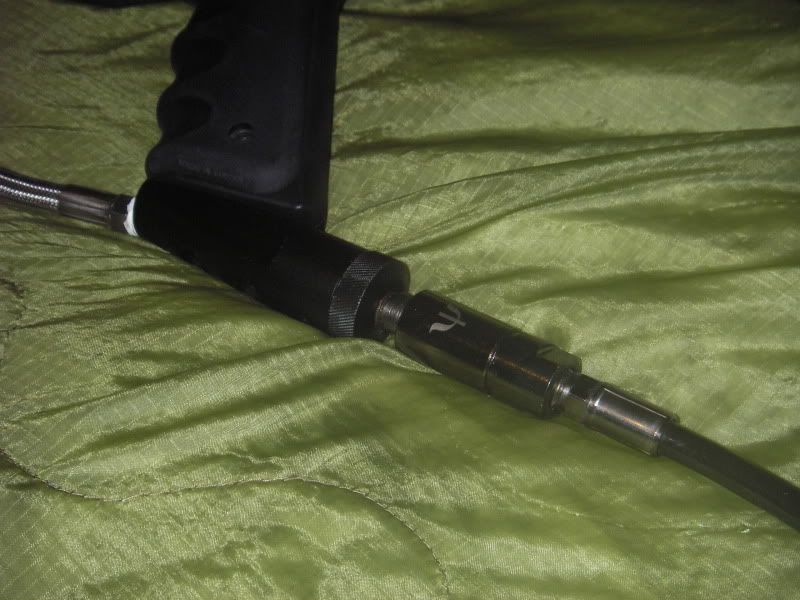 The actual ProConnect3 is just a tad bit shorter than your QD and slide check combo.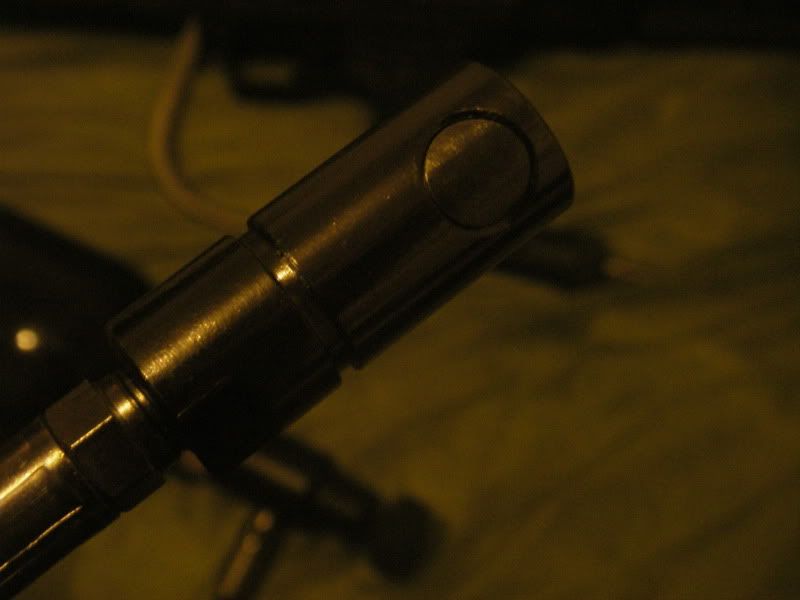 Instead of a slide check, this half of the ProConnect3 is simply a button. When the line is gassed up, the button has some resistance to it, so an accidental disconnect is unlikely. Just press the button, your marker is degassed in a hiss of air, and your line is still charged.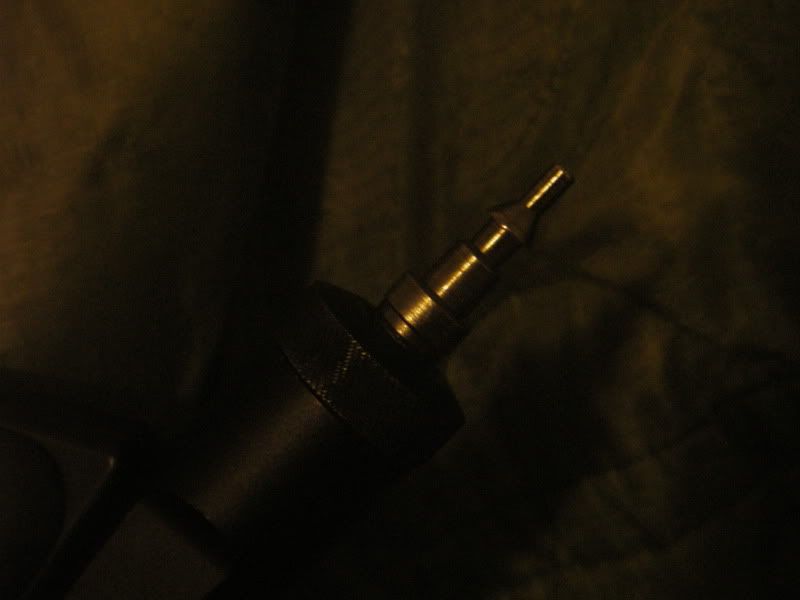 This is the male end of the ProConnect3. All you do it mate the two end and you have air in your marker again. Since the line has air in it there is some resistance when you press the two ends together. You hear a tiny hiss of air when the connection is complete.
When you are done for the day and you de-gas, there is a tiny hole in the tank adapter that will bleed the remaining air in your line out as you unscrew the adapter from the tank.
The cost of a remote with quick disconnect and slide check can be found as cheap as $20. For just a little more (I found my for $35), you get a superior system both in function and in maintenance. Looks like the ProConnect3 is a winner to me!