It is that time again, Nitehawk paintball near Spokane, WA is doing its big June Scenario game this year. For those that came out last year, this year will build on that success with true scenario action all weekend. Last year was Red Dawn, and this year the movie of choice is the Vietnam themed movie and book "We were soldiers". Players left the event last year slapping backs and saying that it was the best scenario game they had ever attended. Lets do it again!
Come join Army Dave for the American side or Cowboy from the Irregulators for the NVA side. The game play will feature continuous, mission driven objectives that play along with the theme and highpoints of the movie and book. As with all events at Nitehawk, you can expect the focus to be on fun and fair play. Friendly and helpful ref staff and players will ensure that rules are followed and that game play is respectful for everyone. All players are welcome, from first timers to seasoned veterans, speedball players to milsim. This is not a re-enactment or role playing event- the story is there to give an excuse to throw paint at each other for a whole weekend and keep it fun and interesting.
If you haven't been to Nitehawk in the last two months, you will be surprised again. The field sports a brand new city, about double the number of trenches, and some new, yet to be discovered surprises specific for this game.
And the grand prize for this event, your very own Macdev Tactical Drone, serial number #TD0133 with custom stock.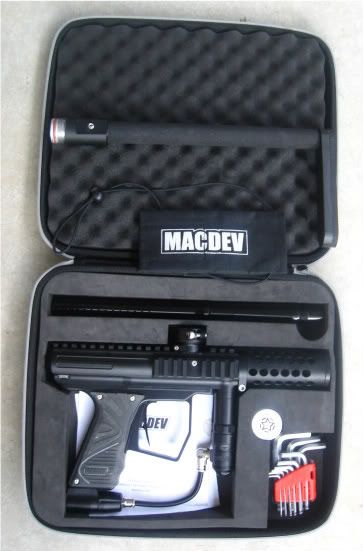 Come on out, you don't want to miss this one!
This post has been edited by Boomer14: 31 May 2010 - 09:52 PM