I have a collapsable stock I woould like to get rid of. It is in fine working condition but I just do not need it anymore. It is painted olive drab and had brown and black paint misted over the top to give it a slightly darker "camo" effect. $25 obo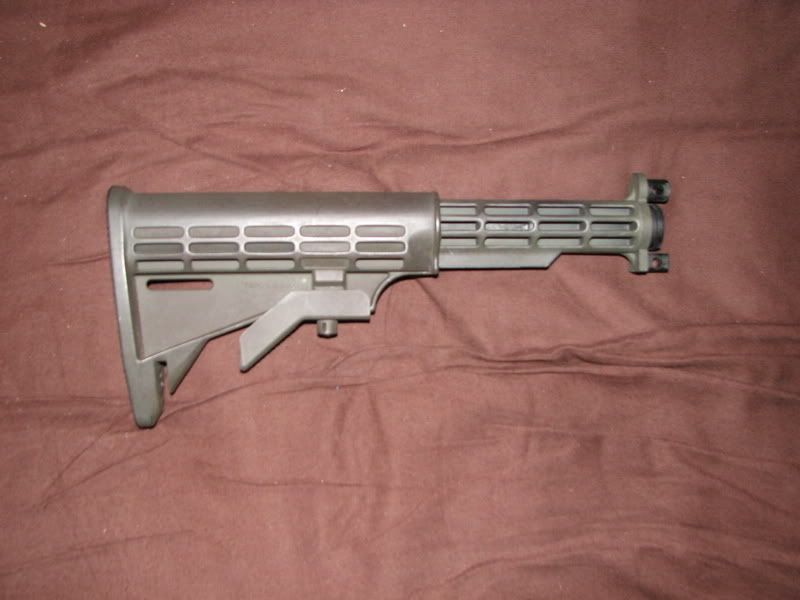 Next I have a flatline barrel painted olive drab with black and brown paint misted over it as well. It has 3 or 4 small holes drilled in the bottom for a tac rail that has since been removed. $50 obo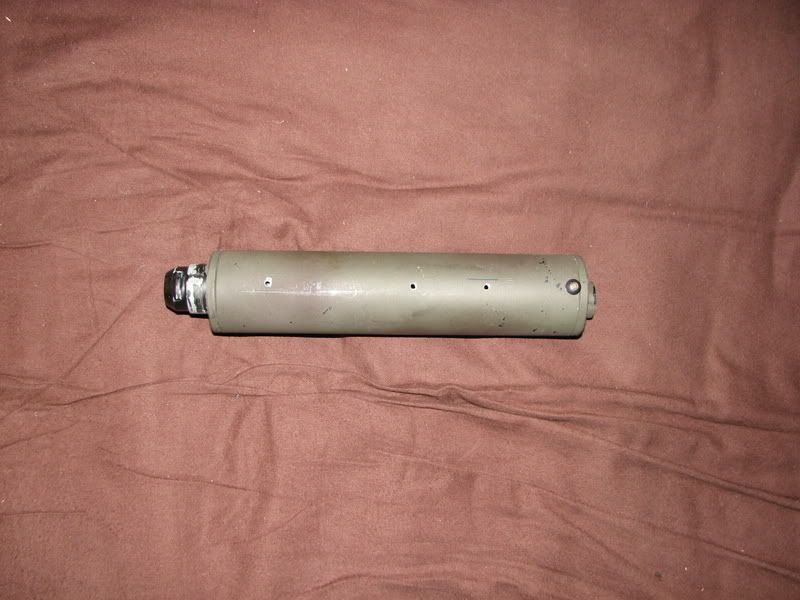 Last but not least I have a NCstar weaver mounted bipod that is adjustable and folds as well. In the picture I have one "leg" collapsed and the other fully extended. $35 obo.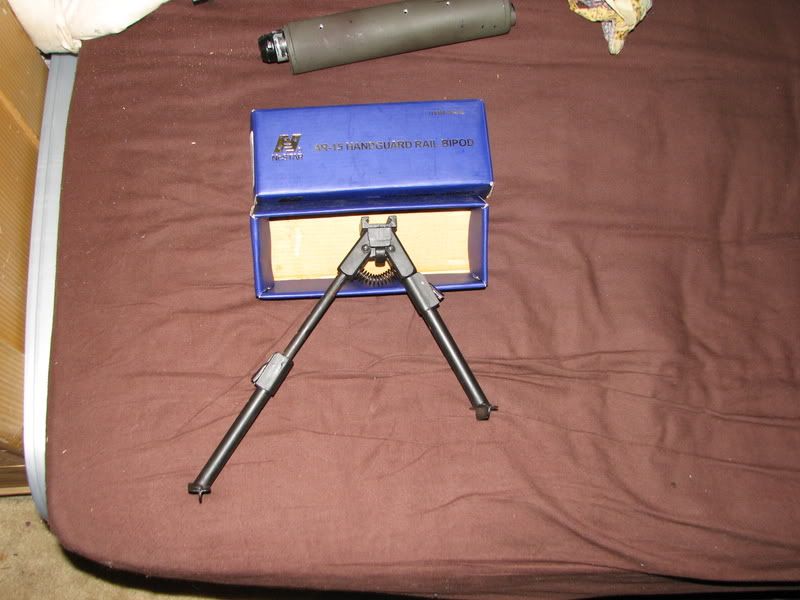 Here is a picture of the label.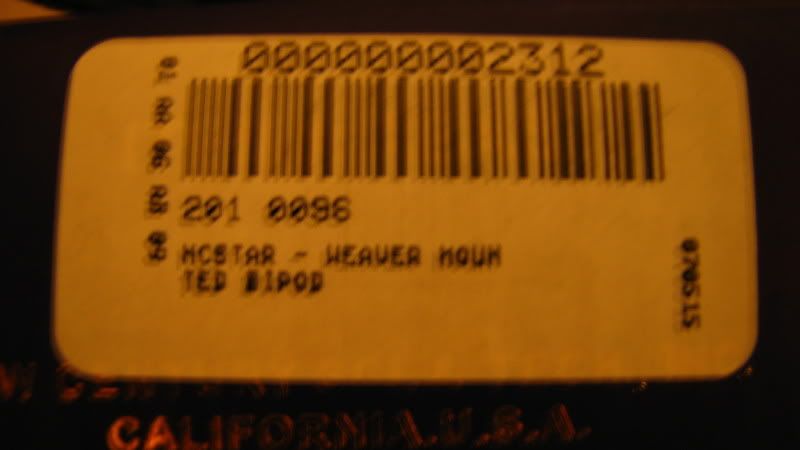 Contact me via PM or email at crosbike@yahoo.com. I accept paypal and will ship at the owners expense.