ok everyone, before i ordered my suit i noticed there were not to many helpful reviews and good pictures of the action ghillie suit. there were a few but not enough so here it is.
Initial reaction to it:
The box seemed really small to be the entire kit of all the AG STUFF
it was well packed in there but it was all there.
the LARGE AG suit COMPLETE is what i ordered. It is digi camo underneath which is a nice change from the black stuff before. It is very light and not at all bulky. The suit is a little bit large on my and i am about 150 lbs and 5 foot 10 inches. I really like it so far.
There is definatly more than enough action ghillie provided with the extras. i was very pleased with it because i have a lot of extra camo that i can use as a density upgrade. the one thing i noticed was that i did run short on zip ties... for being so cheap i would like to have recieved more.
The carrying bag is very nice and quite heavy duty.
assembling the hood, gloves, and gun cover... took me about 3 hours total. it was quick and simple.
so here are some pictures.
IMG_2125.jpg
(78.76K)
Number of downloads: 1592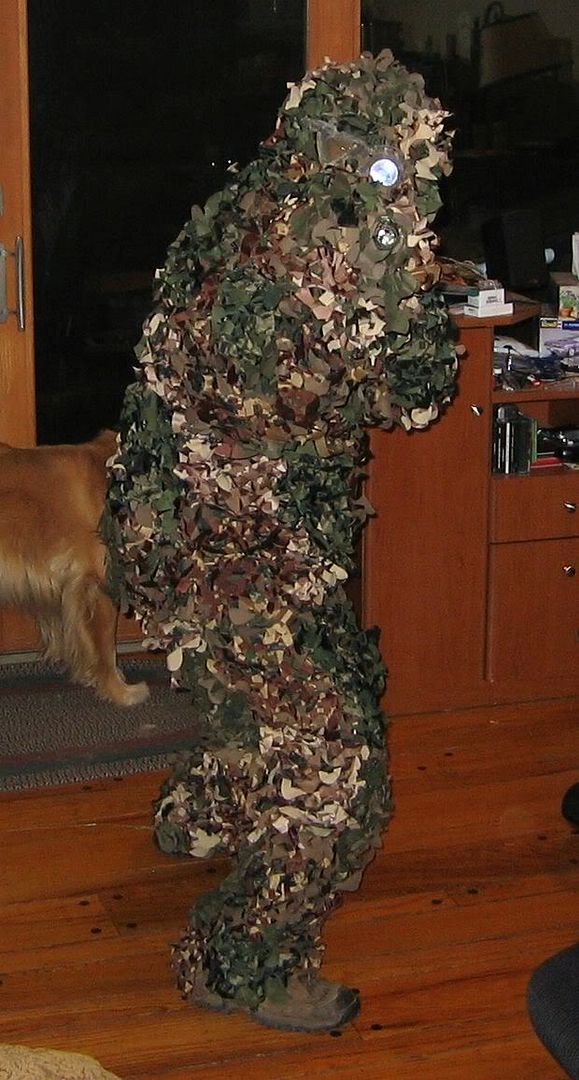 IMG_2130.jpg
(42.19K)
Number of downloads: 880
i will take more outside tomorrow but it is currently 2am...
***Edited to reduce picture size
This post has been edited by Puzuma: 15 September 2006 - 06:31 PM