No trade offers please. Will accept MO's or Paypal. I'm cleaning out so prices are lenient except on the Automag


T68 Generation 6 with two magazines.


Great condition!



Includes a CO2 tank with slip-over Car stock and M4 foregrip handguard.
Never used it aside from in the backyard, but this version is the one that fixed a lot of the problems that plagued the older versions.
Seems to work great, the only thing I've noticed is that the bolt seems to stick occasionally. I've been advised by numerous individuals that a new bolt o-ring will likely fix it.

Looking for 300 OBO.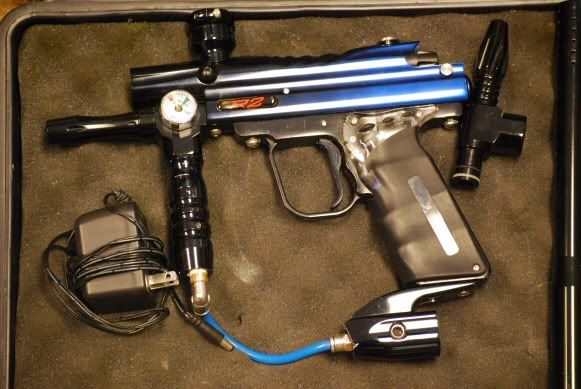 Rex R2 Electronic Marker


Excellent condition!



Honestly, I've never shot it. I've been assured it works when I received it. Looks actually really nice for a plug-in marker.

Looking for 55 shipped OBO.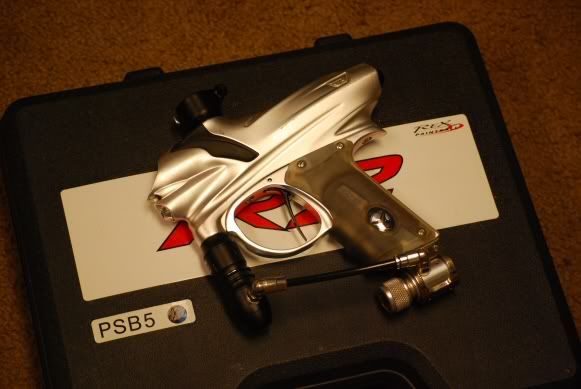 Clear / Black PM5


Well-Used



This one is a fixer-upper marker. The eyes don't seem to be working for some reason. It has some scratches on it, but it does shoot wonderfully with the eyes off. The marker is clear colored but has a black Hyper regulator on it. Missing rear grip frame screw.

200 shipped OBO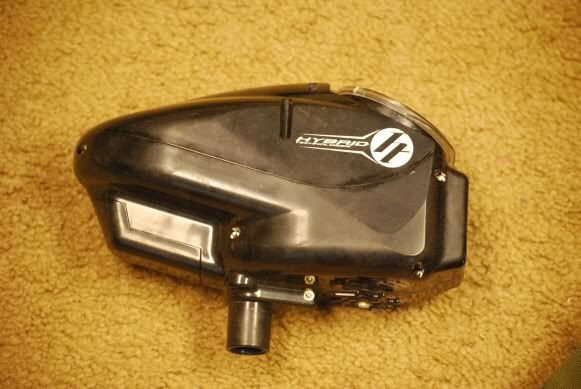 Reloader B Hopper


Used but still Awesome



Kicks butt. Good condition. I love this thing.

40 shipped.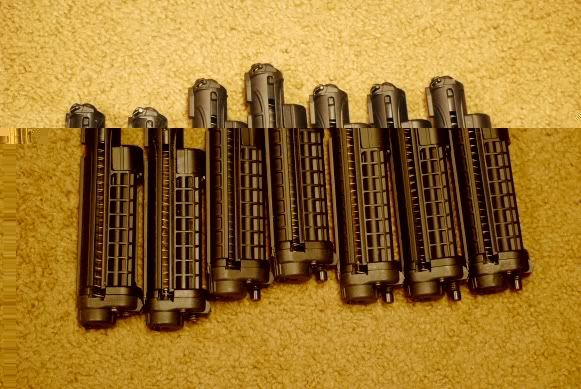 Tac-8 Magazines


Brand Spankin'



These are the standard non-first strike magazines. 5 have quick change screws, 2 are standard allen-screw changers.

Looking for 30 shipped per quick change magazine and 25 shipped per standard magazine.




Special Ops Digi-Camo Custom Vest in XL


Used but good condition



Got this custom made from Specops awhile ago. Used it twice, and now I'm not wearing vests. Has the pods and the tank holster on the back. This thing is really great.

80 shipped OBO.




Redz 4 + 3 Pod Pack


Used a couple times



Will be cleaned prior to shipment. Not sure why the picture is so messed up.

15 shipped. Will throw in if you buy something else for 5.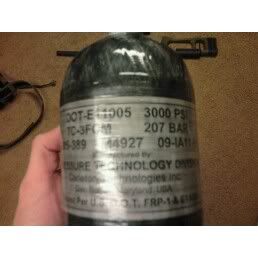 Out of Hydro 113 / 3000 Tank


Good condition!



Out of hydro, but I'm sure it'll pass. It's definitely older, but its carbon fiber and extremely light.

Will let it go for 40 shipped. (Great deal!)




Milled out Raw Automag Rail


Perfect



Ready to go raw rail. I can't remember for the life of me what it is, but I believe its an RPG rail. Never used!

60 shipped.

Buy my stuff; clean out my house!
This post has been edited by Hawk1216: 18 December 2010 - 11:27 AM