We (Doubleshot and I) have been working on building open class phantoms. We already have vsc. We ordered a center feed breech from CCI and discovered that the feedneck was extremely tall. We were going to cut it using a pipecutter, but discovered
this
online. It's an adapter that attaches to a stock-class breech and is threaded for ION/IMPULSE feednecks. We figured we'd try it. It came today. After a quick trip to the local pro-shop to get the feedneck (it's a New Designz, I think, she bought it
) here are the results.
This is the center feed breech with the required feedneck and a Supershot hopper.
Here is the stock class breech with the PMP adapter piece and ION feedneck with the same hopper.
Sideviews of the same configurations above: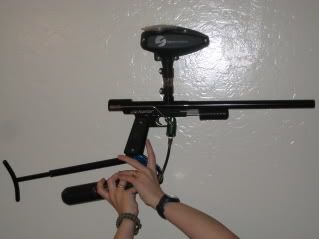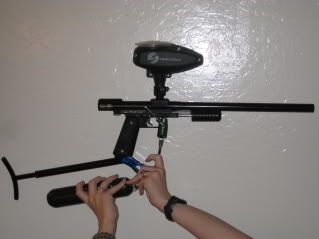 Here are first person views of the PMP adapter with a Winchester and a Brass Eagle hopper.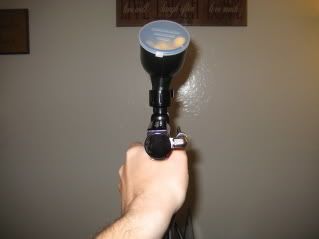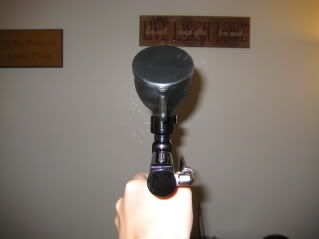 We haven't measured to see the exact height difference, but it's obvious enough for me to ask:
Anyone want to buy a centerfeed breech?
I realize that the PMP adapter plus the feedneck is more than a center feed breech. Cost was not the issue. We were going for functionality. It well succeeds.
Aloha, Doug and Deb
:hawaiian:
This post has been edited by dougdeb: 11 June 2008 - 11:22 PM