Dangerous Power RAP ASA Review



http://www.dangerous...m/orig/raps.php

I bought this on/off at my local proshop a few months ago and if I remember correctly, I believe I paid $45 for the one I currently own. I wanted to wait to make a review after several days of using it and now that Iíve got 15 games in with this ASA, I will share my thoughts.

First, itís a binary component. It comes with a thin dove-tail rail thatís mounted on the marker. Within that rail is a small ball bearing. The ball bearing is moved by a grub screw and this is what tightens/loosens the ASA on the rail. If you remove the grub screw or loosen it too far IT WILL FALL OUT. This creates the need to take oneís time when assembling or removing the ASA because it can be lost.
The finish is superb. I bought it in dust black because it matches any marker I put it on. The finish is even all the way around the unit and I do not see any tool marks in the metal.

The gauge was already installed and comes with a matching black ring, black gauge face with white numbers/lines and goes to a total of 1200 psi, in 200 psi graduation marks. It is very easy to read, even on the move. Comparing the reading to the ones on my tanks, itís difficult to say with an exact confirmation that they read the same because of the nature of the psi graduations - but Iíll say that this gauge is to within 50 psi, the same reading as either gauge on my GuerrillaAir bottle Regs which are also relatively new.

Engagement and disengagement is accomplished by flipping a lever on the bottom of the unit. In the picture that you see it Ďopení in my hand, youíll see two silver dots; one on the lever and one on the body. These are magnets that hold the lever in place when itís closed and ďon.Ē They are pretty strong and there has been no issue with them holding onto each other. When you close the lever, it cantilevers the pin that depresses the valve pin on your tank. This is also the ASAís bleed system. When the markerís charged with air, flip the lever into its Ďopení direction to bleed the air from the system.

There are two air passage holes in the tank-mount and they provide plenty of air to my Mag with either a direct bottle mount or with a remote adapter plug. Iíve used both and there is no noticeable difference in performance of the unit or Mag.

To sum up my assessment, I really like this on/off and would like to get 2 more. Iíd mount one on my Stage 5 Ion (dust red is available) and another dust black on my other Mag.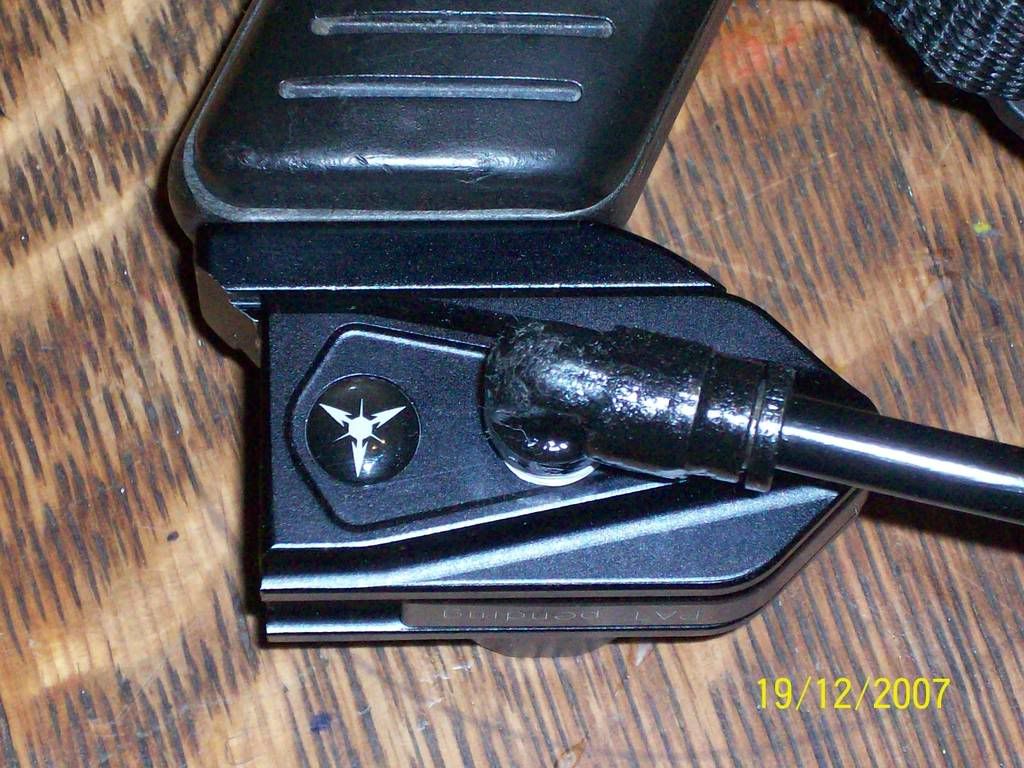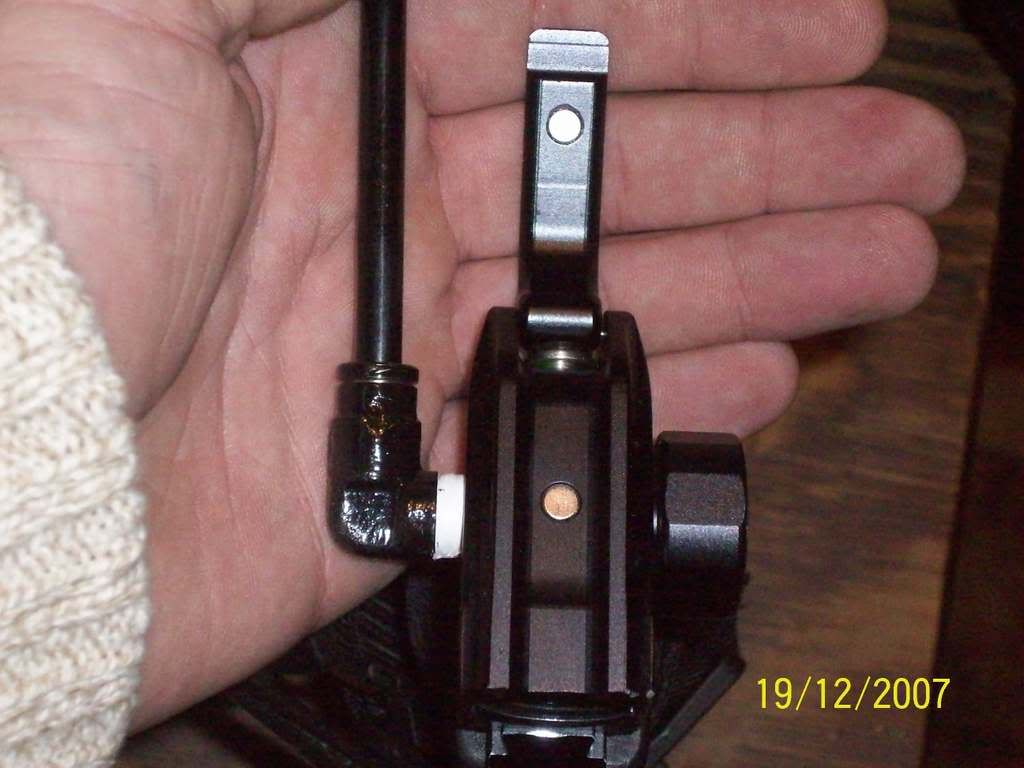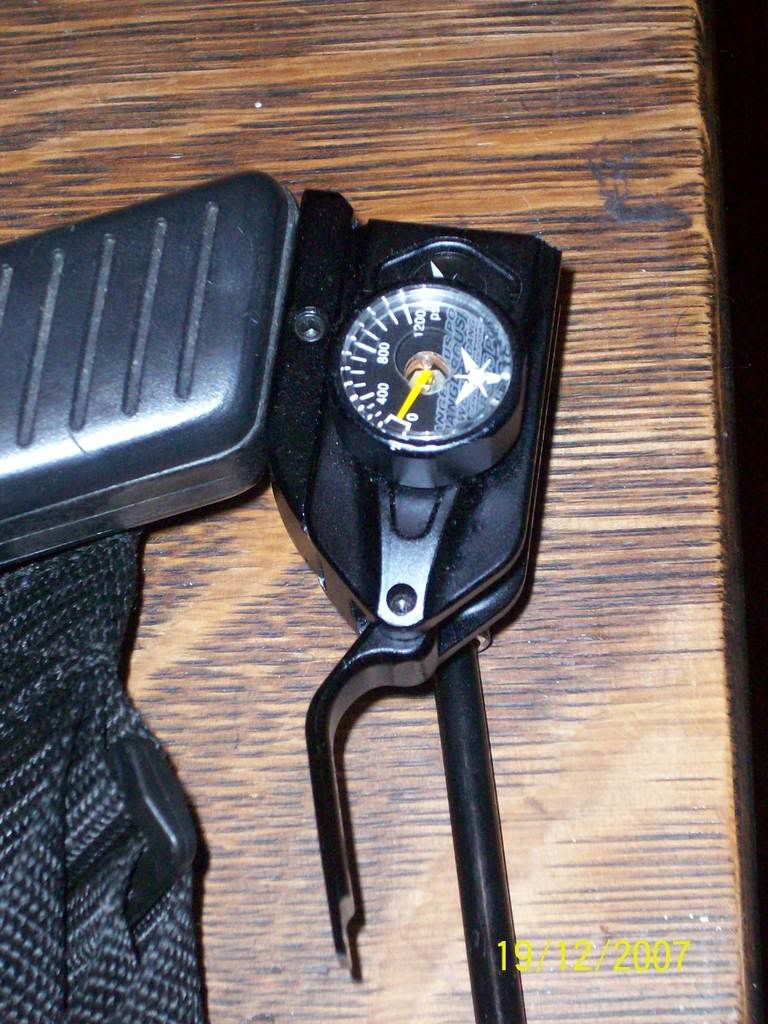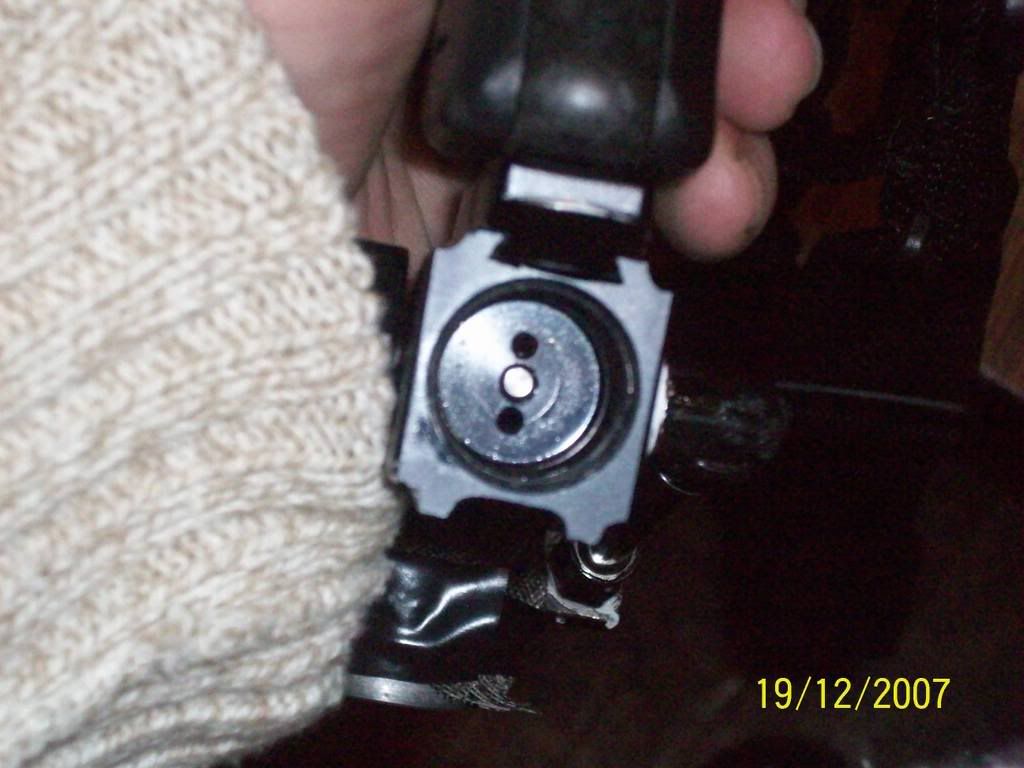 This post has been edited by druid: 22 December 2007 - 01:24 PM