Page 1 of 1
You cannot start a new topic

You cannot reply to this topic
ion rof
Posted 29 February 2008 - 06:09 PM
what do you guys like to set your dwell and recharge rate at

---
Posted 01 March 2008 - 11:03 AM
at the top of the smart parts page check the pinned chat on ion settings and upgrades. Other wise need more info ie set up, hpa, upgrades, ext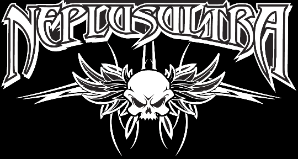 http://www.neplusultrapaintball.com/
---
Posted 01 March 2008 - 11:56 AM
You want your dwell about 5 to 8 clicks above its minimum possible setting. Bottom it out to 0, then fire your marker with air and keep raising the dwell until it fully cycles, then go up about 5 clicks more to ensure consistency.
Now, use your recharge to set your rate of fire. Go
here
and scroll down to the chart to figure out what recharge setting goes with what dwell setting to get a certain ROF.
Also,
here
is a useful ROF/dwell/recharge calculator.
This post has been edited by Philipp122: 01 March 2008 - 11:57 AM
---
Posted 03 March 2008 - 06:37 PM
dude thanks for that ROF/dwell/recharge calculator.
It is really helpful

FEEDBACK
My momma raised me the be SHAMELESS!
---
Share this topic:
Page 1 of 1
You cannot start a new topic

You cannot reply to this topic
---
1 User(s) are reading this topic

0 members, 1 guests, 0 anonymous users