Yet one more reason to play paintball. Sitting around at a pump tourney yesterday, my dad mentioned wanting to get me on a motorcycle. A certain famous forumer I wont mention says "oh, she can have my old one. Just come pick it up tomorrow afternoon."
We figured, might as well go look at it, and that I'd have a good learner bike, if nothing else. Besides, I've been wanting to work on engines and such for a while.
Upon arrival, this is what I saw, and promptly drooled, all over: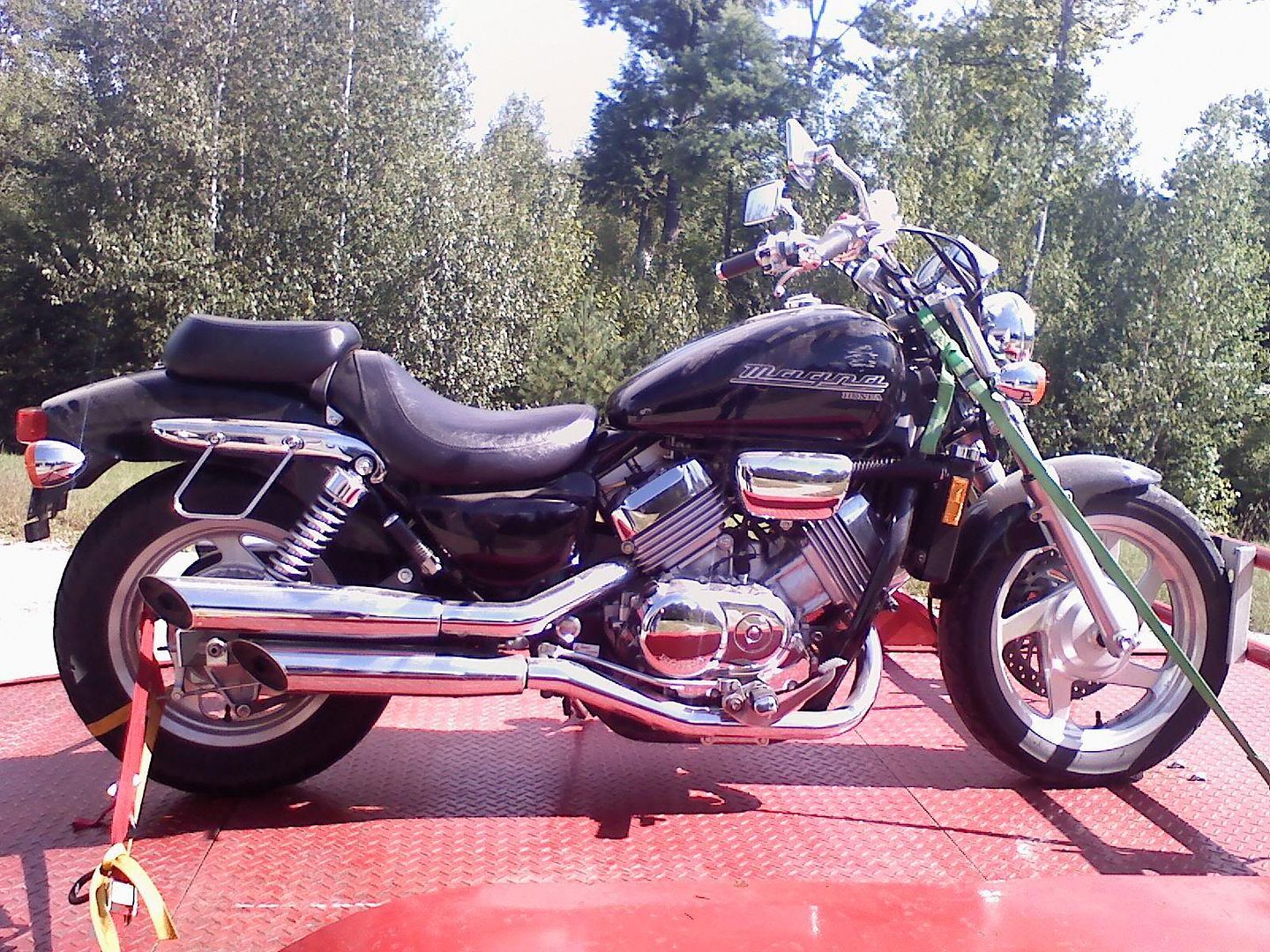 Honda 'Magna', v-twin, water cooled, 750. It only has 5,000 miles on it.
He laid it over once and used that as an excuse to go buy a new bike. It only needs about 100 dollars worth of parts, all of which is cosmetic rather than physical damage. It probably needs some wheels in the near future, but thats it. It bluebooked at $3,500, with 49,000 miles.
WOW what a present! I was really blown away.
My mom on the other hand... doesnt feel as good. Shes convinced I'm gonna kill myself, and mad that we didnt ask her first. How do I get her to let me keep it? I really am careful on two wheels... *shrugs*