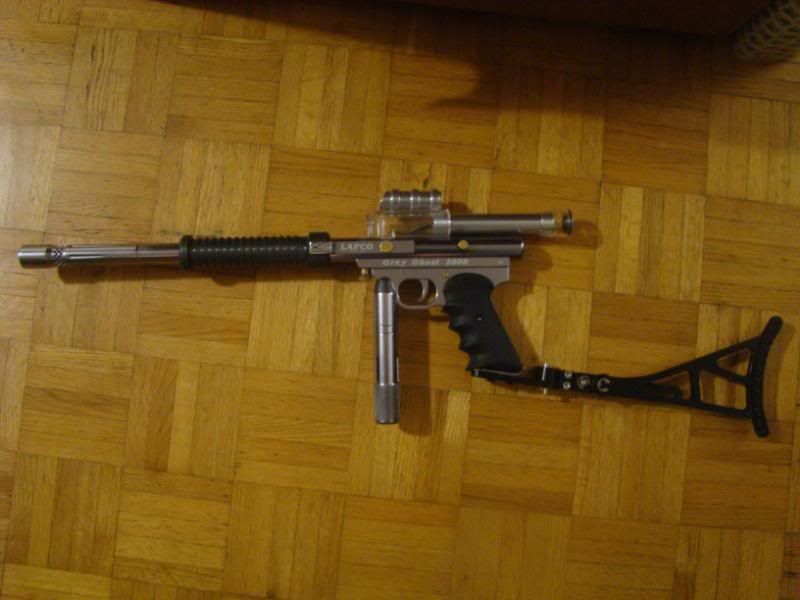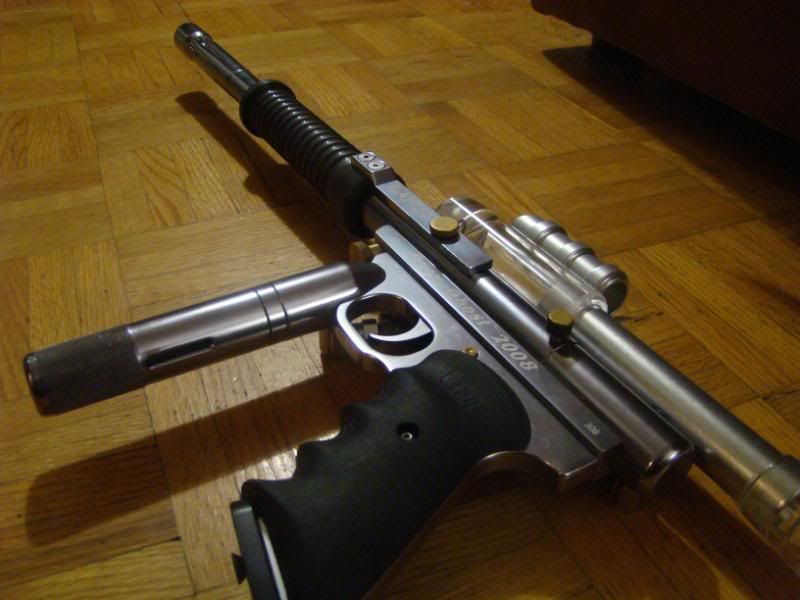 My Grey Ghost... has a clear CCI feedblock, silver CCI 10-rd feedtube and a silver CCI ghostring on top of that, with a JCS folding stock behind it and a CCI cupseal inside it. Everything else is stock. Shot +-4 last time I played with it, and the paint was bore-matched to the barrel (FPO and only one grade for sale so I couldn't try to fix that
). Not sure on the exact efficiency with the new CCI cupseal I put in it (old one was getting worn out) since the last time I played was at 230FPS, but at that velocity I was getting 50+ shots out of a 12ie
.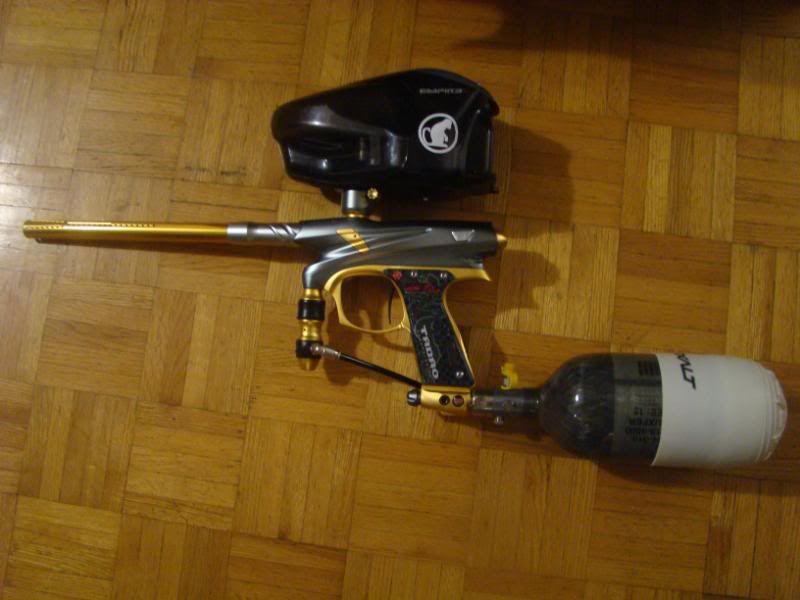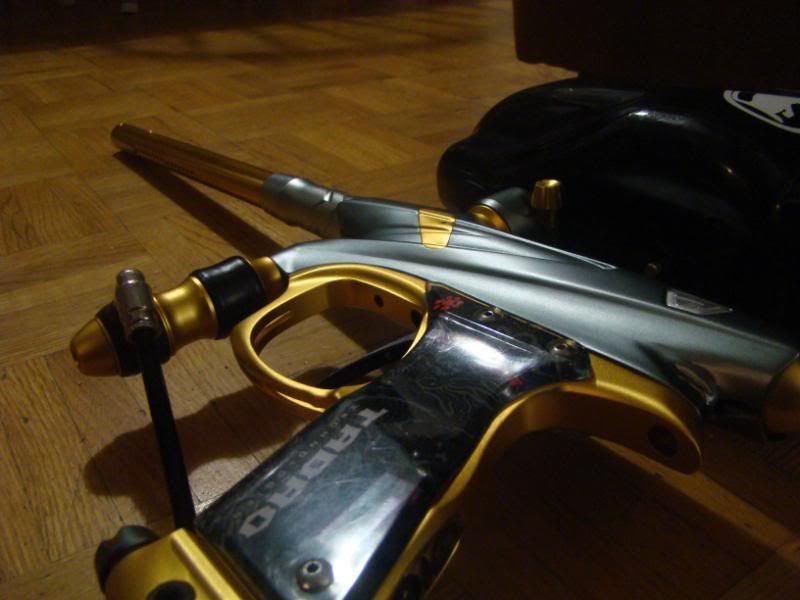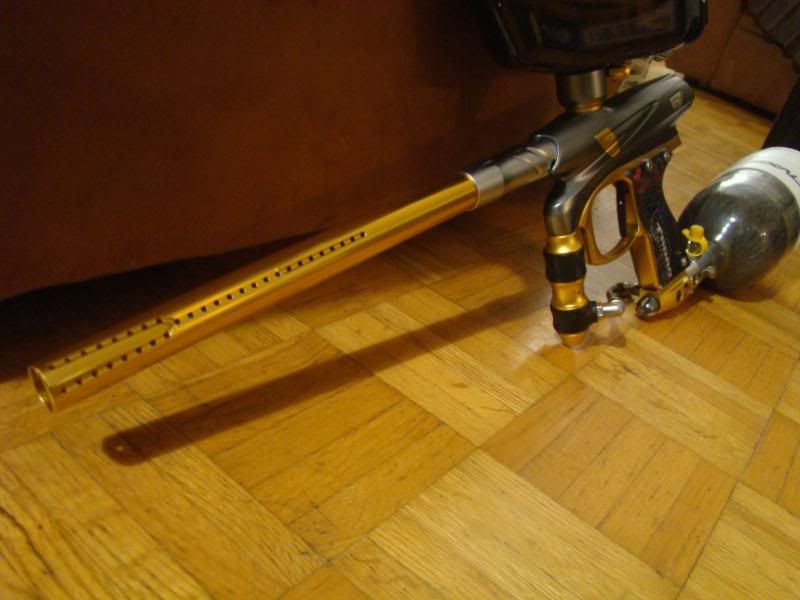 And my PM8, has a CP sling trigger in it, along with a Yakuza board (non-USB), and a more-or-less matching Un1tec. Otherwise, she's stock. But that's because there's really nothing to change
. Although I'm going to be putting some Alternative laser eyes in her soon, the current ribbon eyes have finally gone bad so I'm going to replace them with something a little nicer.
I would put up pictures of my Mag and Cyborg, but I was too lazy to take pictures of four markers
. Besides, these two are the nicest looking anyway.
-Z3R0