First of all I want to start by saying that I can't believe How much the sport in the year and a half I haven't played.I'm hoping to get back into the sport though. With that being said if these prices seem off then let me know from what I've read they seem reasonable. I really only want to use paypal simply cause its easy and safe for both parties but PM me if you need other means to pay. I'm open to all offers. So don't be afraid to try. So here we go.
First up is a Tippmann 98 Custom includes
Flatline barrel, 14" Progressive barrel, Stock barrel, Tipmmann to Spyder barrel adapter, 200rnd viewloader hopper, barrel condom, a Scott mask, and 20oz CO2. Gun has been painted olive drab and has some sctratches from use. And the rear sight is missing from the flatline shroud. Gun was well maintained and in perfect working order. $80+shipping OBO SOLD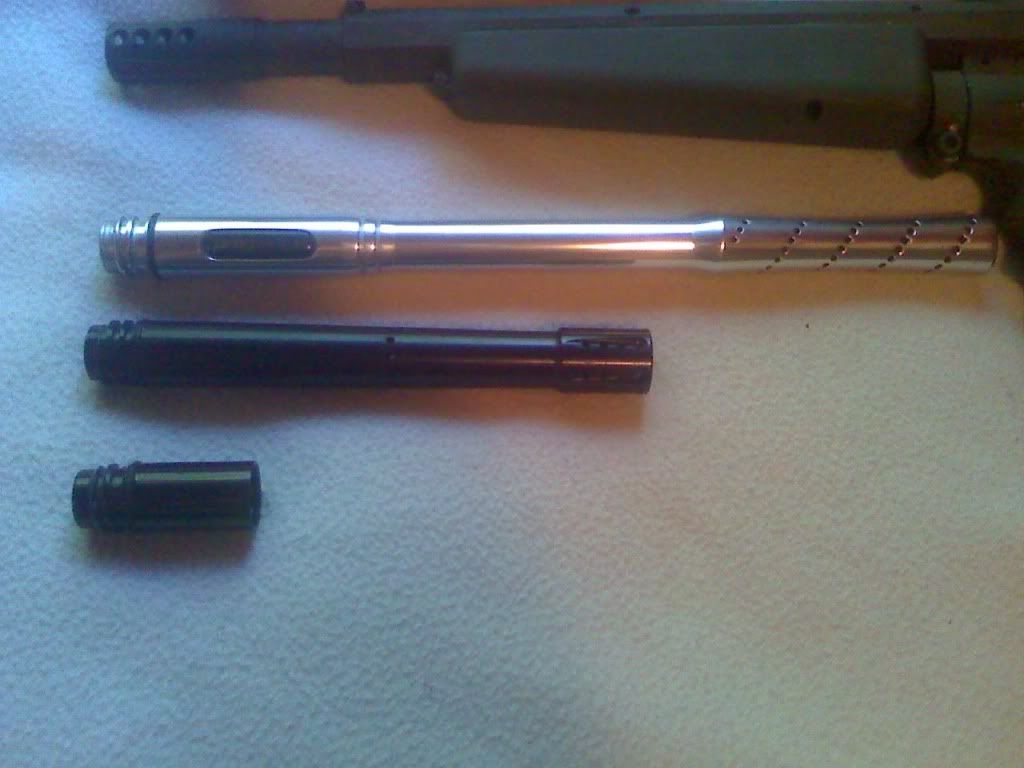 Next up Tippmann SL68 II includes
14" J&J ceramic barrel, stock barrel, 12oz CO2, 200rnd hopper, barrel condom, JT mask(might be a brass eagle), Brass eagle red dot sight. Gun, tank and hopper are all painted woodland tigerstripe. This gun is very reliable and works fine. $70+shipping OBO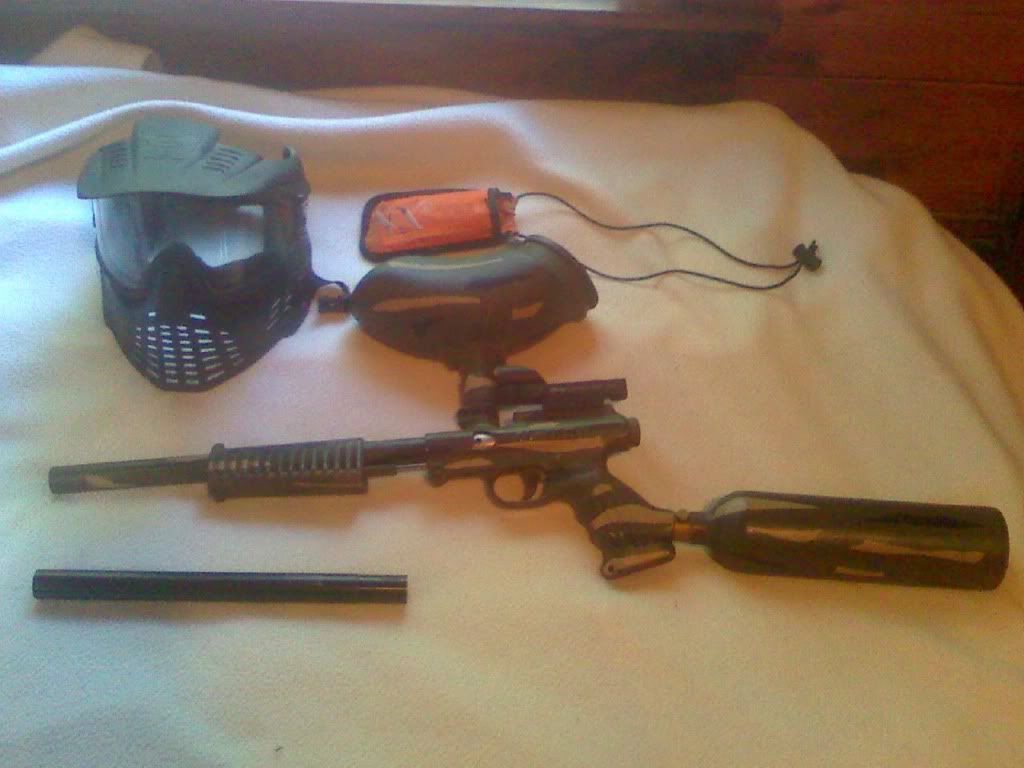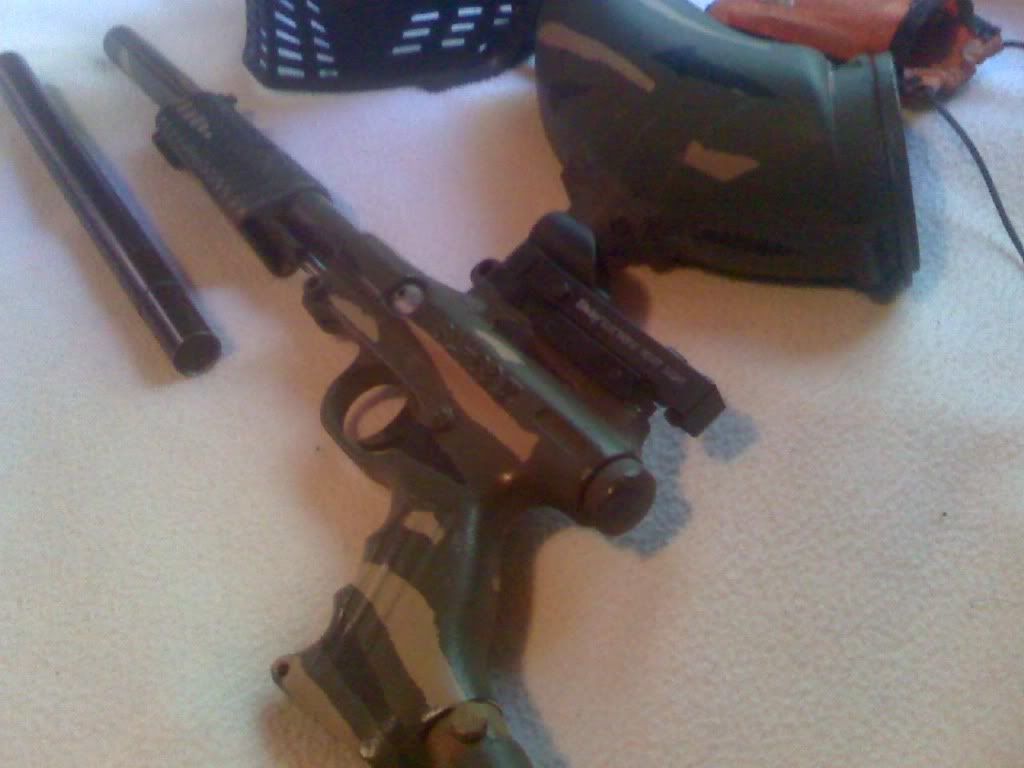 Last up Tippmann 68 Carbine includes
200rnd hopper and barrel condom. This gun works great, the only thing wrong with it is that it DOES NOT have a safety. But I will she has never let anybody down and very reliable. $50+shipping OBO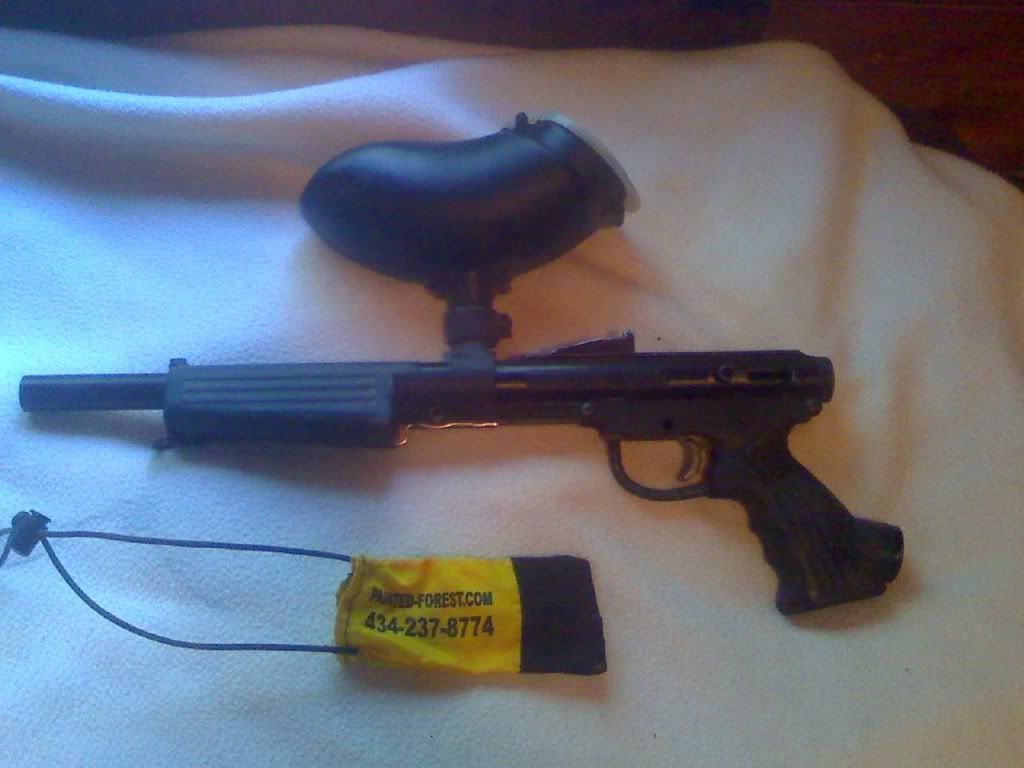 Now I have 2 Ghillie suits.
Action ghillie includes jacket, pants, mask veil, and gun wrap. I'm 5'10 140lbs and it fits big on me. Also have a density kit wit it. $70+shipping OBO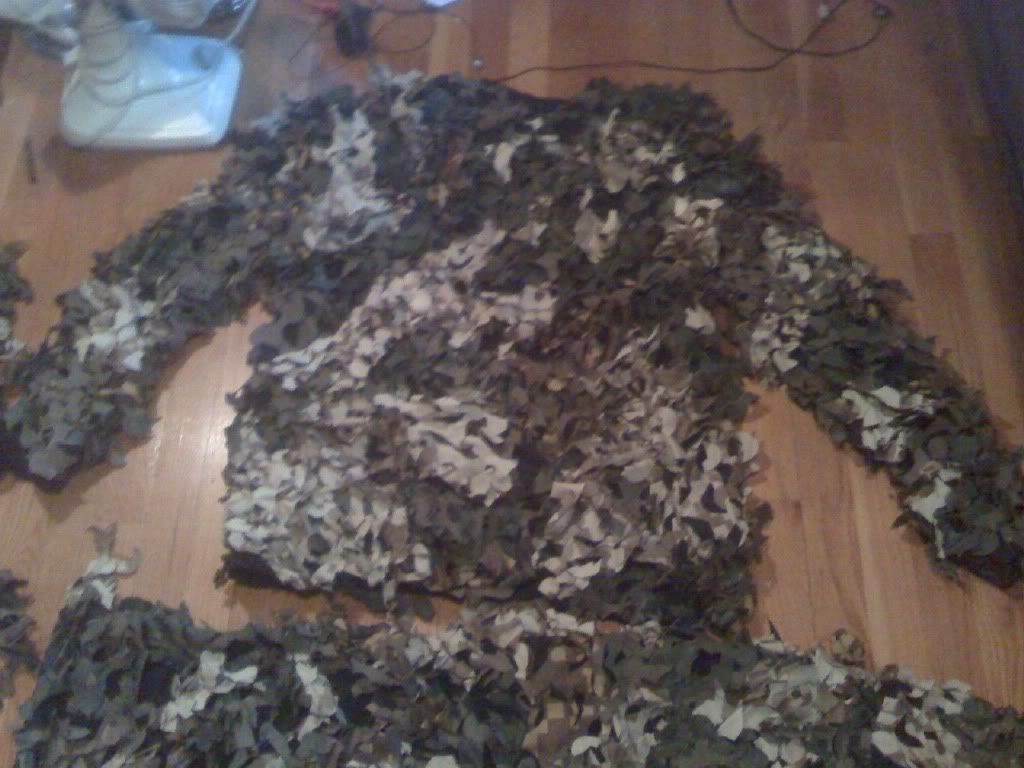 Hand made burlap ghillie suit. I made this myself and it works dam good. Has some tears in the pants from use. Jacket, pants, and mask veil. $70+shipping OBO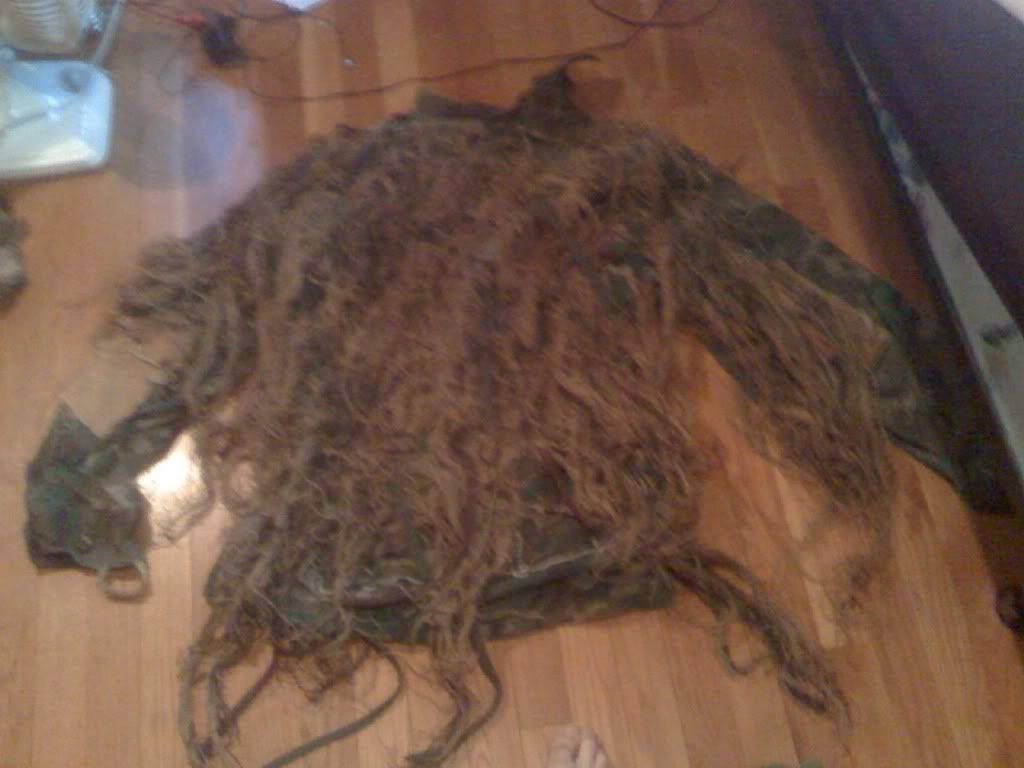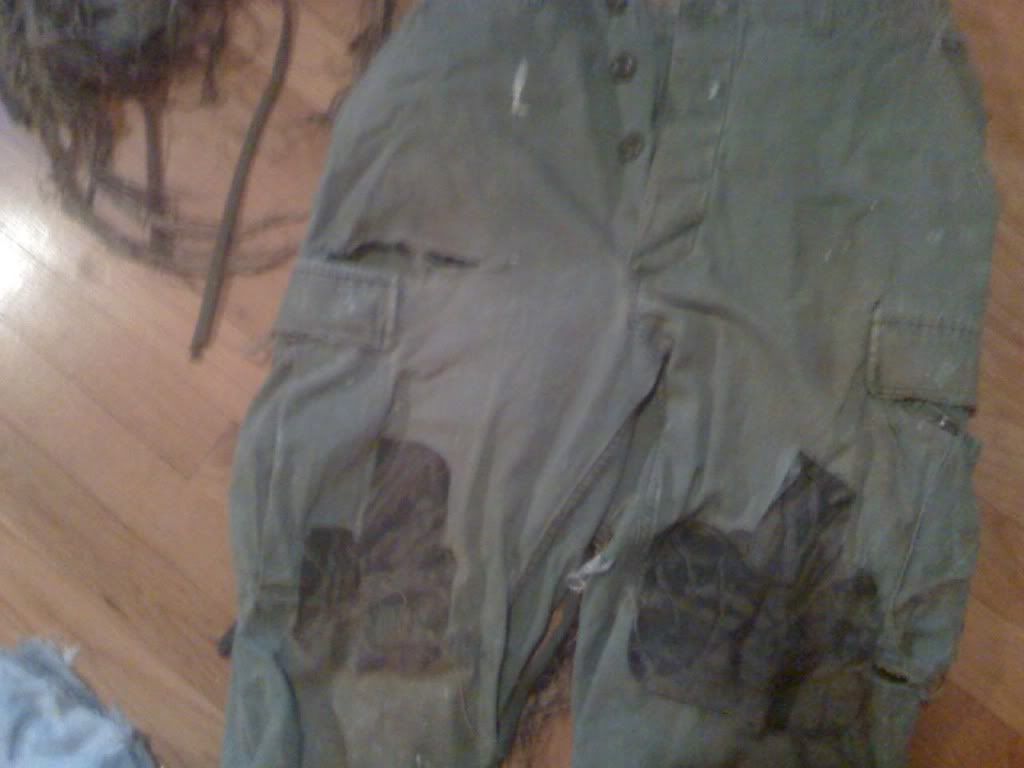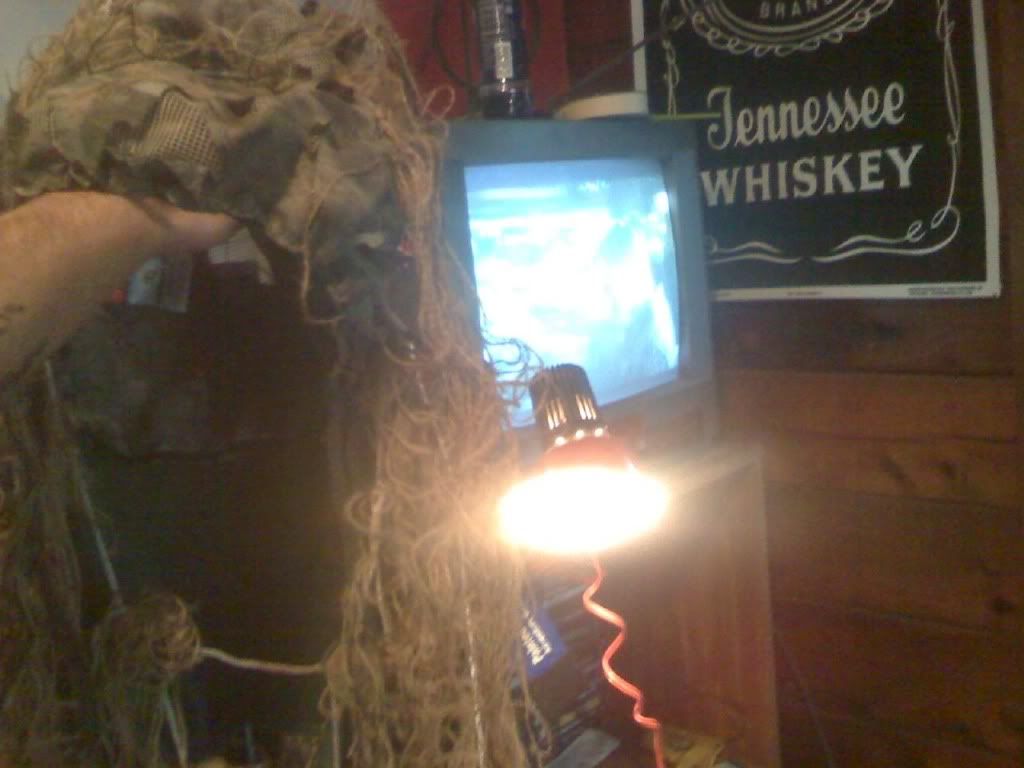 Everything needs to go I've bills to pay before I go to a big game soon and this gear is just sitting. Thanks for looking.
This post has been edited by PAINTBALL-SLIPKNOT: 27 September 2010 - 02:09 PM