The first one is my Spyder Imagine, it is only the second gun I have ever
owned and I have put a lot of work into it. I sold this Spyder to Wheel Chair (I think).
List of Ups
-ACS Bolt
-Black Smart Parts All American back
-Black Smart Parts Freak front
-Black ShockTeck volumizer
-Black Bob Long Torpedo reg
-Kapp Super Macro Line
-DYE Sticky Grips
-Kapp ASA
-Field strip screw kit
List of Mods
-Drilled out ASA
-Drilled out vertical adapter
-Drilled out the Valve
-Ground down and polished the valve pin
-Polished stock bolt and striker
-Halfbacked
-Micro switch lightened
-Sanded and polished grip frame (not 100% perfect)
-Custom made drop
-Custom made Quick disconnect pin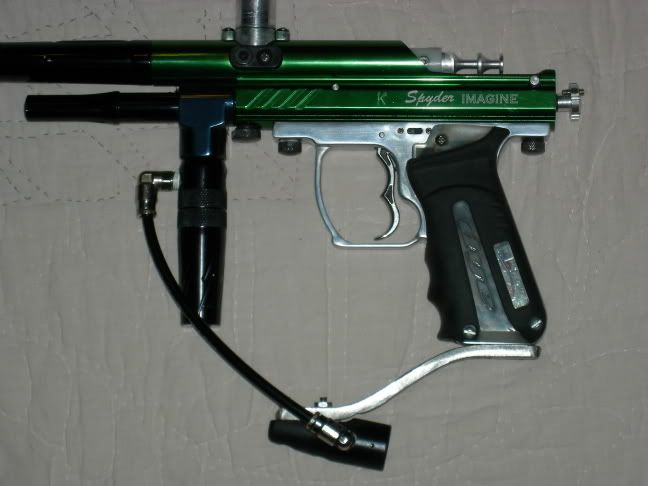 This is my Evil Omen 1.5, all stock except for the Extreme Rage feedneck and I recently did some parts swapping with a guy on PbNation.
Before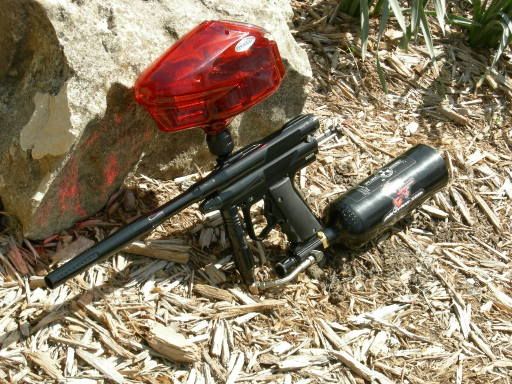 After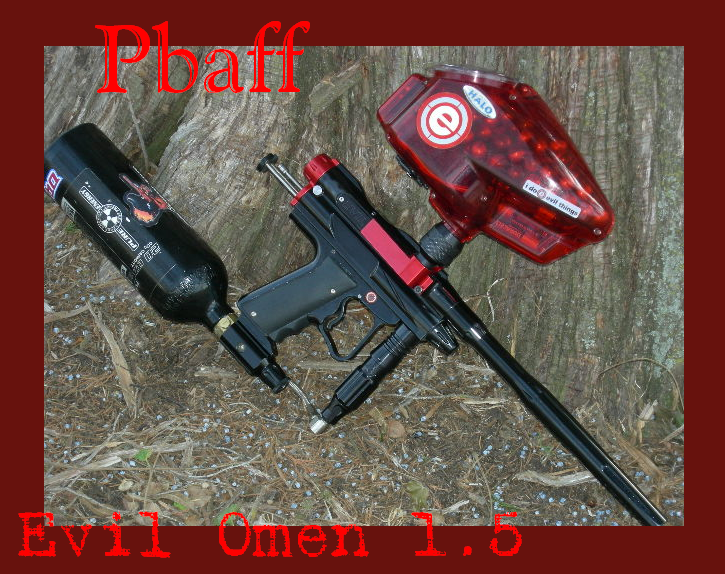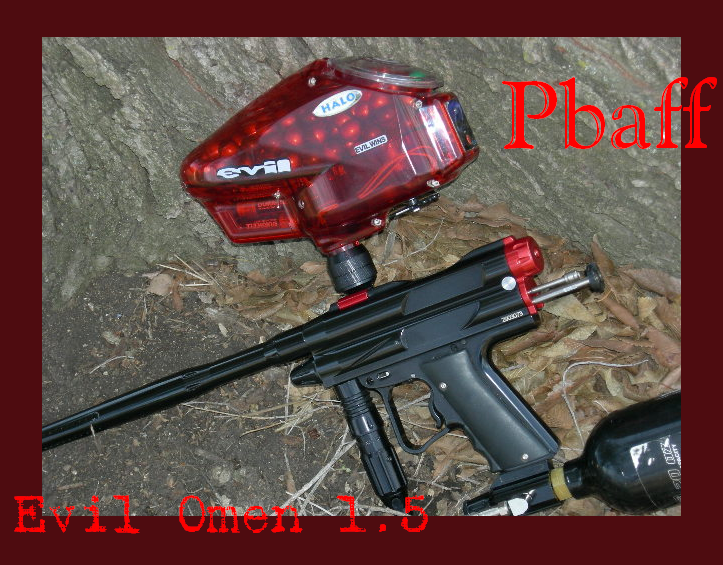 The ghetto pump Omen project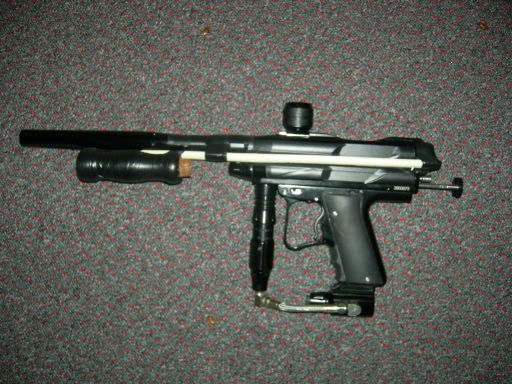 I also have a Splatmaster Rapid that I acquired as payment for pizza a while back.
This is my brothers GTI/EVO it was a GTI originally but when he sent it
in to get the holes for the eyes drilled the guy messed the body up and
gave him the EVO body instead. He has a bunch of ups on it, Evil bolt,
T-board, Boss blade trigger, Evil Detonator, some other stuff.
The EVO is now a back up because my brother has purchased an Evil Pimp. He will soon have a blue Halo or Reloader so he won't be using that egg much longer.
This post has been edited by Victor II: 20 December 2006 - 03:34 PM