Well since I just got them today and have only wore them around the house Iíve had limited time in them. However their quality seems great. I found no faults in the leather or stitching. I only found 1 fraying thread and that was left over from when they were done with the stick and knotted the thread and forgot (or missed it) to cut it off. Once I get a chance to use them in the field I will update you guys about how comfortable they are.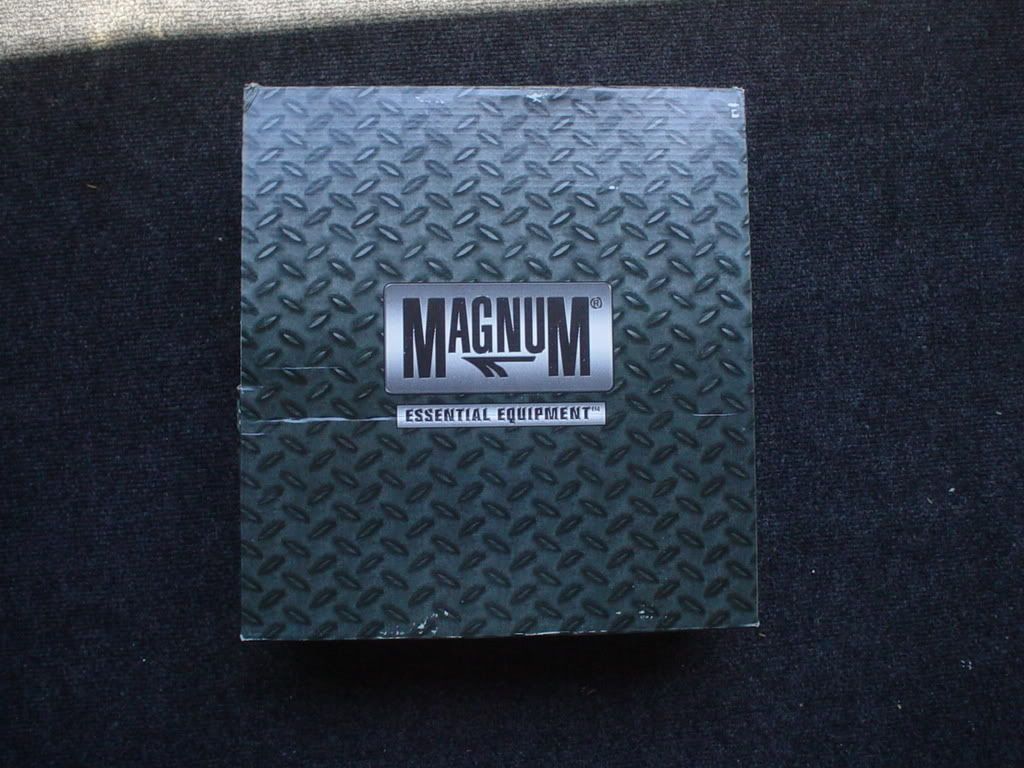 The boots still in the box
The boots were covered in plastic bags so as not to get scuffed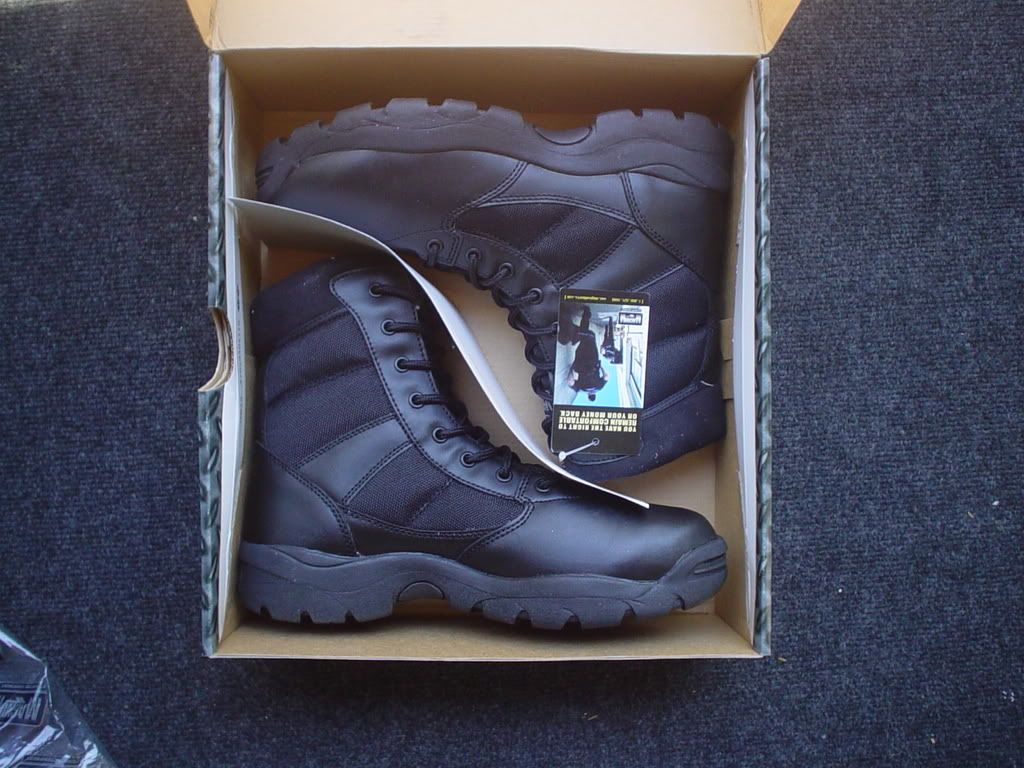 Still in the box but without the plastic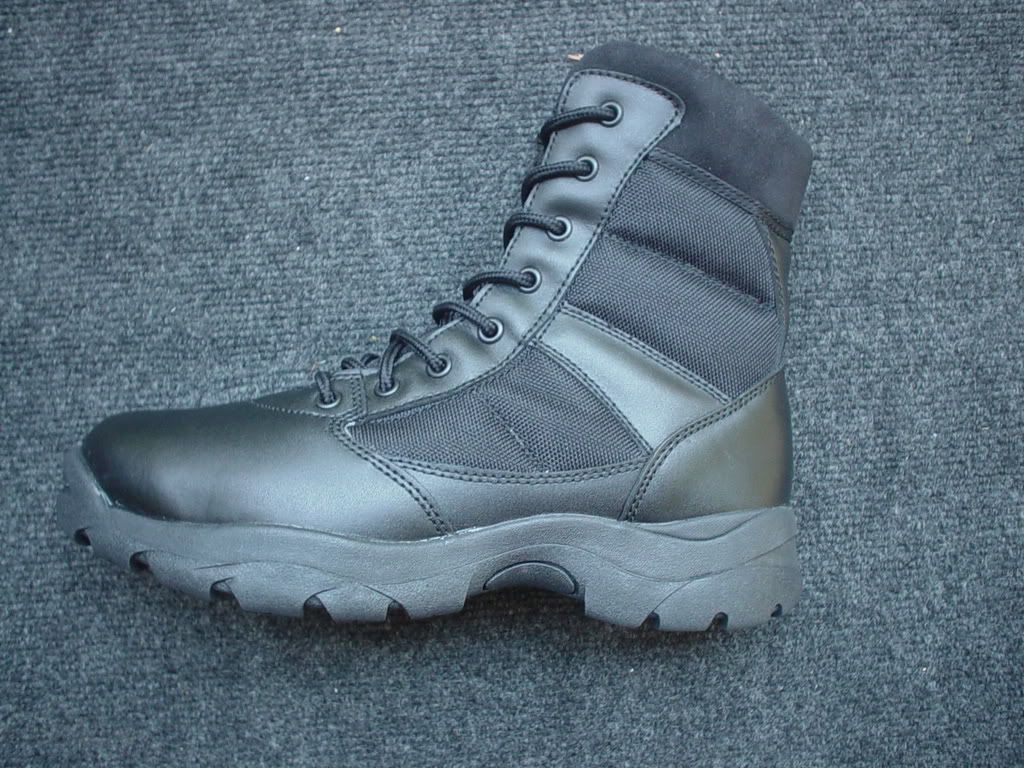 Side up close
Carbon Rubber?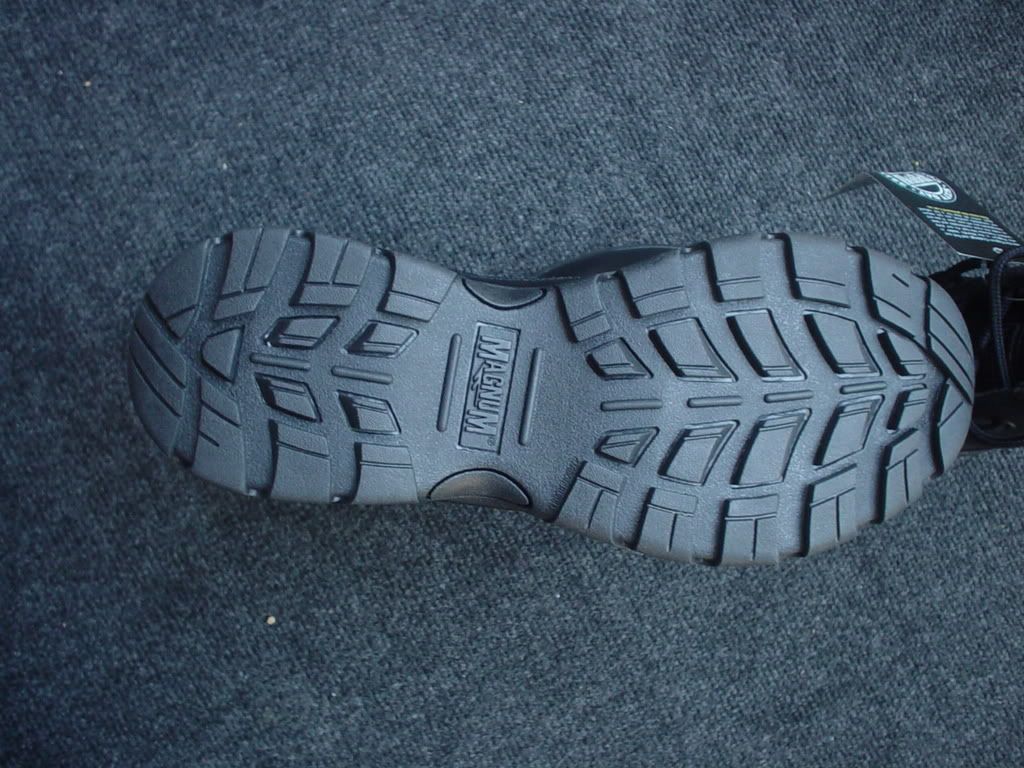 The bottom of the boot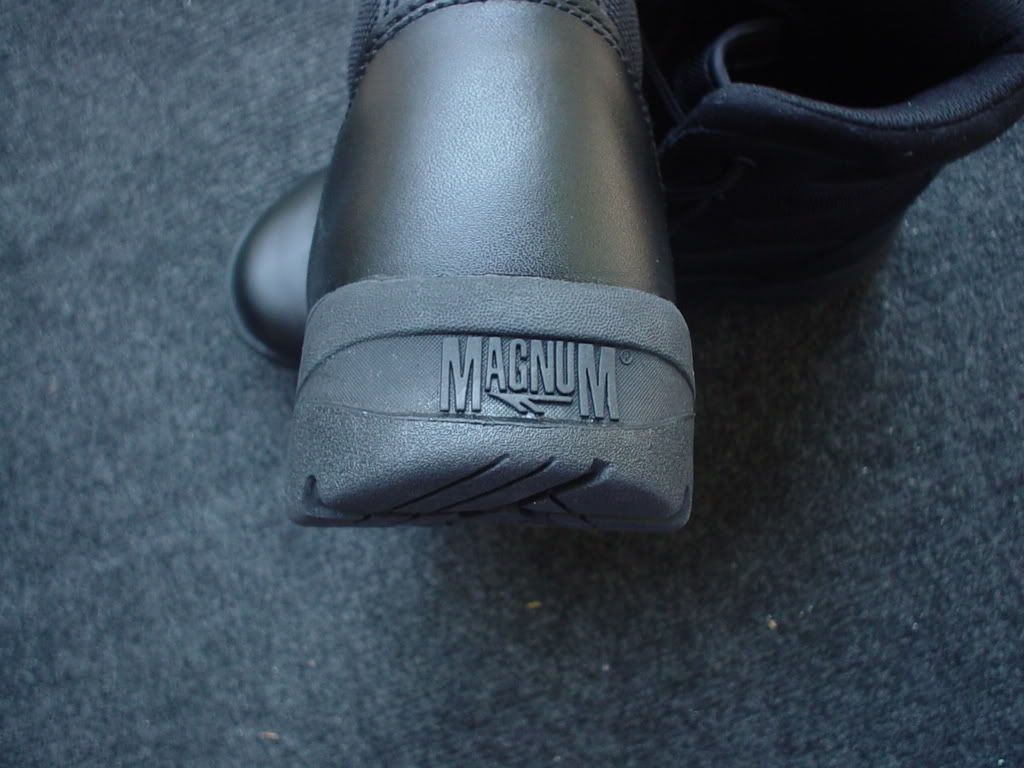 Heel logo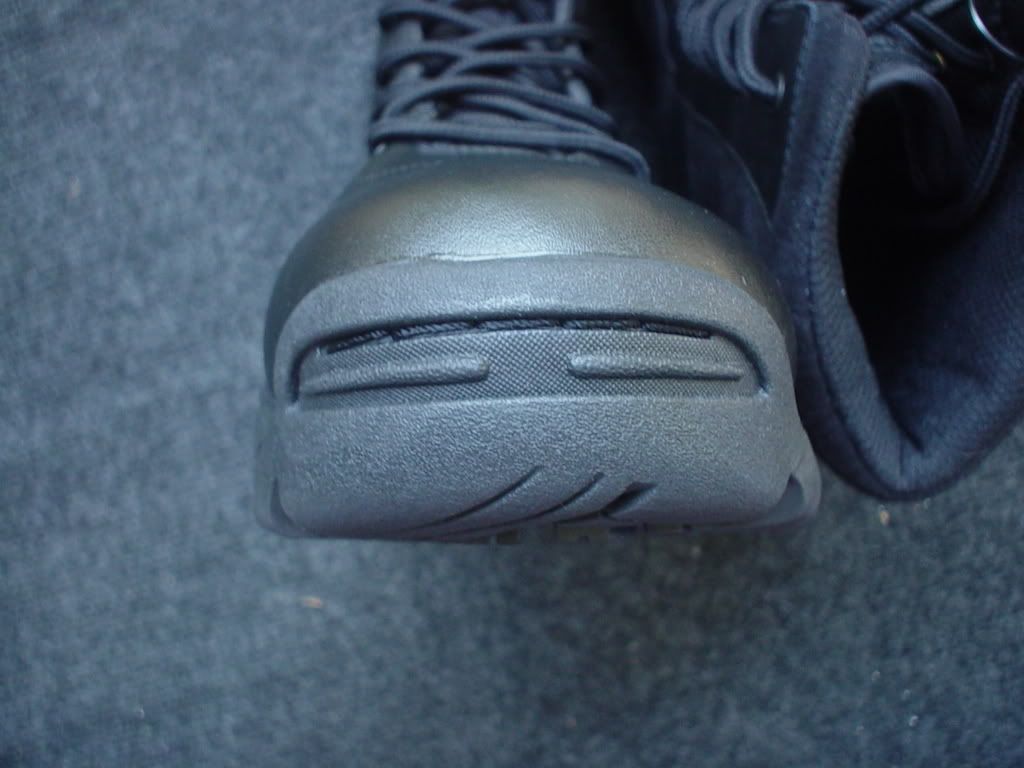 Toe of the boot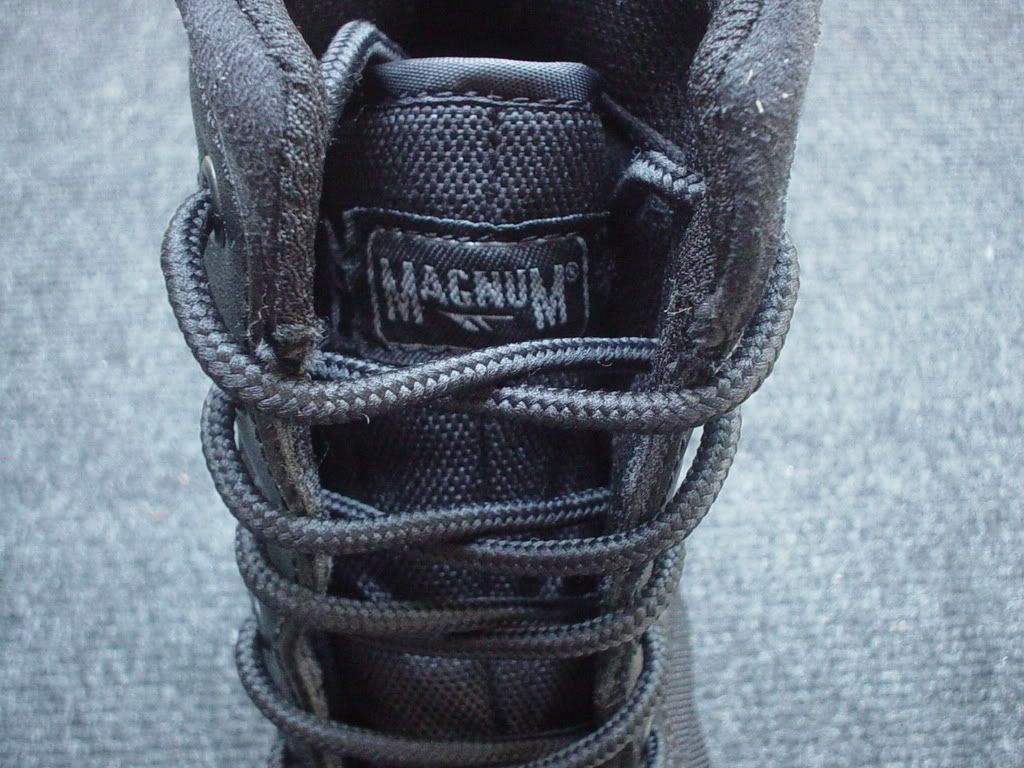 The boots tongue
Me trying to be artistic