Stage one for the final mods to my MR2 is done. I had already had the Palmer's Stabilizer set up on my remote line, but when I was at the chrono station I never had a way to adjust velocity with the stab right on my tank (on my back) and the RVA covered by the stock adapter. So I did this!
Stab + Macro line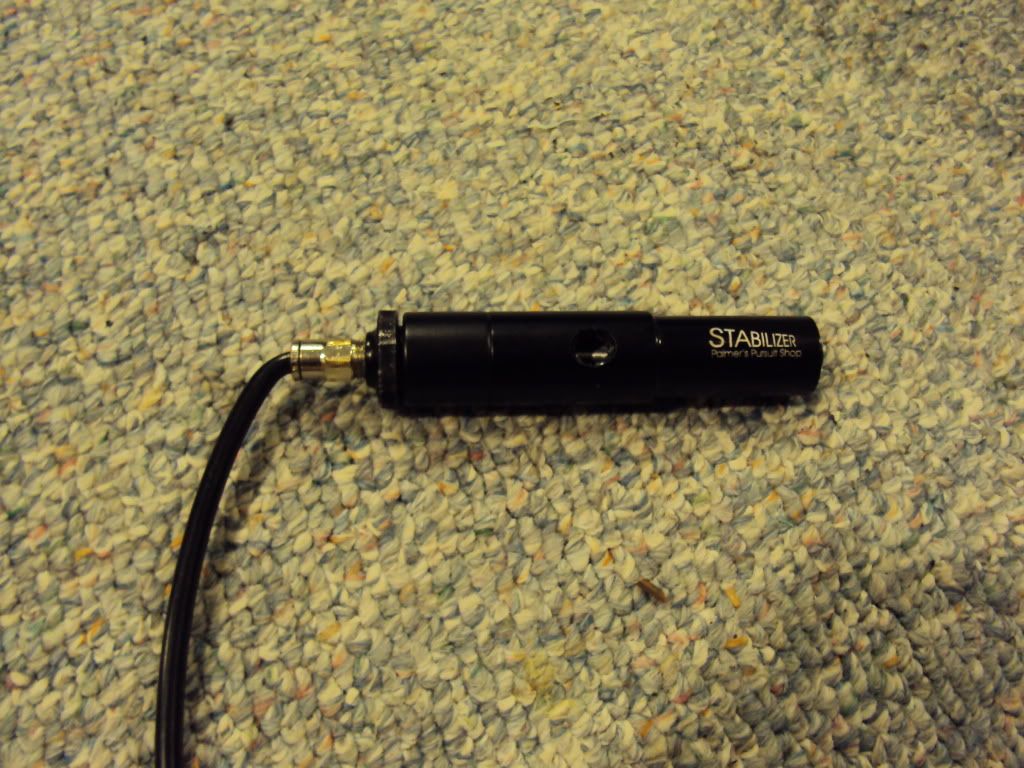 A few holes drilled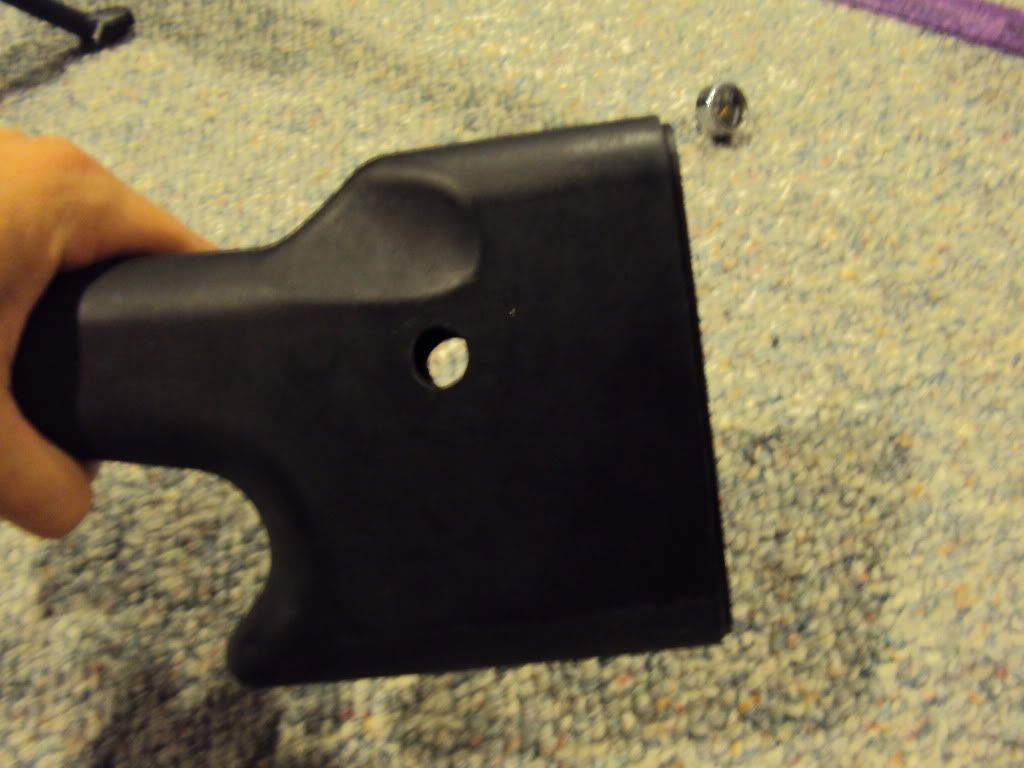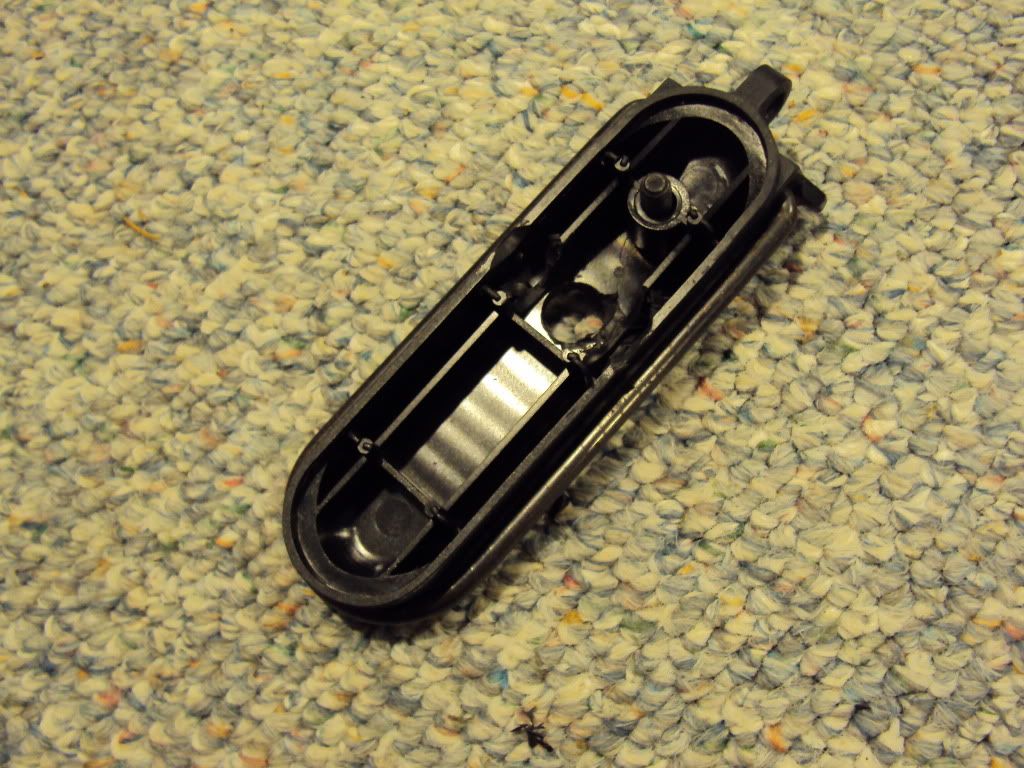 Insert stab and fittings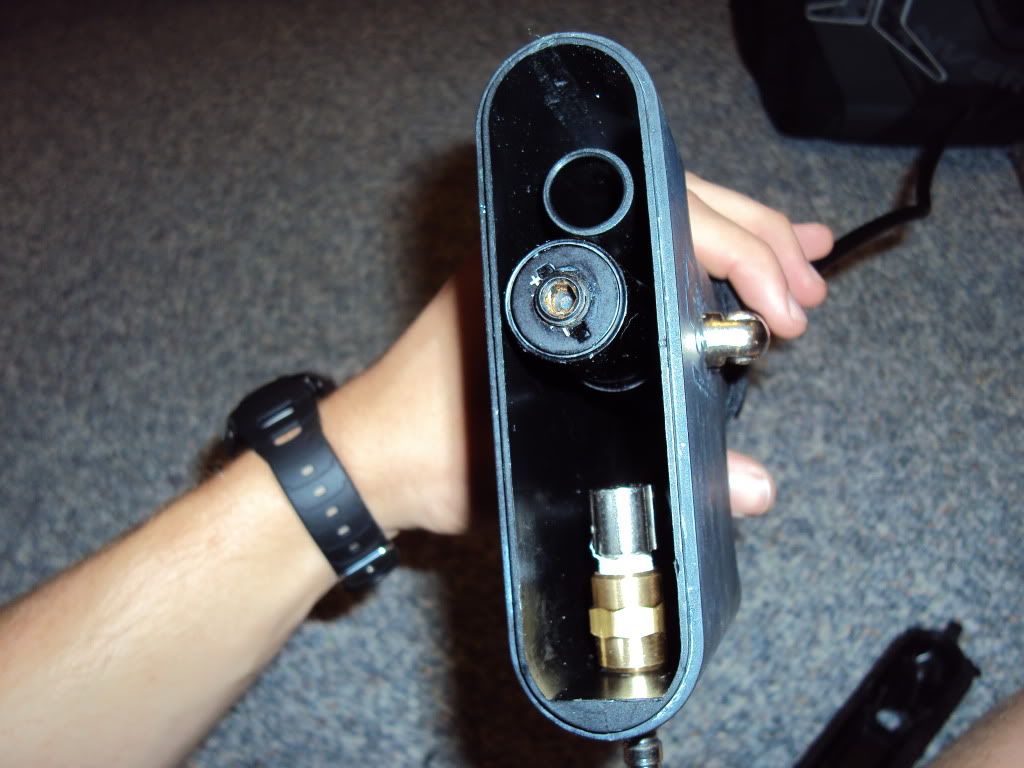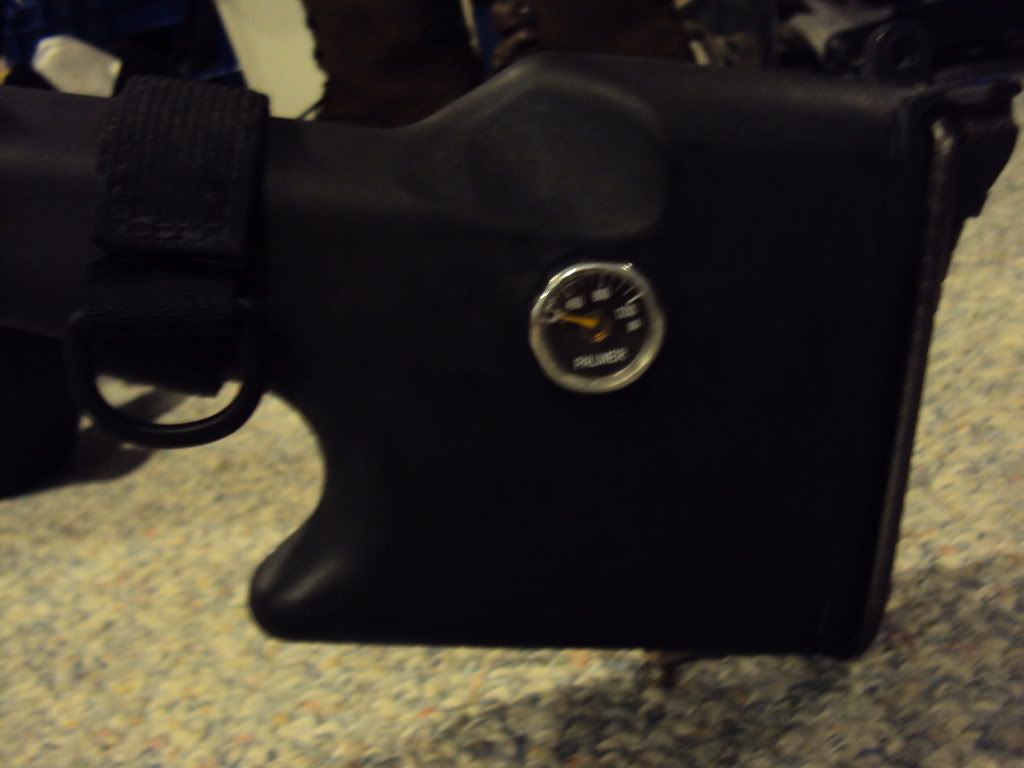 Voila!!!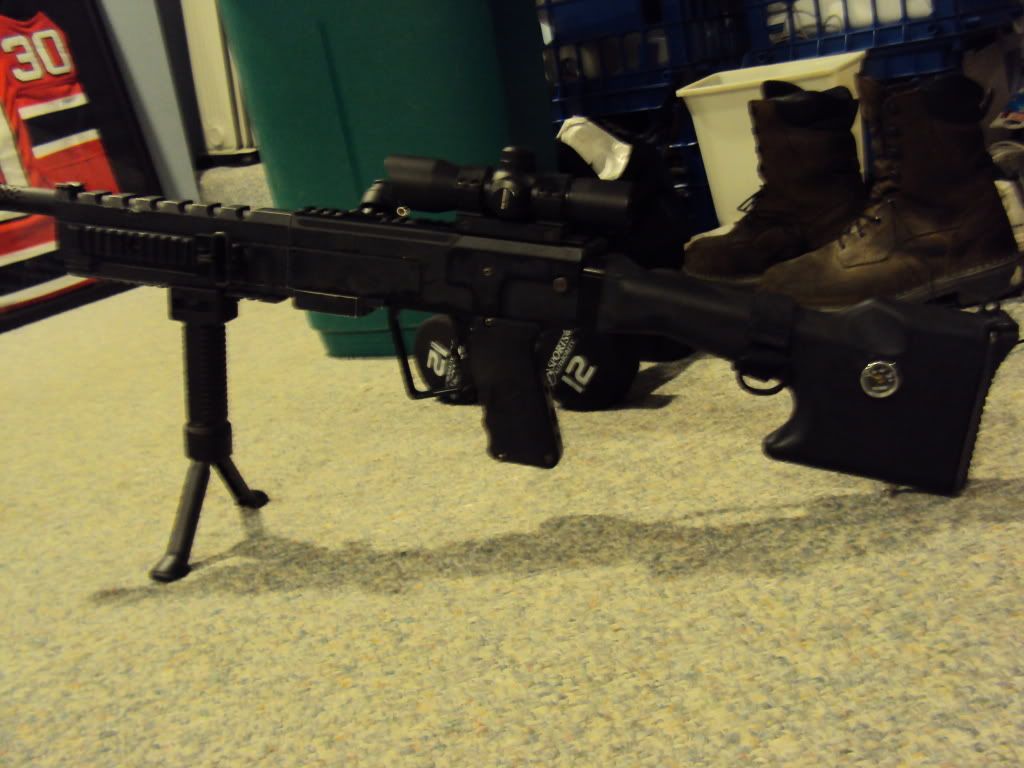 And now velocity is adjustable without removing anything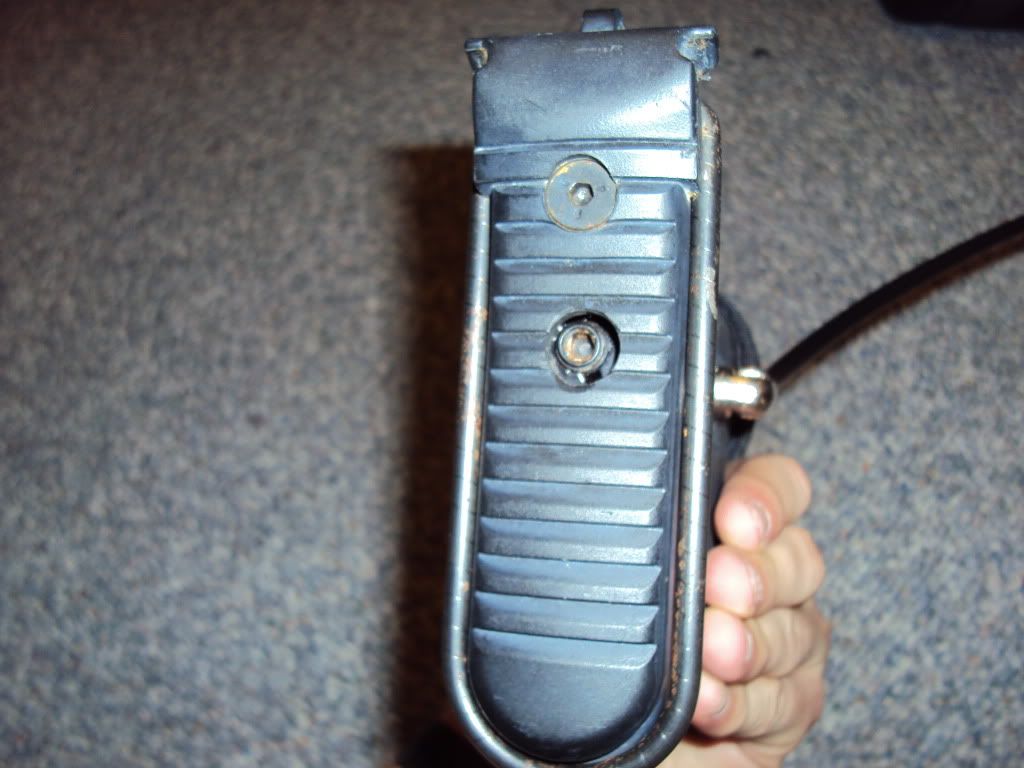 This is my drum loader made from the Opsgear SAW drum. I used the feed mechanism from a Reloader B like Warwitch, a qloader feedneck and hose, and run it off of a bone battery pack. All that's left to do is get a hole in the right side for feeding and make the board housing.