Hey guys i just found one of my old set up's in the atic that i wana get rid of It's a STOCK Ion(aside from the Progressive barrle) in good con that will come with a 68/3000 PE tank, ( i have pics of the Hydro dates and such) EggyII, and the ProGressive barrle. Price for all is $200 (plus $just an even $10 for shiping and Com # and insurance) So just look at my sig for Feedback many people here know me and MANY have delt with me not EVEN one neg.
P.s. it has a SmartParts ON/OFF on a Hybrid mount.
Price $200
PM me with any offers because I hate trying to keep up with this forum.
Pics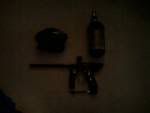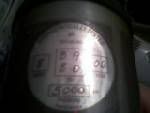 Hydro is 08/06
CD
This post has been edited by CrazyDoc: 05 July 2007 - 06:15 PM