SCP Presents: Florida Pumpers Paradise! Feb 21-23, 2014!
Plan to be in Sunny Florida February 21-23 2014 for the First ever Pumpers Paradise event! All players are welcome, so long as you use a Pump, pistol or Mag fed marker!

Full details will be released soon! Event will be held within an hour of all major Orlando area attractions! Sponsored in part by Component Concepts Inc. and 2/10 paintball association!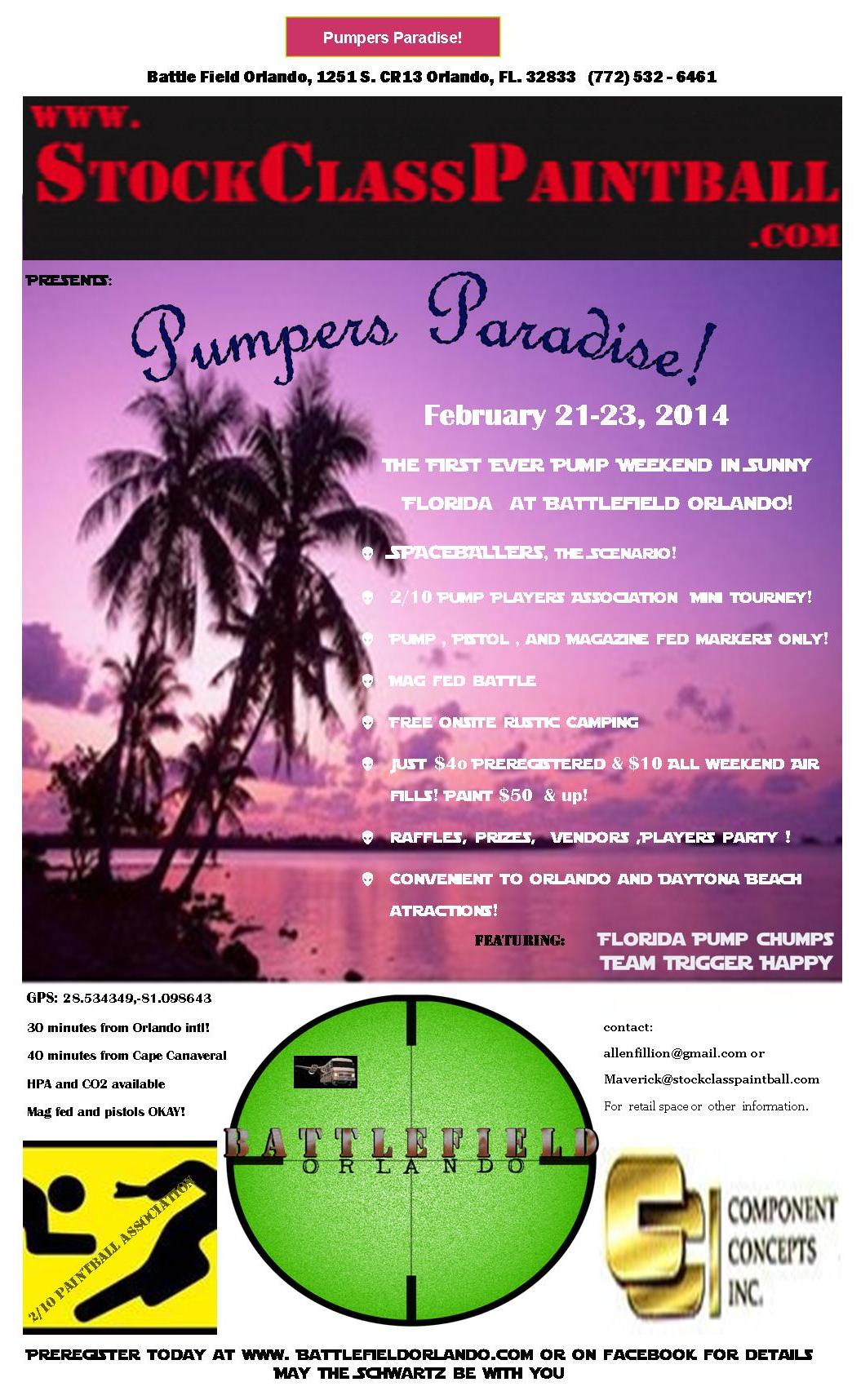 www.stockclasspaintball.com
This post has been edited by MadMaverick: 22 June 2013 - 04:21 AM