your trigger

what you got
Posted 28 March 2008 - 08:18 PM
I have one of each...

Smile.... tomorrow will be worse.
---
Posted 29 March 2008 - 04:06 PM
Most of my markers have a single trigger and are mech, but I do have one elec. double triggered(PROMASTER) marker and a 1.5 mech triggered marker(Trilogy Tactical).

---
Posted 15 April 2008 - 08:24 PM
Wwow this one is extremely old.
But i have a blade trigger for my e-grip.

aut viam inveniam aut faciam- I'll either find a way or make one

---
Posted 17 April 2008 - 04:34 PM
i use a double response A5

---
Posted 18 April 2008 - 01:49 PM
98c egrip w/ fang trigger
Spyder extra with rocking trigger
WGP super stock with worr blade.
1Ill be on you like white on rice in a glass of milk on a paper plate in a snow storm!!
2Games: Americas Army, Battlefield 2,2142,1942,vietnam,Fear, CSS,Red Orchestra,DOD, Oblivion,GaryMod,more
---
Posted 18 April 2008 - 05:14 PM
Trilogy will have Double soon with a new Double finger stock frame (has the crappy 1.5 finger hinge frame)

My new A5 RT will have a single trigger.

Praise and Complaint Dept. (feedback)
Digit
ally Dang
erous
[Cocker Owner #77]
A5 RT Operator
---
Posted 22 May 2008 - 08:10 PM
I use a single trigger on my 98c i would like a double trigger, but i don't really need one.

<div align="center"><img src="http://i297.photobucket.com/albums/mm220/outlaw-master/logo234.jpg" border="0" class="linked-sig-image" /></div>
<div align="center"><!--sizeo:4--><span style="font-size:14pt;line-height:100%"><!--/sizeo--><!--coloro:#FF00FF--><span style="color:#FF00FF"><!--/coloro-->Lick<!--coloro:#0000FF--><span style="color:#0000FF"><!--/coloro--> My<!--coloro:#2E8B57--><span style="color:#2E8B57"><!--/coloro--> Face!<!--colorc--></span><!--/colorc--><!--colorc--></span><!--/colorc--><!--colorc--></span><!--/colorc--><!--sizec--></span><!--/sizec--></div>
<!--sizeo:2--><span style="font-size:10pt;line-height:100%"><!--/sizeo--><a href="http://forum.specialopspaintball.com/index.php?showtopic=167638&hl=" target="_blank">Feedback</a><!--sizec--></span><!--/sizec-->
---
Posted 06 July 2008 - 11:04 PM
sling or rake double trigger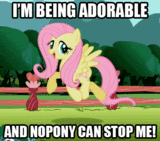 "and DZ, I love that pic so much. If you were a girl, and not just a dude who looked like a girl, I would kiss you." mrwaterbuffalo, 1:17 AM "DZ, what are you?" -SnV- "He are legend." -Veritech Squad-
---
Posted 06 July 2008 - 11:15 PM
I go with a responce trigger because, in the event I'm spotted or there is a large group, it's a nice thing to spray into them and and give them the idea that there's more guys

JOIN THE WOODSBALL REVOLUTION
---
Posted 12 October 2008 - 09:17 PM
I just use he stock A5 trigger, but on my 98 i use a double trigger

If you weren't hit on the first shot it was because of divine intervention.

98% of people on these forums say mechs pwn all if you think the other 2% is dumb put this in your sig
---
Share this topic:
---
1 User(s) are reading this topic

0 members, 1 guests, 0 anonymous users