Project Updates:
3 Apr 2011:
Let's update this thread a little bit. I have installed new detents. I've had the board repaired by GoG and have installed a new Orange bolt. The bolt actually reduces any kick the gun had and actually quiets the gun sound signature. Not bad for $20.
I had to rebuild the regulator last night. It had an internal leak and I don't know when the last time it was serviced. So a little Monkey Poo and some new Orings and I was good to go.
This project is moving along. Nothing really left to do but play a game with it and send it to Oregon Hydrographics for a new look. One good thing I did do was buy enough repair hose to fix the hose going to the ASA if it ever blows. GoG is actually being very copperative with selling repair parts.
As far as GoG,they have been very good with repair and customer service. I have to need to complain. So more updates to come as time goes on.
9 March 2011:
Well I was told that solenoid hose is hard to replace. A little spit and some slight pressure and I was ready to go. So the SP1 is now up and running. No air leaks and shooting just fine. On another note,I will be sending in some boards this week to be reflashed and have an on/off switch repaired. So far Gog service as been great.
22 Feb 2011
I replaced all the orings. Replaced the detents. Put in a new board due to a bad on/off switch. The light is burnt out. The new board has been adjusted to HPA program and PSP program. I did run into one problem. The solenoid is leaking and that has to be replaced. I'm sending off the old board to GoG for repair.
So this project is at exactly one month. Have a plan on what I want done. Just waiting on some special grips I had made.
Just ordered some tubing and a new solenoid. So this gun should be up and running in a week. I'll need it for later events.
14 Jan 2011
Vert feed arrived today. It's on. Guess I'll add the detents and board this week.
15 Jan 2011
Freak Back arrived and installed.
22 Jan 2011
Just got word that the freak front is on the way. This project is coming together.
So here we go again. Let's do another quick project. This time we are going to do an SP1. I have always liked this gun. I'll probably make it a travel gun. They are simple to maintain and they are just a VIBE in a different body. I don't have this gun at the moment,it's in the mail on it's way to me.
The gun pictures you see are the pictures that the owner sent me. Once I get it,I'll take it all apart and give it a good lube job and several new parts and new look.You'll see alot of the same pictures from the VIBE project,because alot of the parts being replaced are the same ones I replaced on the VIBE.
First off,I would like to thank Tblazer13 (MCB Member) for selling this gun to me.
The key point to any type of build,be it fast or slow is dependablity. If you've built enough project guns you know who you can go to and who you can't. The key point is to make a good looking reliable gun that people will notice and want to know more about. You don't have to always use the most expensive,sometimes a little polishing will do the trick and save you large amounts of cash.
By the time I'm finished with this gun I will be into cost over run, and some will say why didn't you just buy a new gun. Well what fun is that? I still would have bought the same replacement parts and done the hydrographing. In the long run it would have cost me more. Because of the VIBE project,I have enough new spare parts to maintain both markers for a while.
All though the new GoG G1 offers multi feeds and a new fresh look:
UPDATE:

Multiple feeds are something I thought that all companies should put on their guns. It gives the player lots of options,and plus all of us have different playing styles. However if you have an older SP1 and want to buy a G1 just for the feed system,just call up GoG and order the drop in body kit. You get the multi feeds and a new body for under $40.00. Now if you want all the bells and whistles,just order a new G1,the breech is EYE ready.
The SP1 Offers center feed only, which is what I want. Sure it's used, but those are the best guns to buy. You just hope the person who owned it took good care of it. Judgeing from the pictures below,it looks like it has. Can't beat an $80 gun,especially since I've seen these selling for $150+ used.
This gun has a multi fire board and HPA/CO2 ready.
Here is the gun: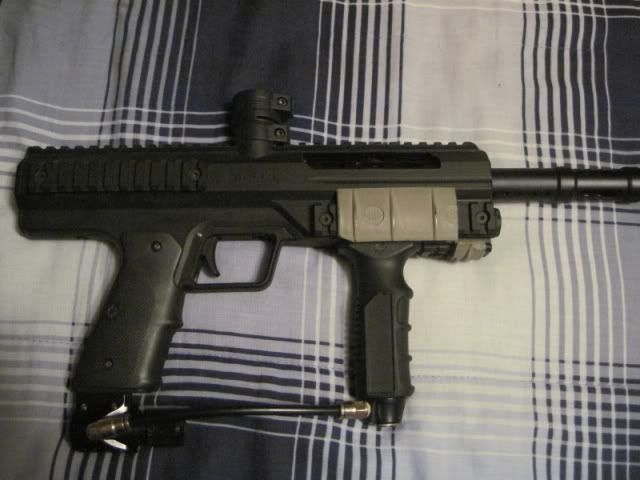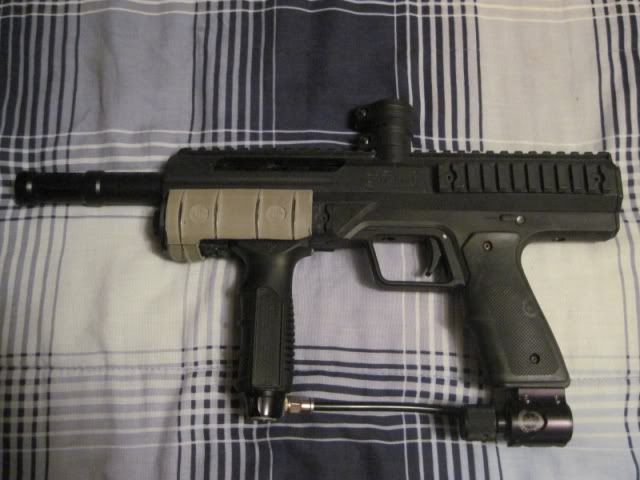 Repair and replacement parts:
Just the general repairs such as detents, Metal clamping feed, Oring replacement for bolt and regulator.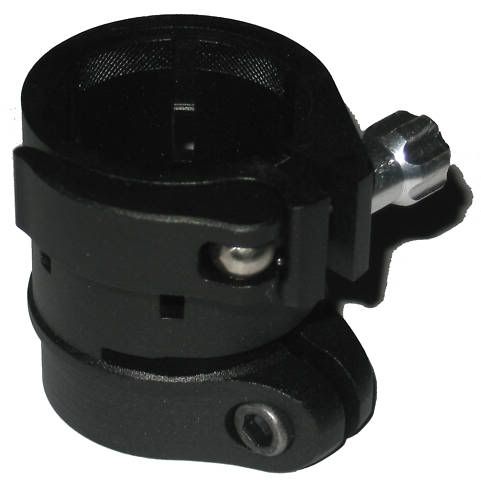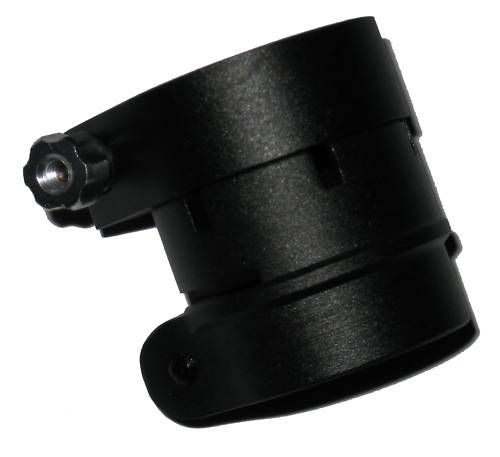 New Board:
Well I'm told the board light doesn't work,but guess what,I have extra boards. I knew these would come in handy. I'll eventually have the originol board repaired.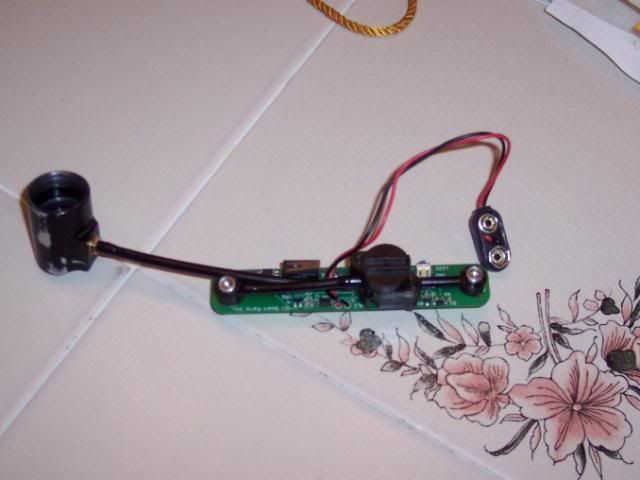 Freak Back:
As with all my guns,I try to use a freak barrel system. I like the kits, what can I say. It always seems I find a Freak Back when I need one. This one I found on Ebay for $20 shipped. It's used and an older model,but who cares,it still works.
This item has arrived and is installed.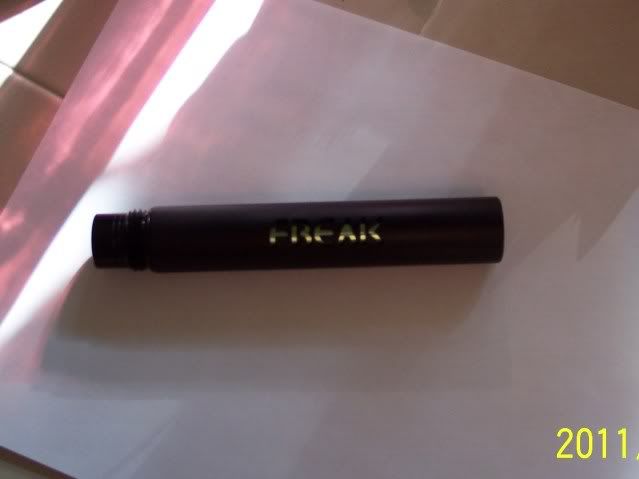 Freak Front:
As with all my projects I try and put a chrome part on it. This time it will be the Freak Front. I bought this from Guardian_Odin on MCB. This will add the look that I want from this marker.
I like how chrome and black look. Either color goes with any other color.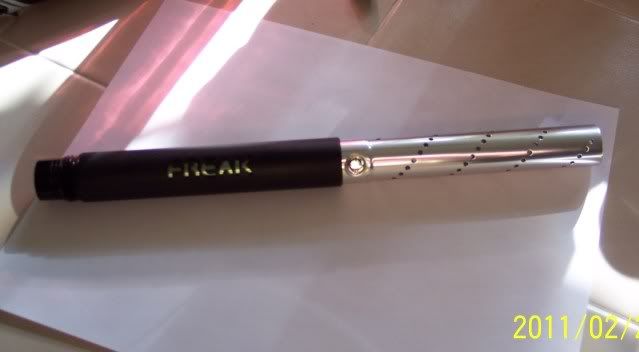 Orange Bolt:
Picked up two of these for $20 each. Might as well, just can't pass up a deal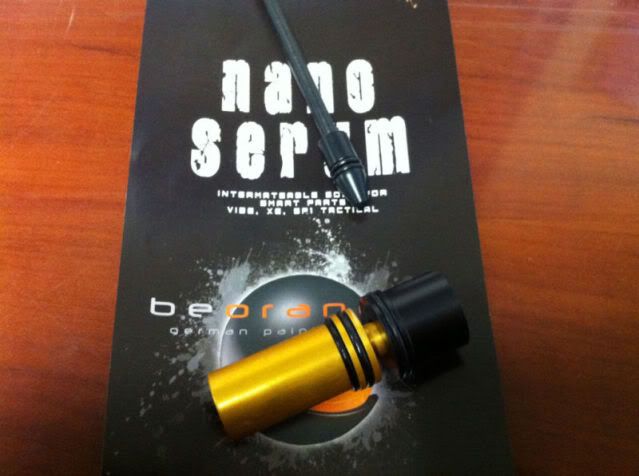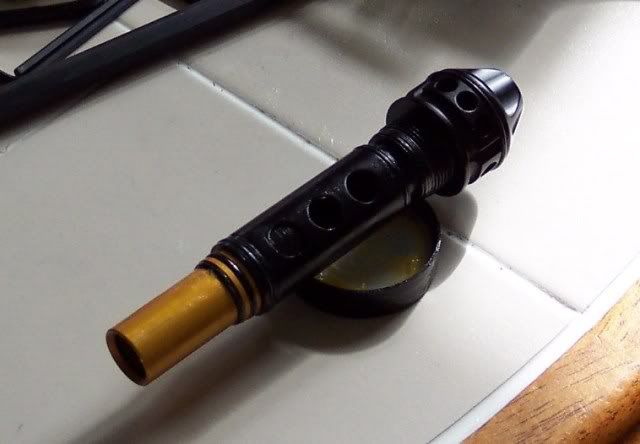 So now that all the repair parts are in,it's been cleaned, serviced and tested,it's off for a little trip.
Body off to refurb:
Mike Cole and the crew at Oregon Hydrographics, have done some fine work for me in the past. Not sure what I want this to look like yet, but I have to make a decision fast.
It's really hard to make a decision on what I want. It's just so close to the season begining for me that I don't know if I want to take the chance of sending this off.
Hydro Pattern:
I'm thinking multi cam
Grips:
Not sure what I'll have done. It will have to go with what I choose. Stinger Paintball Designs will do the custom work. Might as well keep using someone that is dependable.
So here it is all assembled and ready to play with:
Not really,just jumping ahead of the game.
Later,
Blackrain:)
This post has been edited by blackrain: 26 April 2011 - 11:52 PM