Now you ask what goes well with old school gear, an old school gun!
Now I put it together and get this beast of a gun, a KP3 in amazing condition. Now looking at the picture it looks dull and such but these were quick snap, I was too happy and impatient to take a nice picture but honestly it's in amazing condition.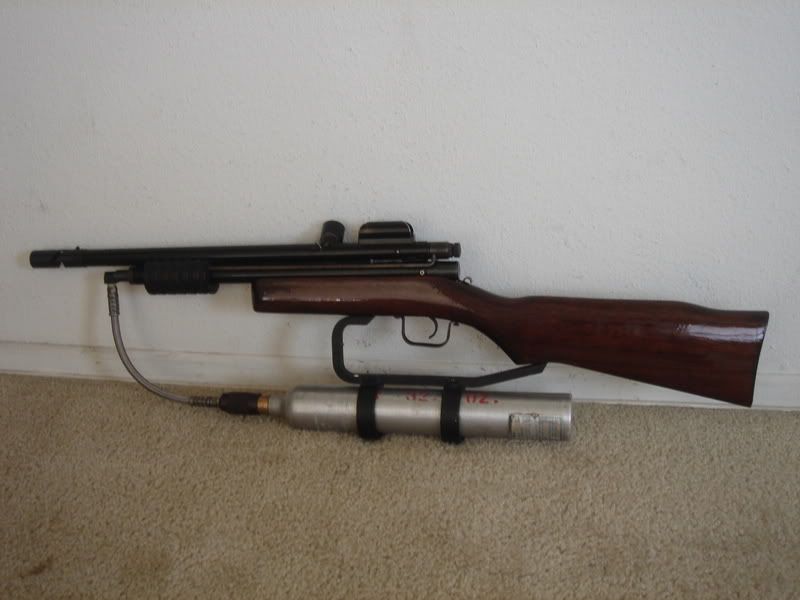 Slap on a pocket hopper and here she is.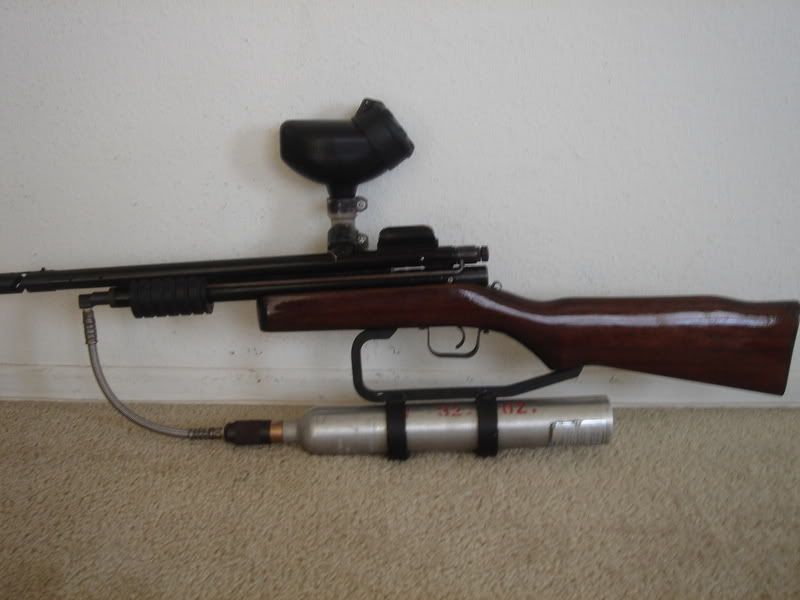 Work done to it:
PPS Perf tune & barrel hone
Re-soldered with silver solder and glossy black powdercoated
Ported barrel with (kinda permanent) muzzle brake
Sight rail with ghost ring sight hood
Quick strip slot
Rva (backbottle style)
Wedgits
Ball detent
Stock re-finished with red mahogany stain and tung oil
See why I'm so happy? Btw don't judge the condition with these pics they don't show the true beauty.
This post has been edited by xkpxfattyxx: 09 August 2008 - 02:12 PM