2 days ago I was given an older electric golf cart that did not work. Since then, there has been a lot of work on it. I'm converting the electric cart to gas powered. The donor motor is from a 1976 artic cat snowmobile but it took a day to un-seize the motor and get it running again.
Here are progression Pictures: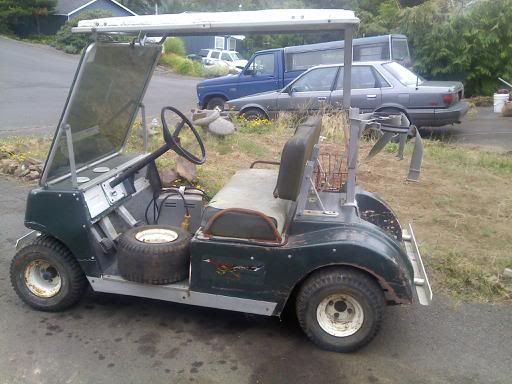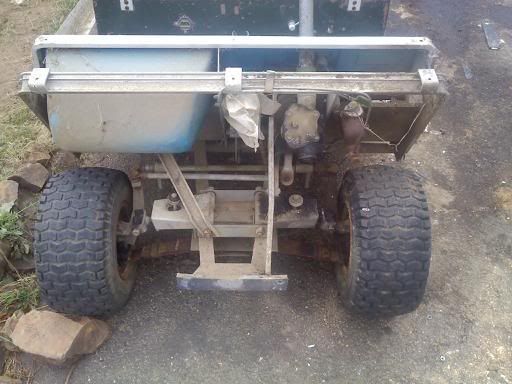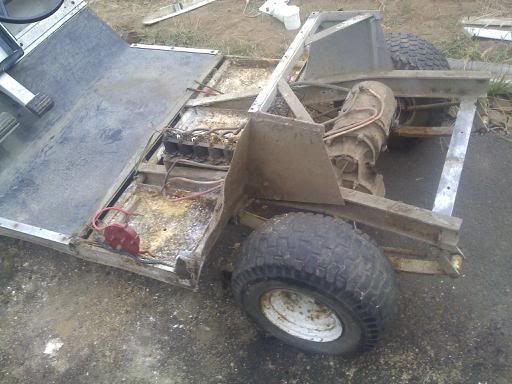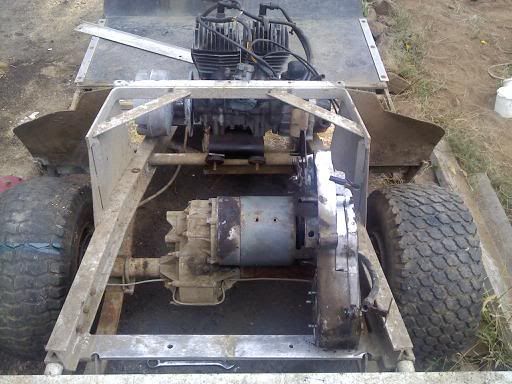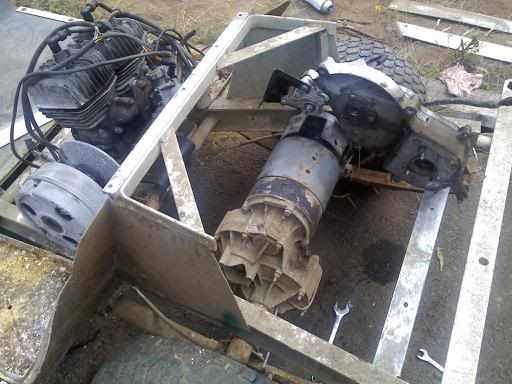 Going to have to stop work for a week on it till I get back from my trip.
Hopefully I can mod the snowmobile guts to fit on the cart to keep the cost down as the current about of money invested in it is $0 and I hope to keep it as close to that as possible.
Besides just having a cart to have fun in, I plan on bolting on a cage for a driver and gunner for use at games. I want to keep it as small as possible to be a small target for rockets.