Maybe I have an older version or a first run. Looking at this video the pods seem to fit very tight:
http://www.youtube.c...player_embedded
Guru Pod stand: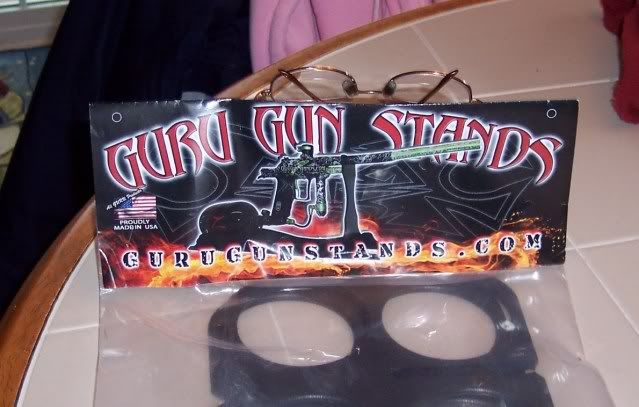 New from sponsor:
FirstClass Paintball
When I was first told about these I was kind of excited. What really got me to buy it was the fact that my sponsor said how much it would help my wife out while she was loading pods. Yea that sales pitch hooked me right away. Make things easy for the pit crew,and you'll be ready for refit quicker.
So we discussed my price and two were ordered. I imagine there was a delay in orders, due to the time it took me to get them,but it wasn't long and it was a new item on the market.
My Sponsor Pat bought them to me and he had opened one up to take a display picture for his page. No biggy to me. The only issue I really see is how loose the pods fit in the rack. I figured they would have been a little tighter,but then again as you can see from the picture, not all pods are made the same. I imagine this is an issue that GURU will work on.
Filled with 100 rnd pods:
As you can see,not all 100 rnd pods are the same either.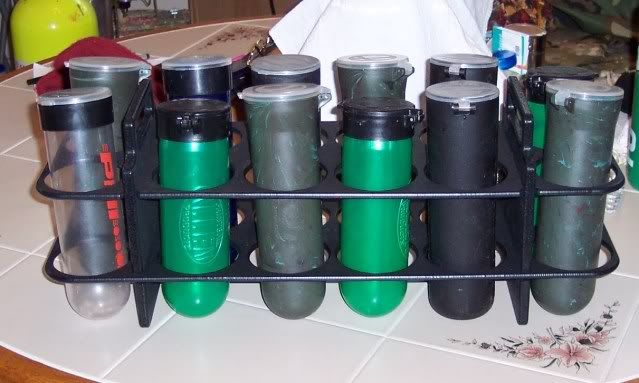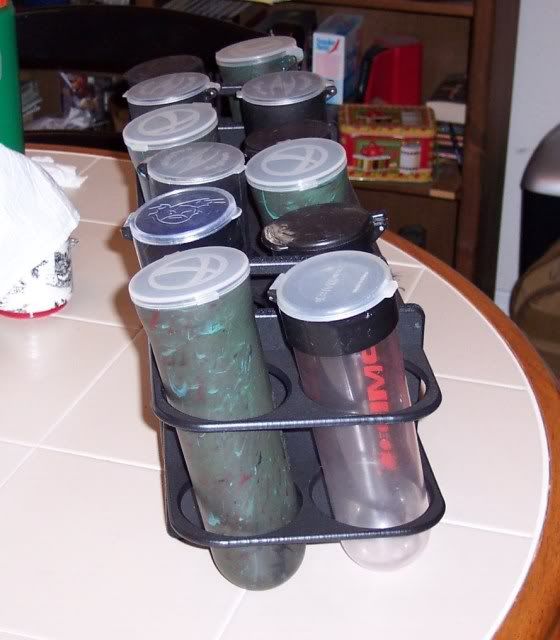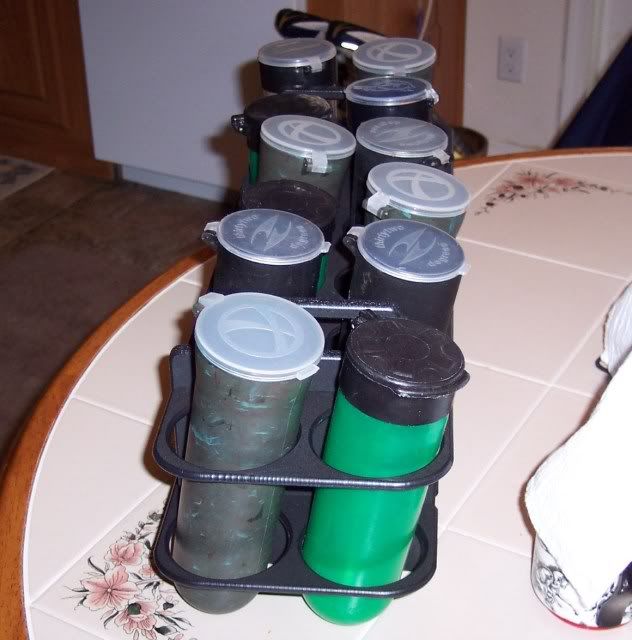 Once they are lifted,they will not fall thru,even with full pod weight.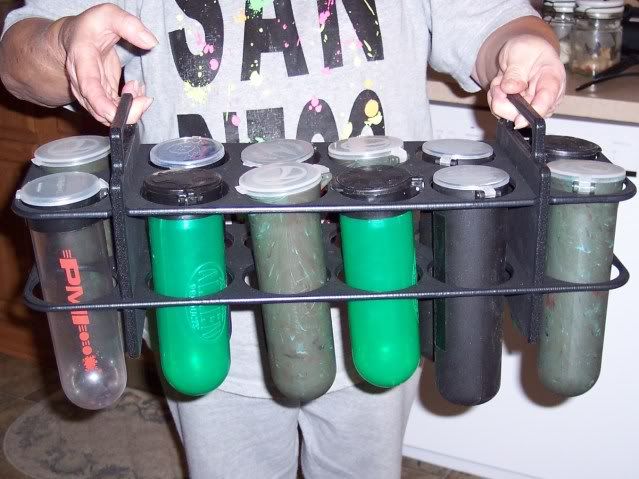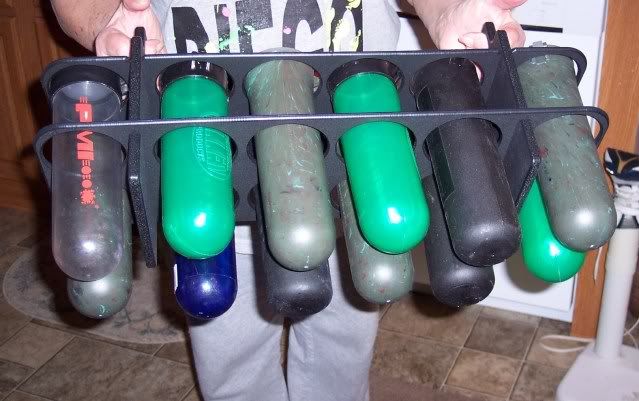 Regardless of the fit short coming,they are still a needed item for the team and we use whatever helps us out to make refit faster.
So this is a very simple item to put together. It takes about 30 secs if not less.
Let's unwrap it and lay it out: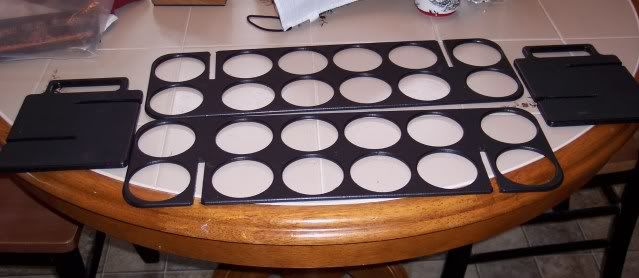 The joining slots:
They don't look pretty,but who cares,they are straight and join up perfect.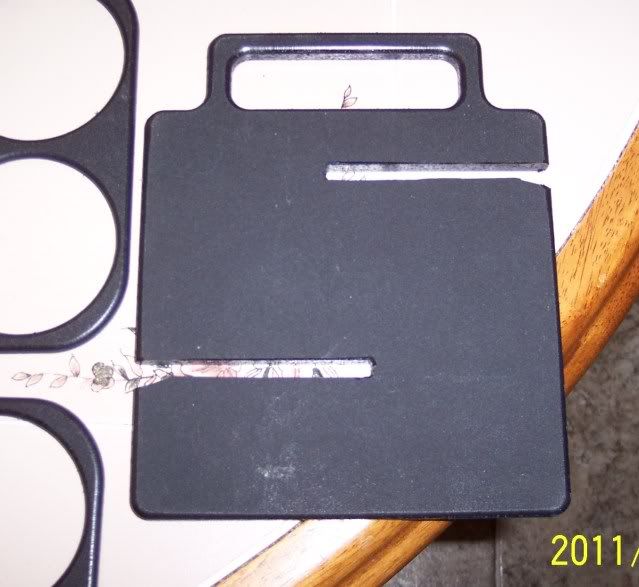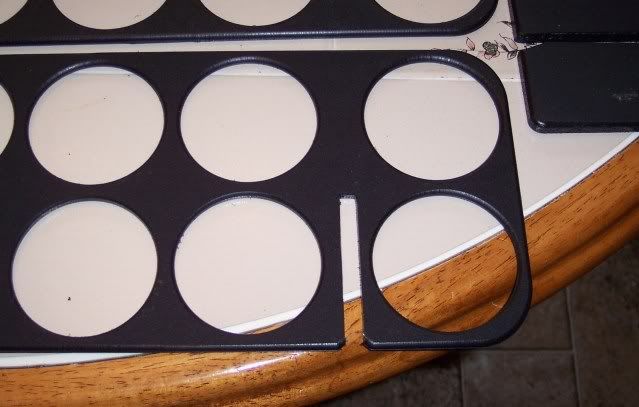 Slide in the lower handle slots into the rack slot: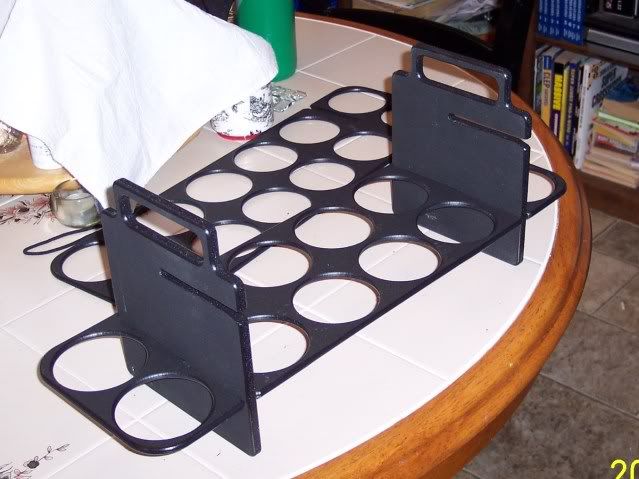 Next slide in the upper handle slots into the upper rack slots: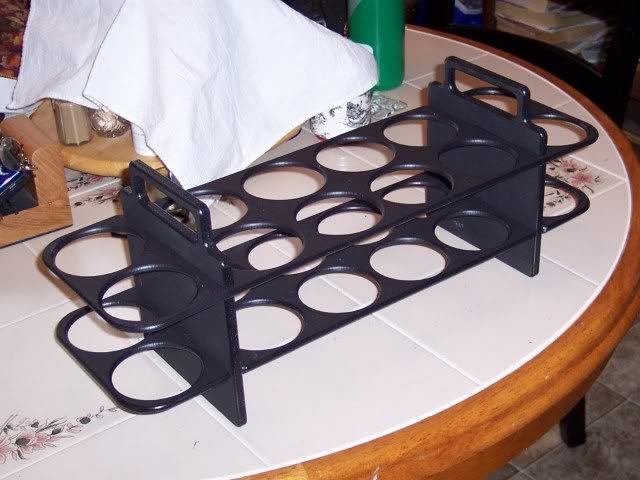 It's just that simple. You really have to be an idiot not to be able to put this together without instructions.
This rack is made of a sturdy plastic,probably delrin or some kind of ABS or zytel plastic. Not sure if it's blow molded or stamped. I'll forward this review on to GURU and see if they can answer a few questions on this item that I was not able to. I'm almost positive they are blow molded then milled with slots after words.
I would reccommend this item to any individual or team. I consider it a must need for my team,even though I am just a one man team. This will make getting back onto the field faster. Just drop the empties and fill with full pods.
I like that this item can break down and be stowed away. Give me a week or so and I will post up the carry bags we have designed for this particular item.
So please visit my sponsor:
FirstClass Paintball
and pic up a few of these nice pod stands.
Later,
Blackrain