After almost a month of waiting for my vest(backorder) I decided to buy a little more exspecive vest so it would get here in time for Fast Food Wars at BR Paintball this weakend. It just came to today so I thought I would post my first impresions of it. Here is the
vest
I bought.
What I purchessed
This Vest
2 of these(with 2 more on the way),
This co2 tank pouch,
and this radio pouch.
Vest $60 + shipping
4 140 round pods $47.96 + shipping
co2 pouch $21.99 shipped with the first 2 140 dound pod pouches
Radio pouch $8.99 shipped with vest
Total=138.94 + $30-$40 in shipping
Vest
The quality of this vest is great. The vest I have had for a little over a year that I have been useing started to get threads coming loose after a few hours, and that was just looking at it and testing pockets out. So far, this thing is built like a rock. Its very adjustable. It can fit shorter people, and adjust to fit people like me(6ft 2, 200 lbs). I can make it real snug, or real loose. Its a good one size fits all vest.
140 round pod pouches
These are great, velcro+ clips. They hold the pods in tight.
co2 pouch
Pretty much the same at the pod pouch, just a little bigger and a slot for the co2 tank threads to stick through.
Radio pouch
Its great, I can adjust how tight or loose the radio is held in.
Overal I am very impressed with how the pouches are made. They all seem very durible. The only thing I have a problem with is getting the pouches on, it takes a little while. After I put 2 pouches on, I saw that I put them on wrong. I then took them off and then put it back on correct. After putting all 3 on, my finger tips are a little sore. On the flip side, they are help on very vell. Without snapping the on with just the strap in the loop, I could not just pull it out, I had to work it.
Here are some pics.
Front
Back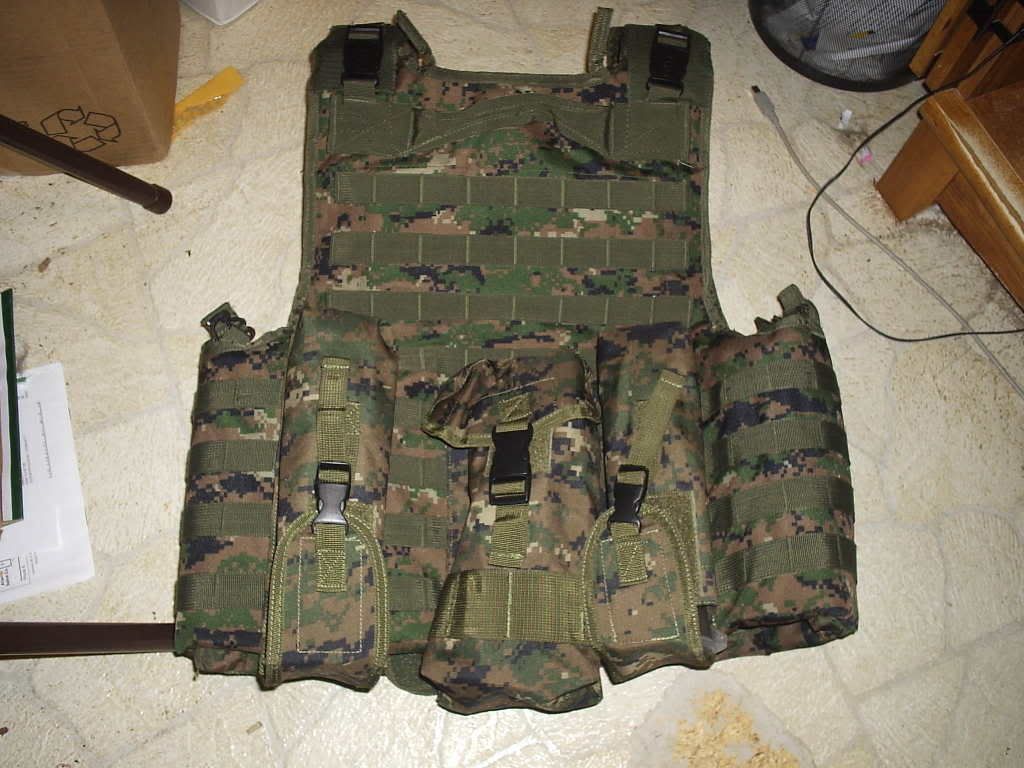 Open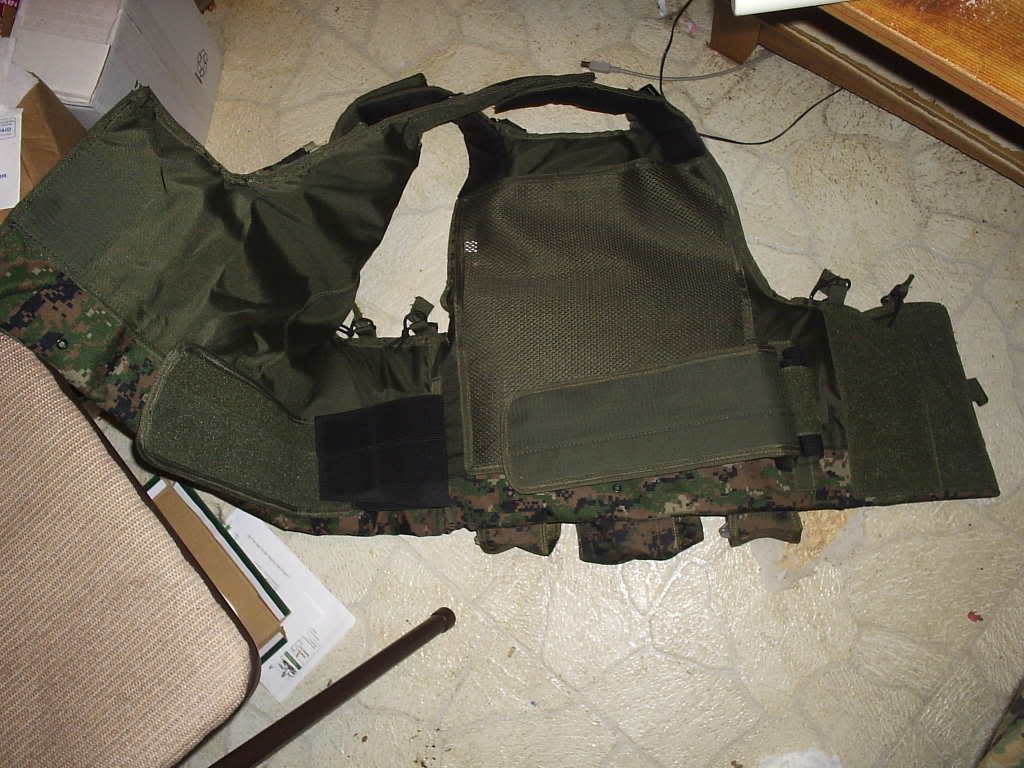 Jag
EDIT: Links fixed
This post has been edited by jag06: 07 November 2007 - 02:28 PM