SLG, the super light gun. Truely speaks its name. The gun is light and tight. I tested it out on some reballs and some paint today. With the paint, I had alot of breaks. The paint was very brittle, and It could have been a problem with the dents. ( problems have been reported about the dents letting the ball roll forward) Those are going to be replaced as soon as I sell my phantom. The stock feedneck sound really be replaced. It is tiny. Its a real pain in the butt to change or move the ASA. Due to the built in rail you have to go through the grip to get to the pin that holds the asa in place. None the less the gun rips. I don't know how much I got it up on semi but psp ramp was A+. The hyper3 is much smaller than the hyper2, I wish I still had one lying around so I could compare the sizes but I don't anymore.
Now for the pics:
Hyper3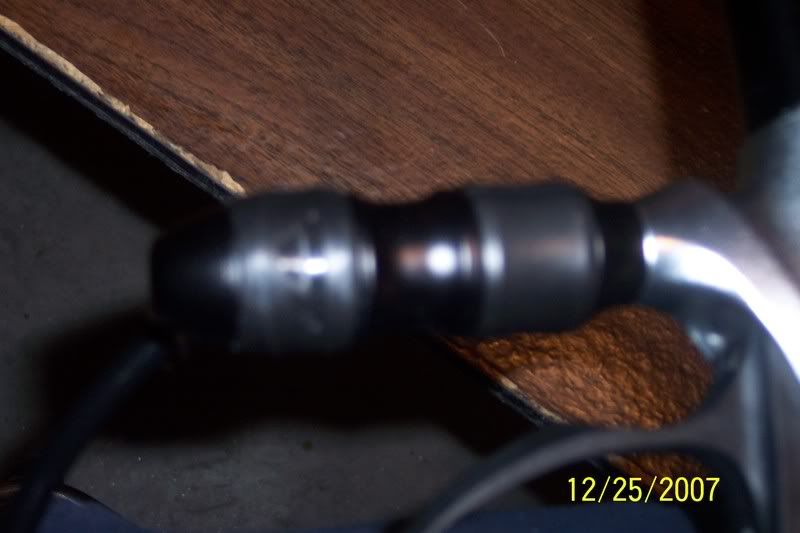 Hyper3 compared to reg on my cocker.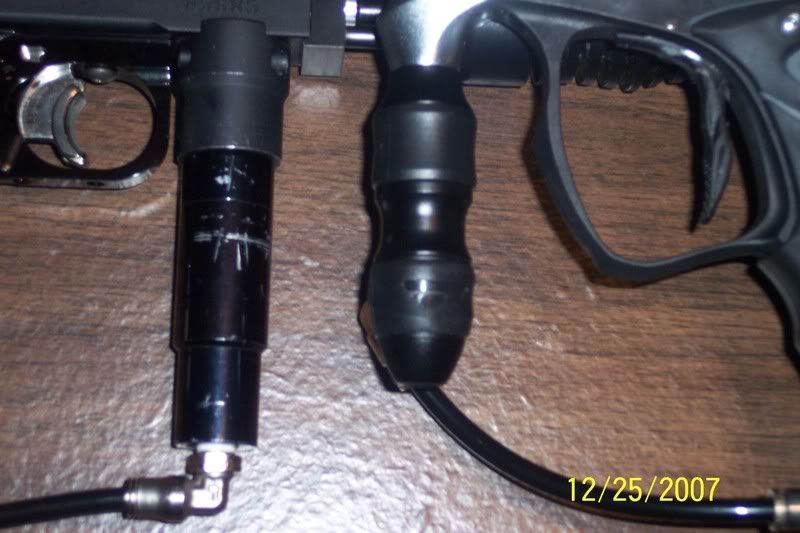 NEw pics that have been asked for are finally up!!!
In the grip
Bolt and bolt guide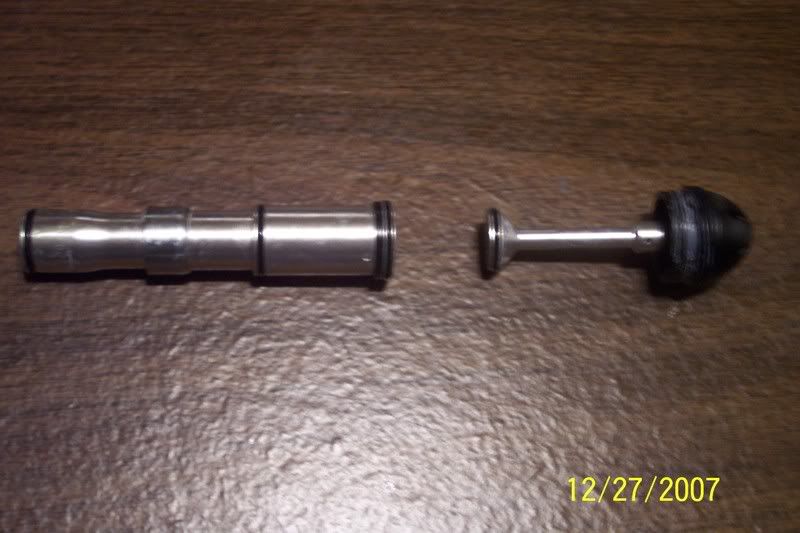 Eyes and Dents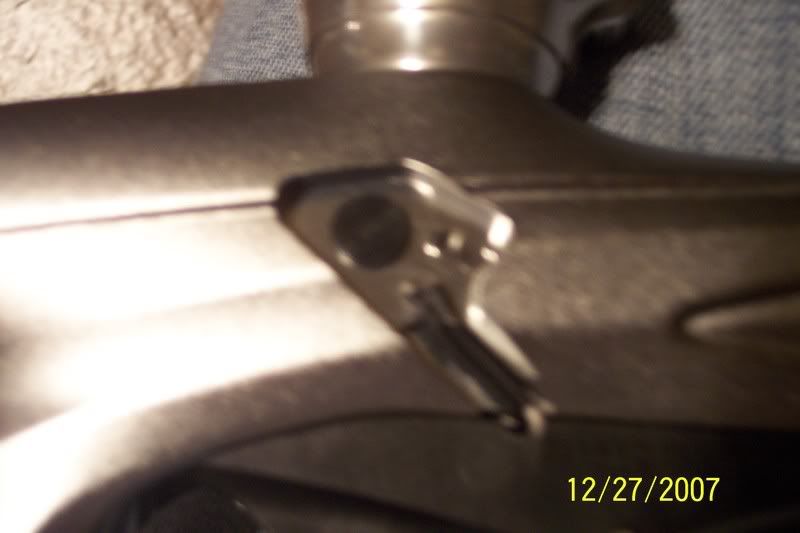 This post has been edited by light-u-up: 08 February 2008 - 11:25 PM