This is my first attempt at painting camouflage, I decided to try painting MARPAT because thats what I typically wear for paintball. Probably too much for a first under taking. I also didn't want to paint my marker till I knew what I was doing so I used a crappy Airsoft Glock.
I just used Rustoleum Camo Tan, Rustoleum Chocolate Brown which I misted over with the tan to make the brown color, Krylon Flat Black,and for the Green the only color I could find at the time that matched was Krylon Forest Green Clear Coat, so I sprayed first with dark green then misted with moss green and then coated with the clear coat which turned out mostly okay, just really thick.
I started witht he Brown, then used 3M painters tape to make male stencils. Stenciled and covered with Green, stenciled some more and covered with Black, then planned on removing the stencils and using female stencils to make the tan highlights, but that didn't turn out so well. I did end up having to go back and cover some of the black with more green as I had to much black. But that kind of screwed it up more.
I think next time I will start with tan as my base coat and work from there.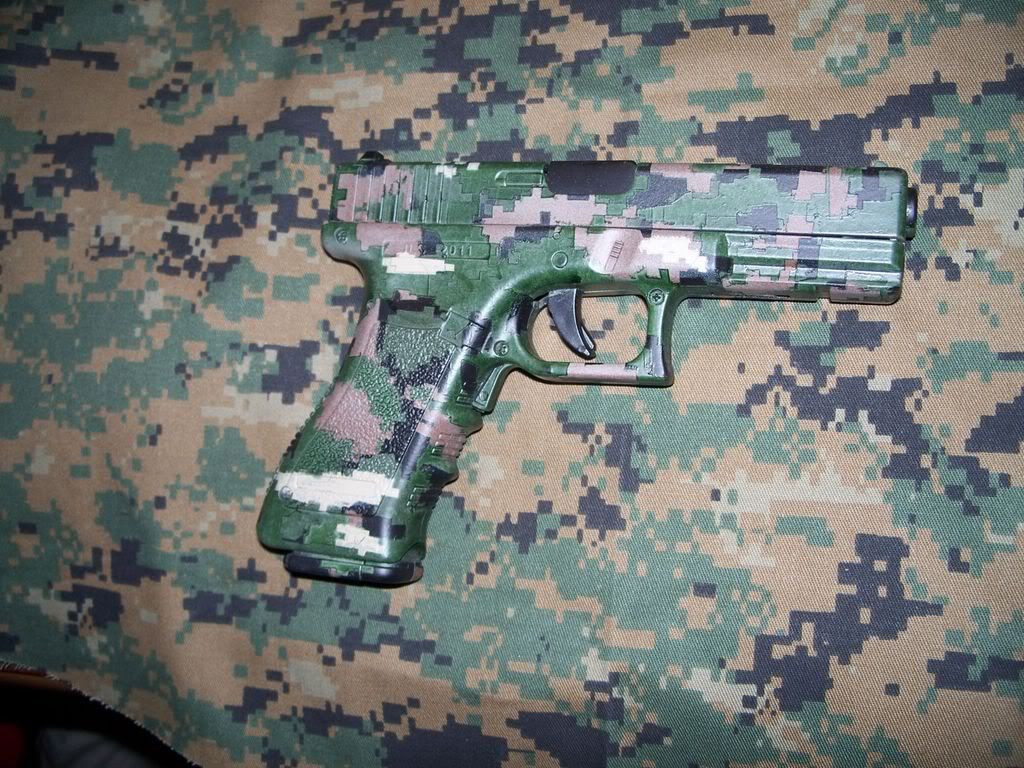 Any comments will be welcome.
Ugh that thing is ugly.