Rap 4 MP5 Ram5
Comes with everything pictured!
5 mags
~300-400 plastic casings
~400 .43 paintballs
~400-500 rubber training rounds
Orange and black muzzle brake
Squeegie
45gram CO2
Barrel bag
Instruction manual
Selling becuase I dont have a use for it. Havent used it in a game and it is in like new condition. $500 shipped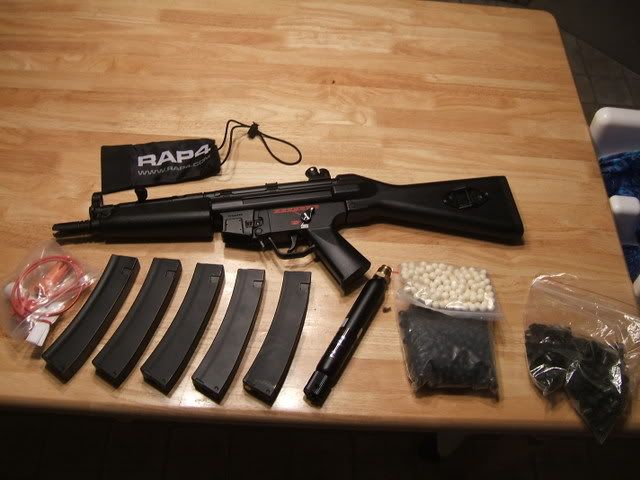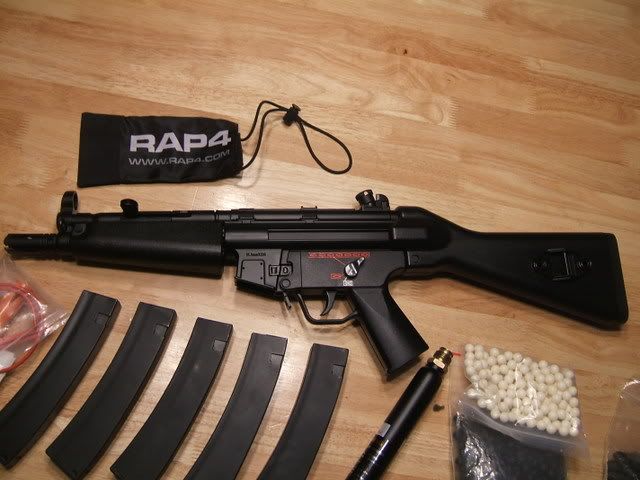 Originally a KP2SC with the following custom work: SOLD
PPS Houndstooth with Auto Trigger PP314 (I think and will confirm)
$350 shipped
Looks mint and comes with large delrin handle and PMI rubbers. Ported with wedgits.
This post has been edited by noxx55: 15 January 2009 - 01:36 AM