This is my secondary Primary marker, not to be confused with my Primary Secondary (tib 8) lol
My primarily used marker is my Phantom VSC. This is actually the only semi I use really, other than my Tib8.
T68 Generation 5 with the SIR kit. I also as of today have a flip up rear sight and don't have the raised rail anymore. Waiting on a grip-pod-like item as well.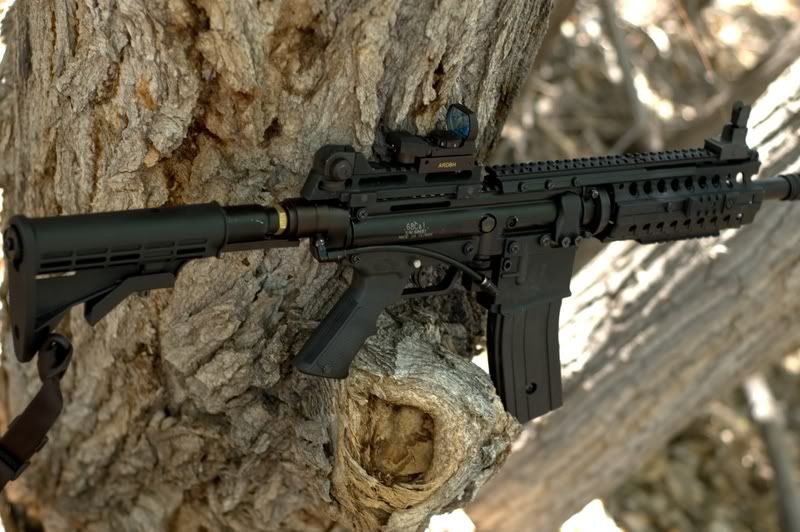 And I got bored waiting for a game, so I took this shot. It's one of a series I did. Nikon D70 with a 50mm f/1.8D prime. I have the remote in my right hand (off hand).
I think I'll eventually do a shoot with all of my markers... Although that'll be a lot of photos
This post has been edited by jtpaintball70: 04 May 2007 - 05:22 PM