--------------------------------------------------------------------------------
hey guys, I have my X7 up for sale, it is in great condition, i religiously take care of it, it has polished internals, stock power tube with new designz front bolt, thecht light rear bolt, rap4 spring kit, with green spring installed, full Lapco cyclone upgrades, cut ball detent, rounded feed-arm, egrip with tape mod, stock grip, killjoy industries metal trigger, cammando air-thru stock, Scenario arms G3 heavy mag, X36 foregrip with all rails, Lapco assalut barrel (14 inch) with the stock tip, i think its the M16 tip, stock hopper with foam lined inside and a spec ops digi camo hopper cover outside, holds about 180-190 rounds with almost no noise, and it would also come with tons of spare parts and tools, a hard case, trinity vertical grip/ bipod, a 20 oz. CO2 tank,large hard case, seen in pics, and even the original box for the X7 and the Air-Thru stock, I will post pics tonight, feal free to ask any questions, i need this gun sold!
ASKING $480 Plus shipping
I will take this for a trade:
SP1 with some mods/ ups
And I only accept PayPal and Cash for payment, and of course the trade items...
go hear to see more pics: www.x7og.net/paintball-buy-sell-trade/19735-tippmann-x-7-fs-tons-upgrades-some-mods.html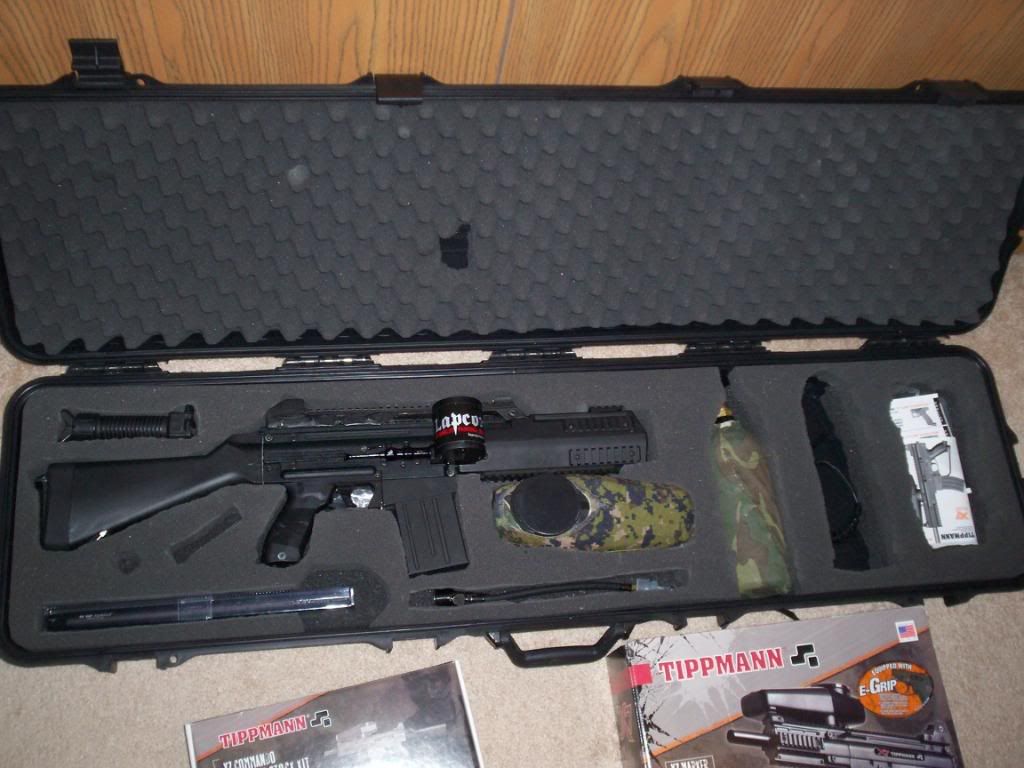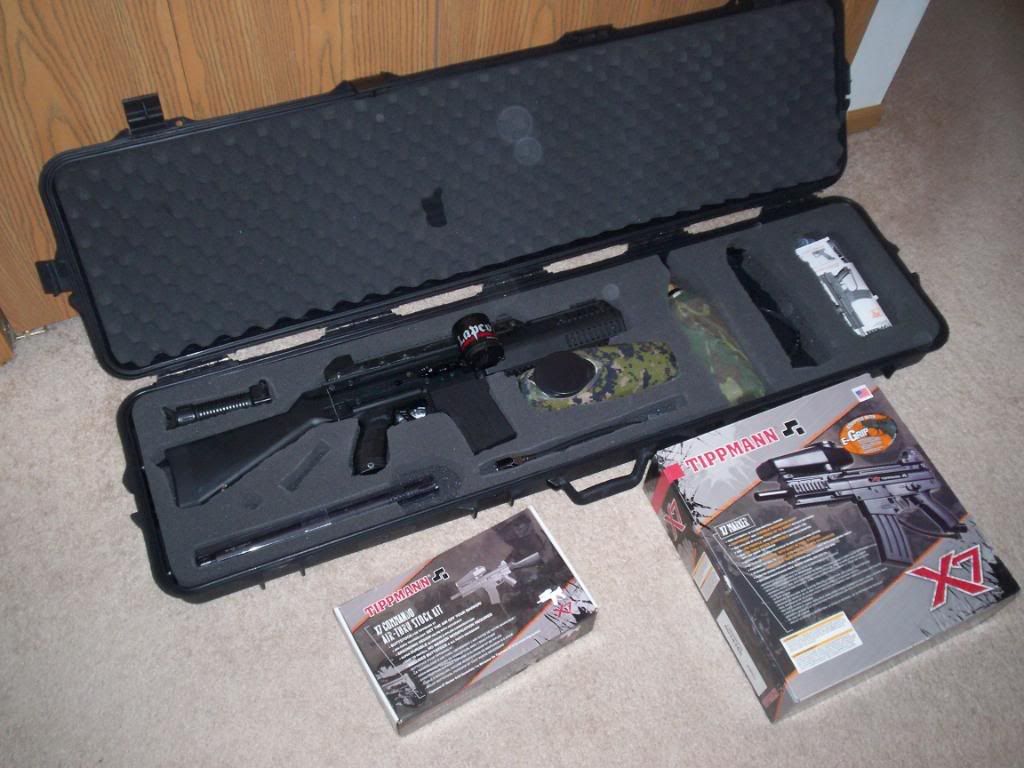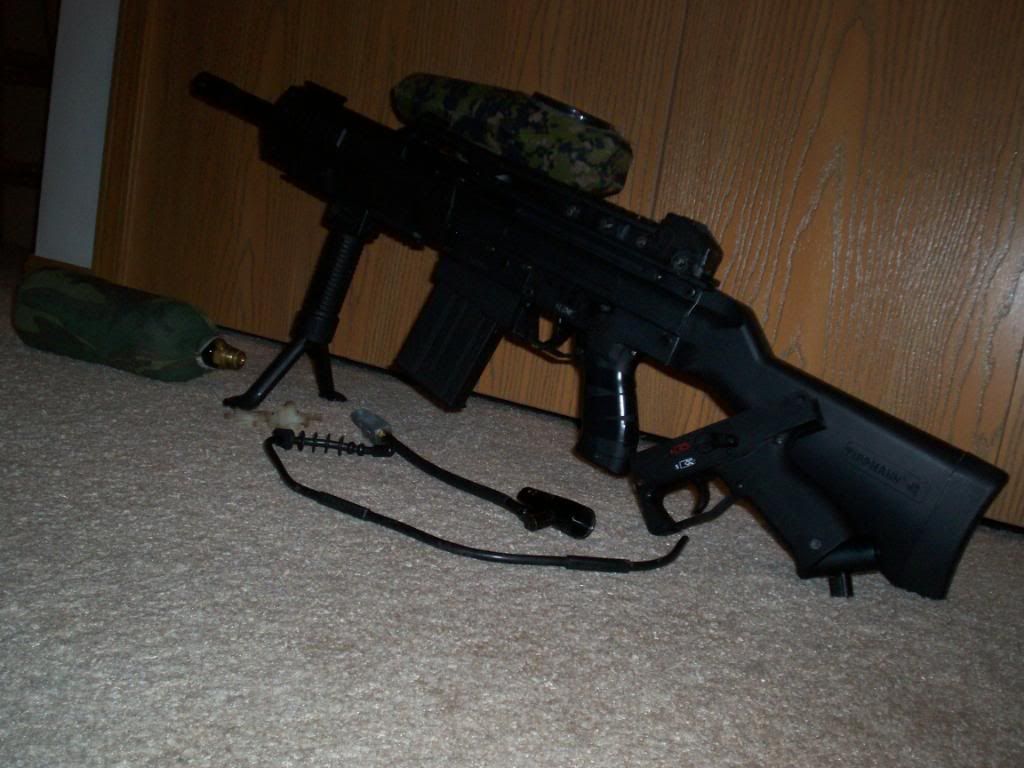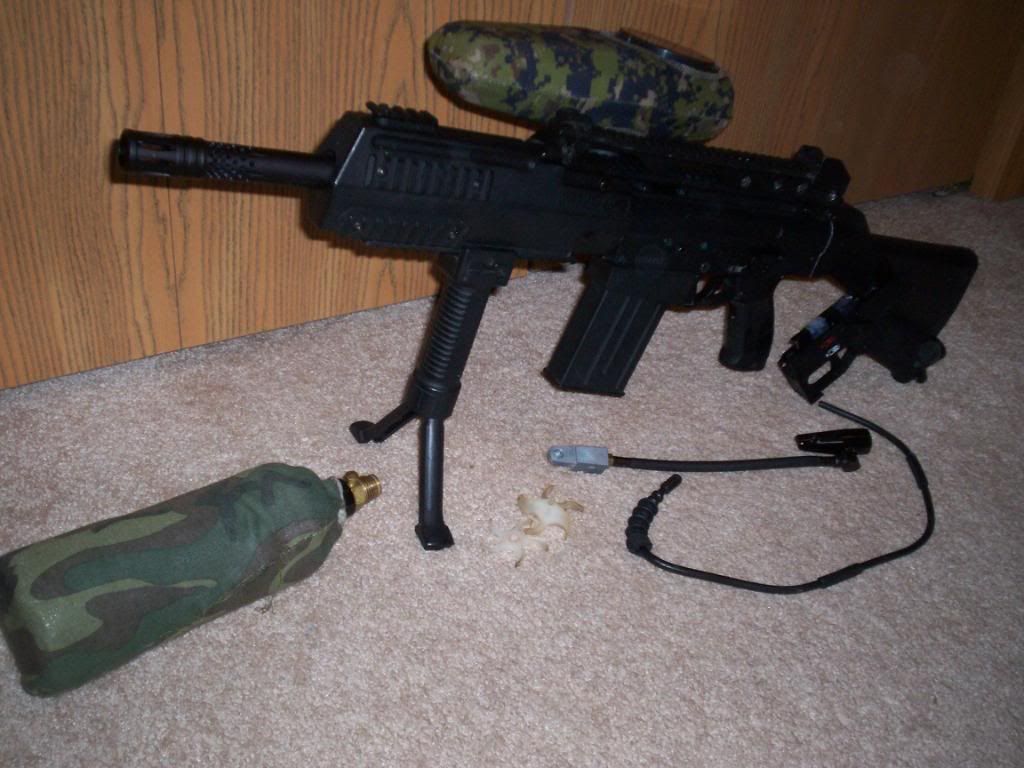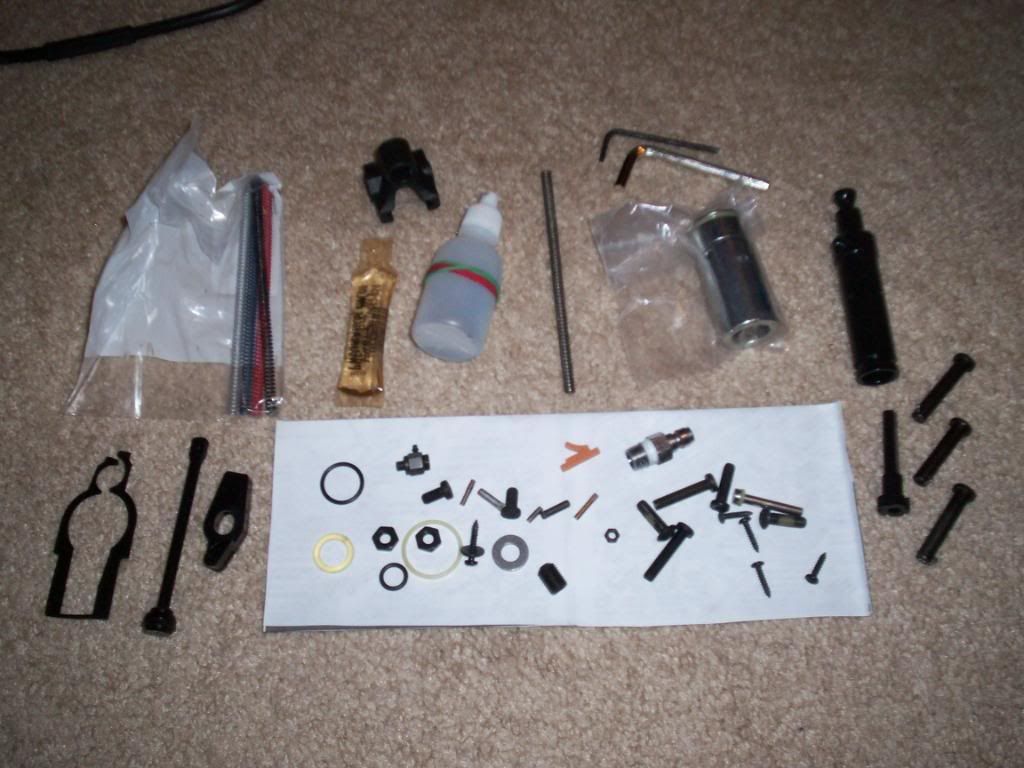 PBLeonidus
This post has been edited by pbleonidus: 18 October 2009 - 08:01 AM