Announcement from Killjoy Industries:
Quote
We made some improvements to our Adjustable Picatinny Rail and the APR 2 not only looks great, it functions great too!
We made the following improvements:
-Upgraded to a Larger, 3 Arm, Single Point Adjustment Knob.
-Tighter lock and Faster Adjustments.
-Laser Engraved Adjustment Markings for Maximum Visiblity.
-6 Degrees of Adjustability
In a nutshell, paintballs drop in their trajectory over a short distance due to lack of speed and gravity. Most sights, red dots, and scopes were not designed with paintballs in mind. So once a sight got dialed in (if it even got dialed in), it would only be good for one distance. That meant guessing at any other distances.
The APR was designed with constantly changing trajectories in mind. No matter what the distance is, you can easily adjust the rail so that your sight is always dialed in. Even people with an Apex can make use of this. Granted, paintballs aren't the most accurate projectiles (they are a ball, for gods sake) but the APR can help eliminate some of the guess work.
These work great in combination with first strike capable markers.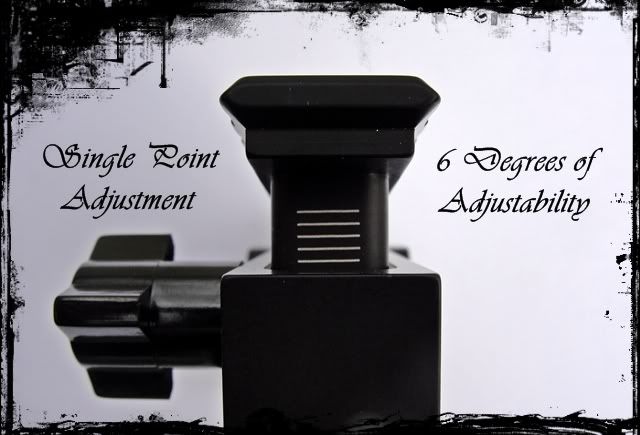 Here is a picture of it installed on my Phenom.