rules:
money orders only
i dont ship first
no flaming
you pay shipping unless otherwise stated
i will discrib how the clothing fits on me, so to start off i'm 5' 7'' 140lbs
TRADES: i will take: new cyclone upgrades(not lightning rod or squishy paddles) X36 foregrip, extra rails, action ghillie density upgrades, and other things, fell free to offer up.
list:
woodland BDU small, way small on me $4
Woodland winter jacket, water proof, hide away hood, tiny bit big on me but still fits $10
BDU pant small and medium, neither fit me $4 each (MEDIUMS ARE SOLD!!!!!!!!!!!)
Marine hat $4 shipped
ACU National gaurd boonie hat $5 shipped
National gaurd shirt (tan) large big on me $3 shipped
Red Smart Parts fighter pants, medium, little big on me $25 (never used in play)
JT cleats size 9 or 9.5, but they fit tightly, $18 (never used)
homeade ghillie suit( large BDU base layer) $23
equipment:
JT Nvader mask (left) $12
Scott stock goggles (middle) $8
trinity SAWT force mount $13 shipped
camo tapped 12 oz CO2 tank, hydro is good for a nother year or 2, if not 3, but might need a new burst disk $6
BDU left, Jacket right, marine hat top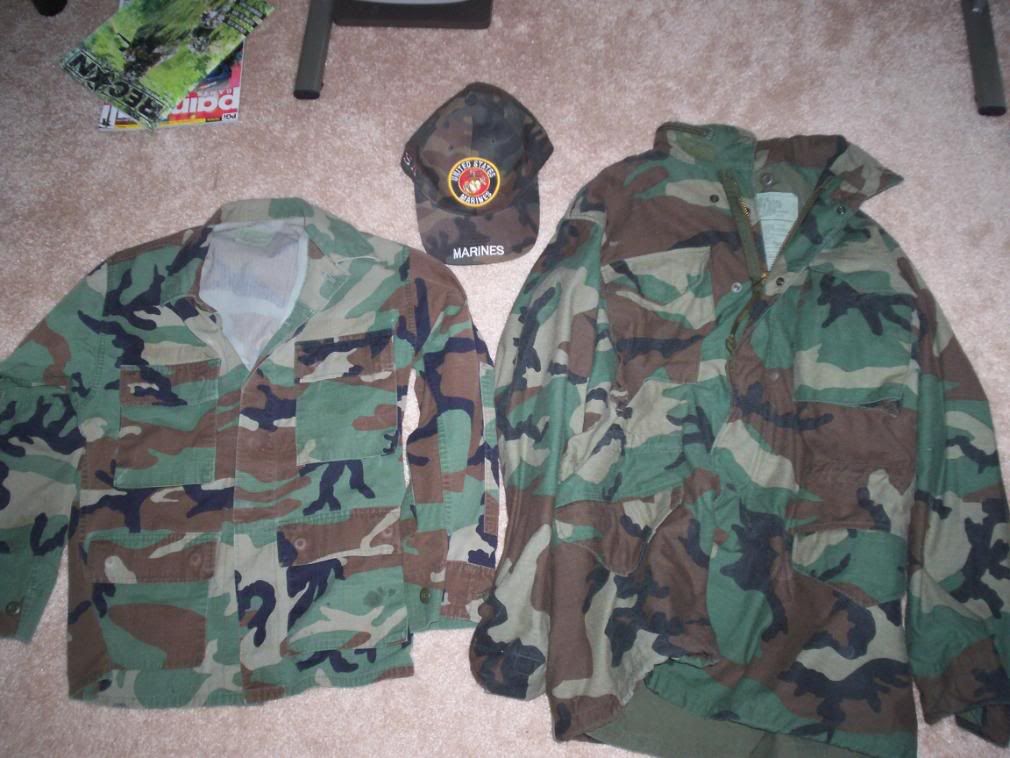 same, only its the back side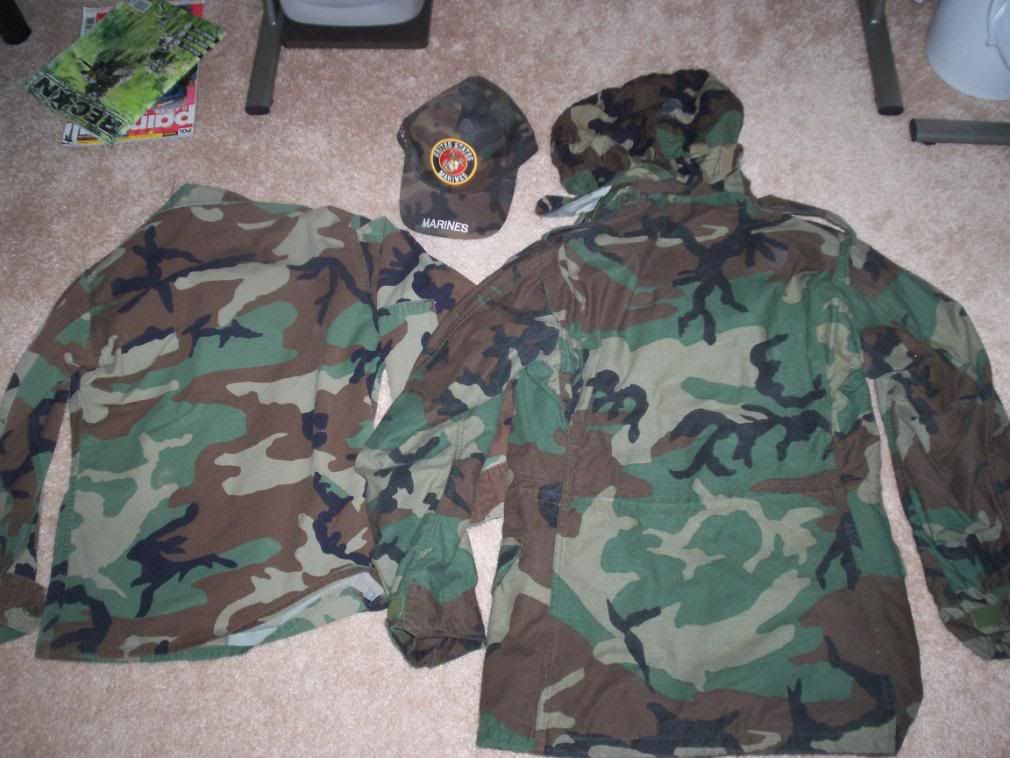 pants right, bonnie hat top left, shirt bottom left
same only back sides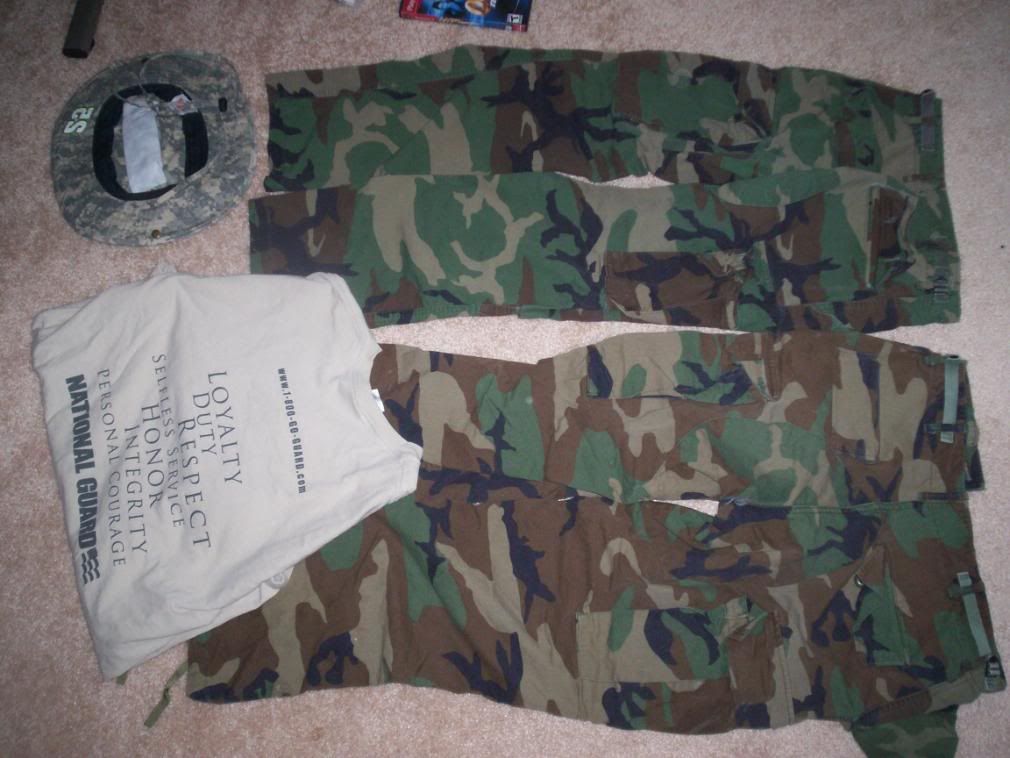 shirt front
shirt back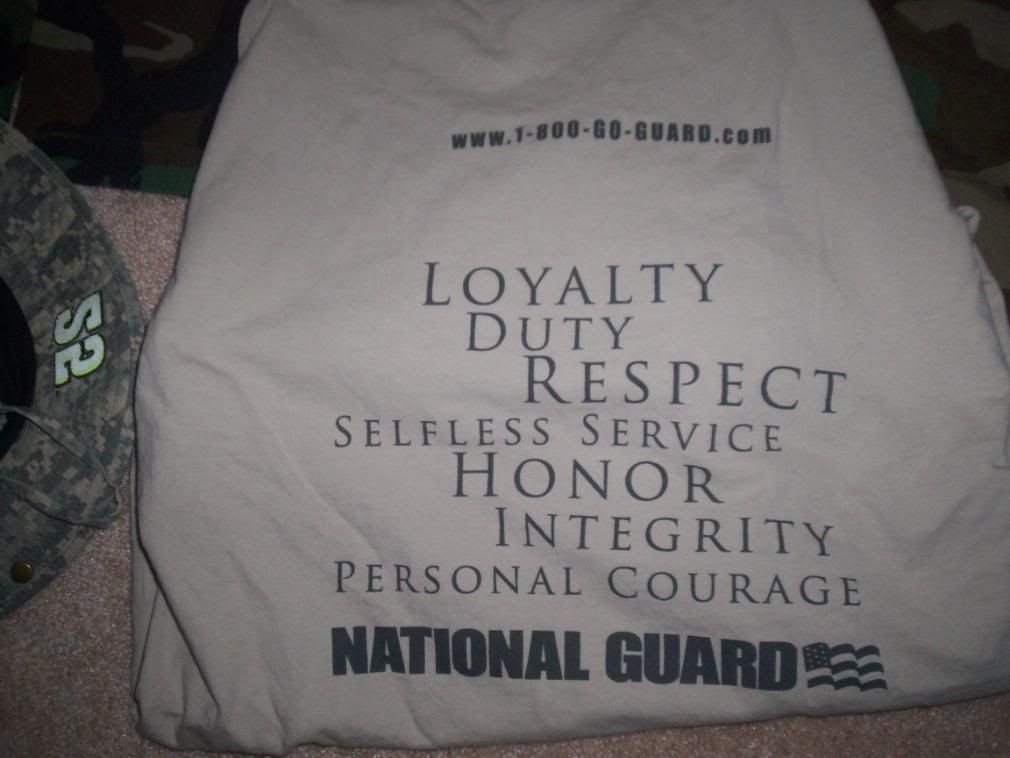 gear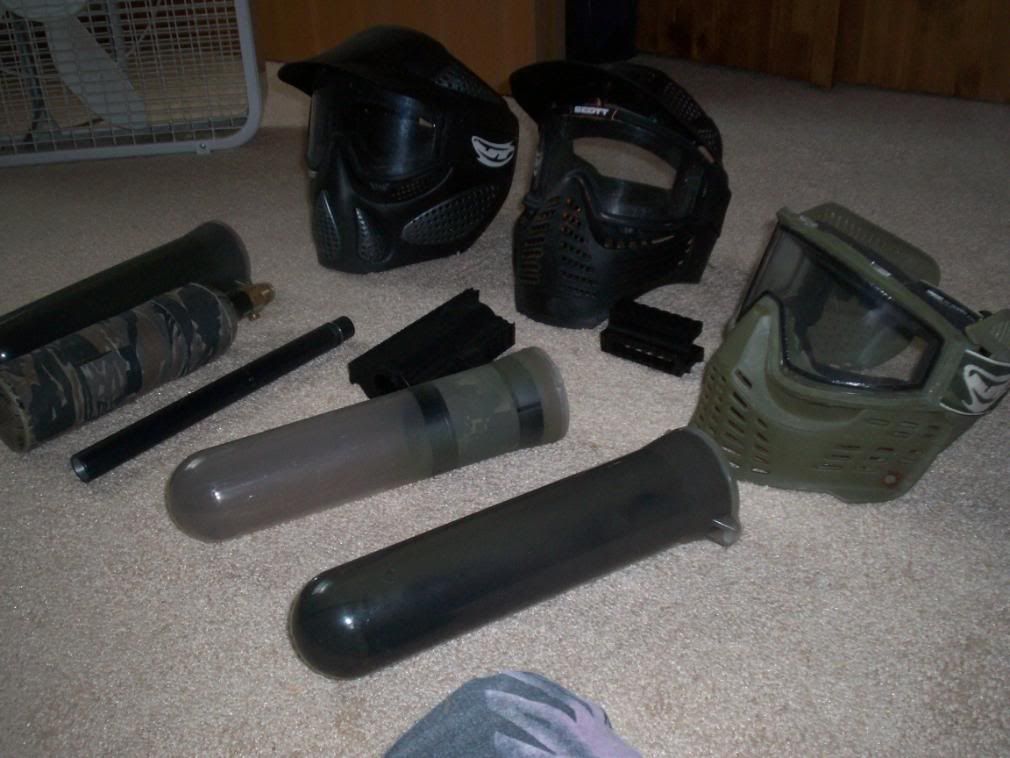 stock foregip and SWAT force mount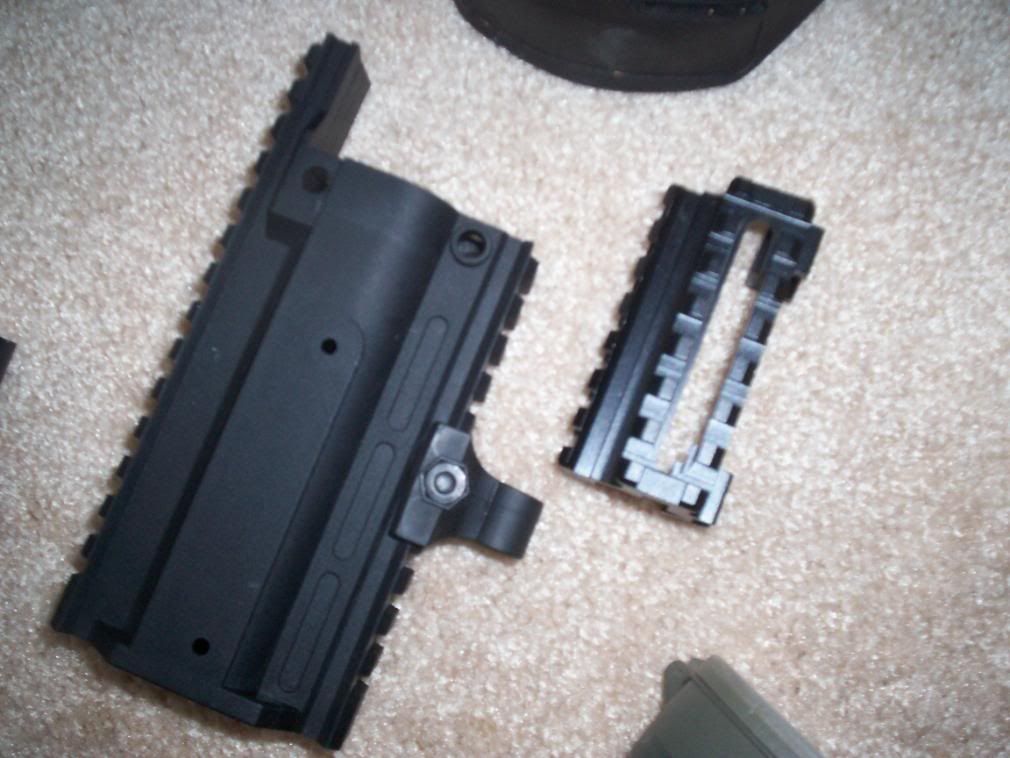 pants and cleats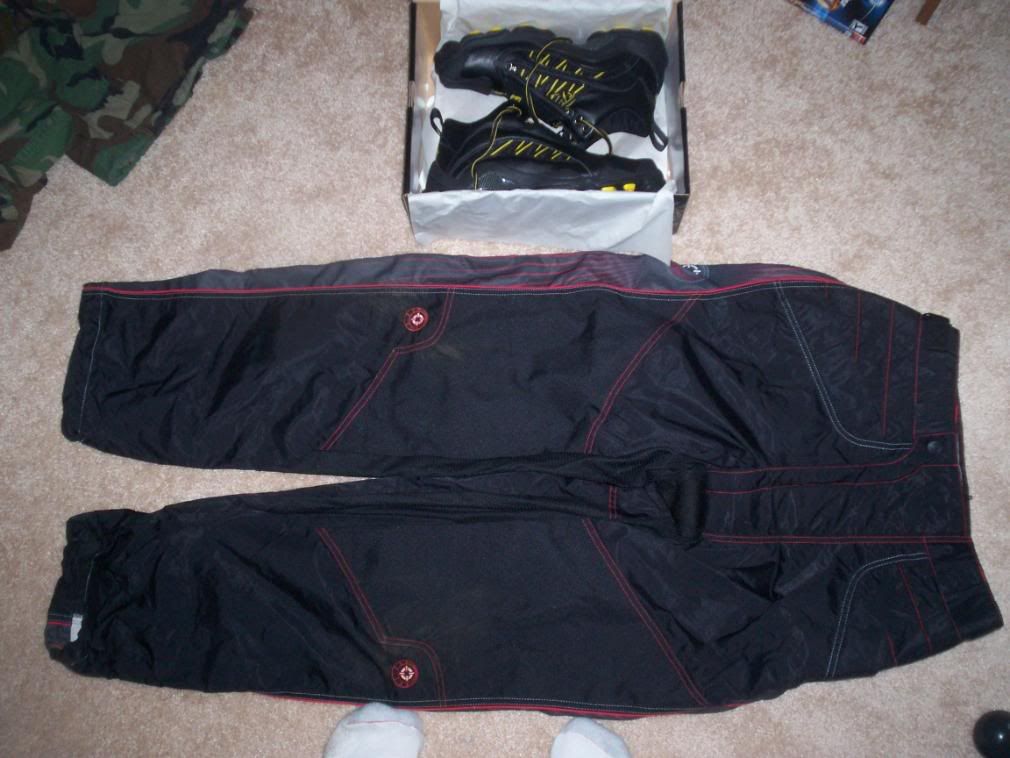 same only mack side
cleats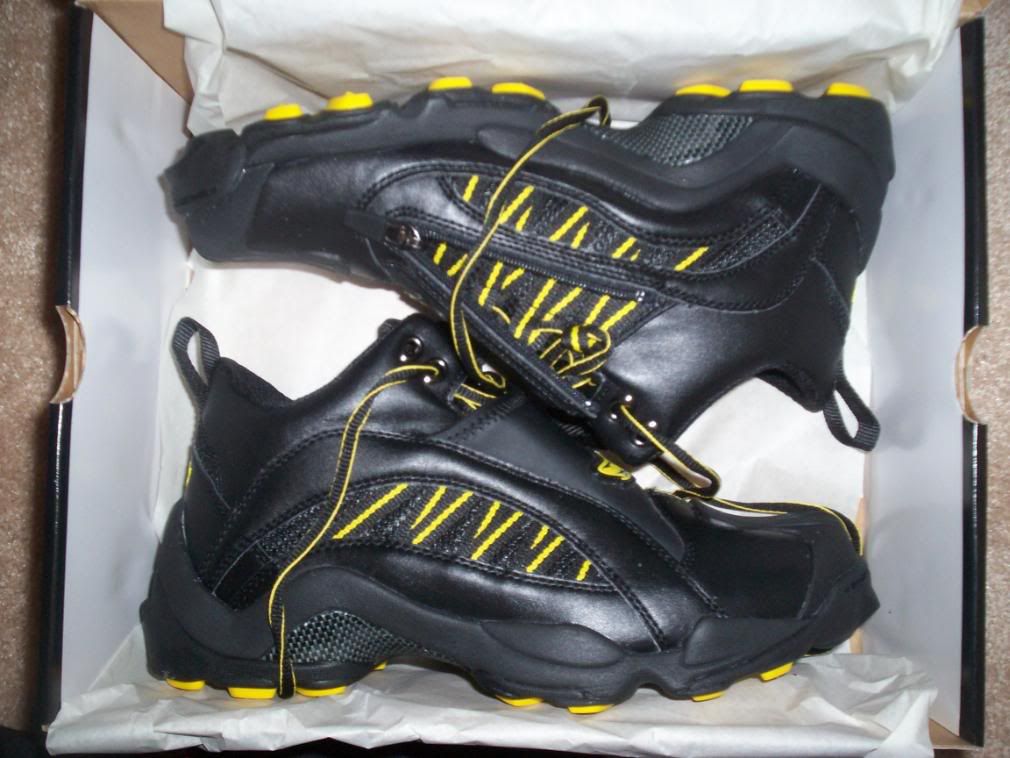 ghillie suit picks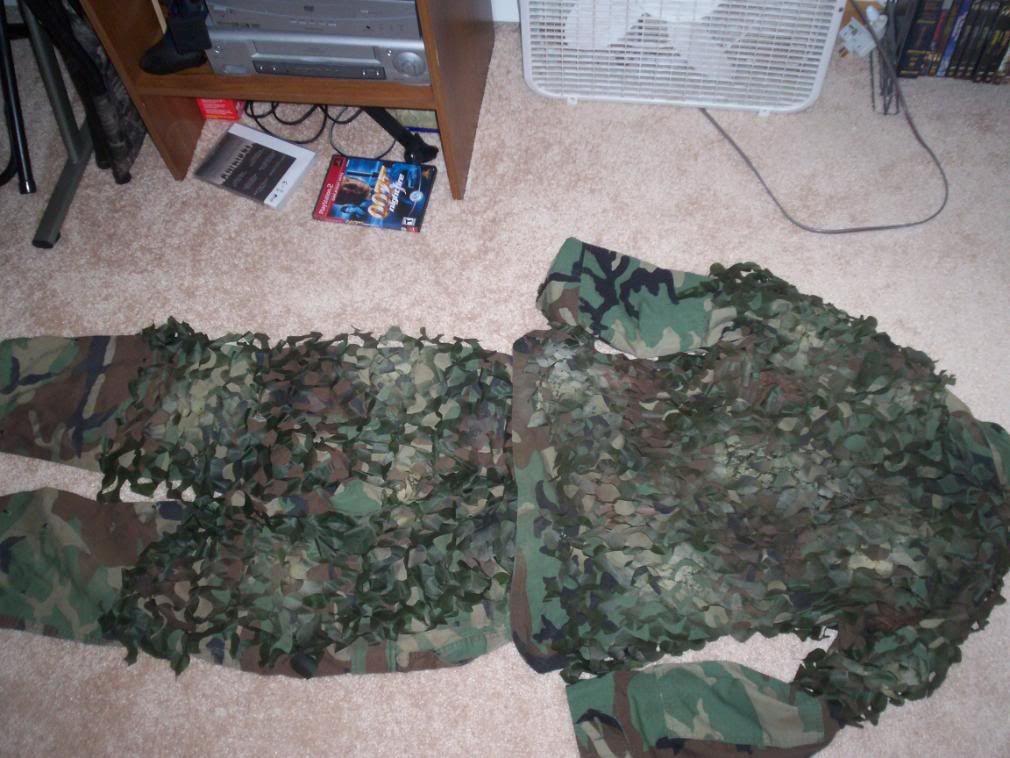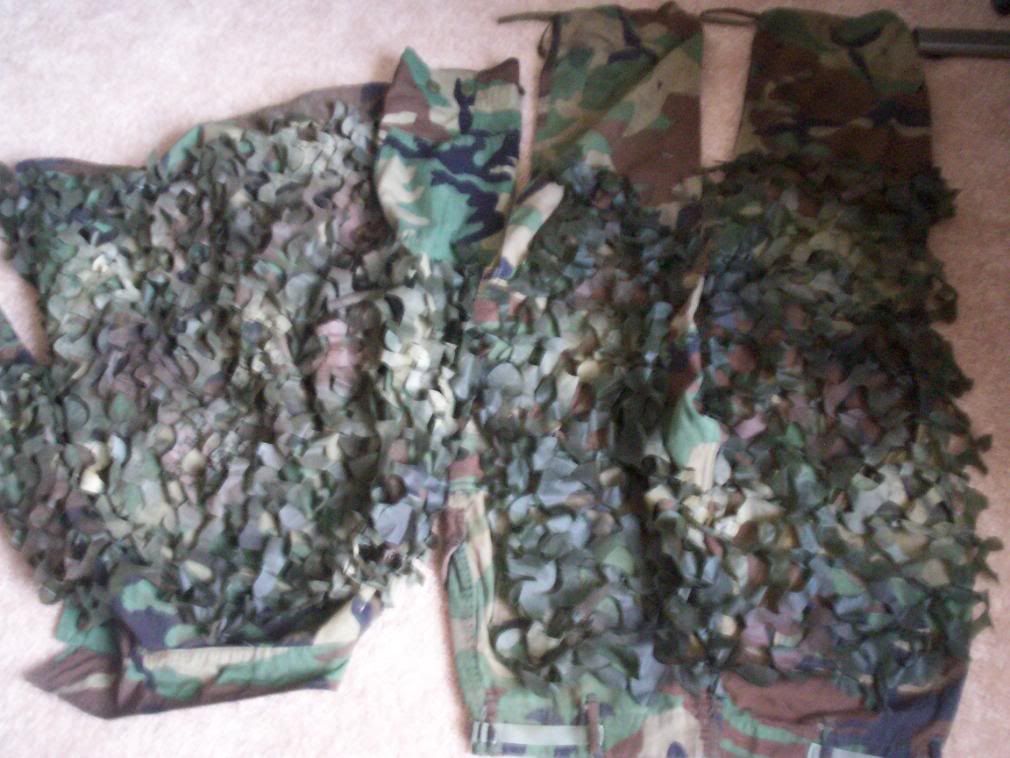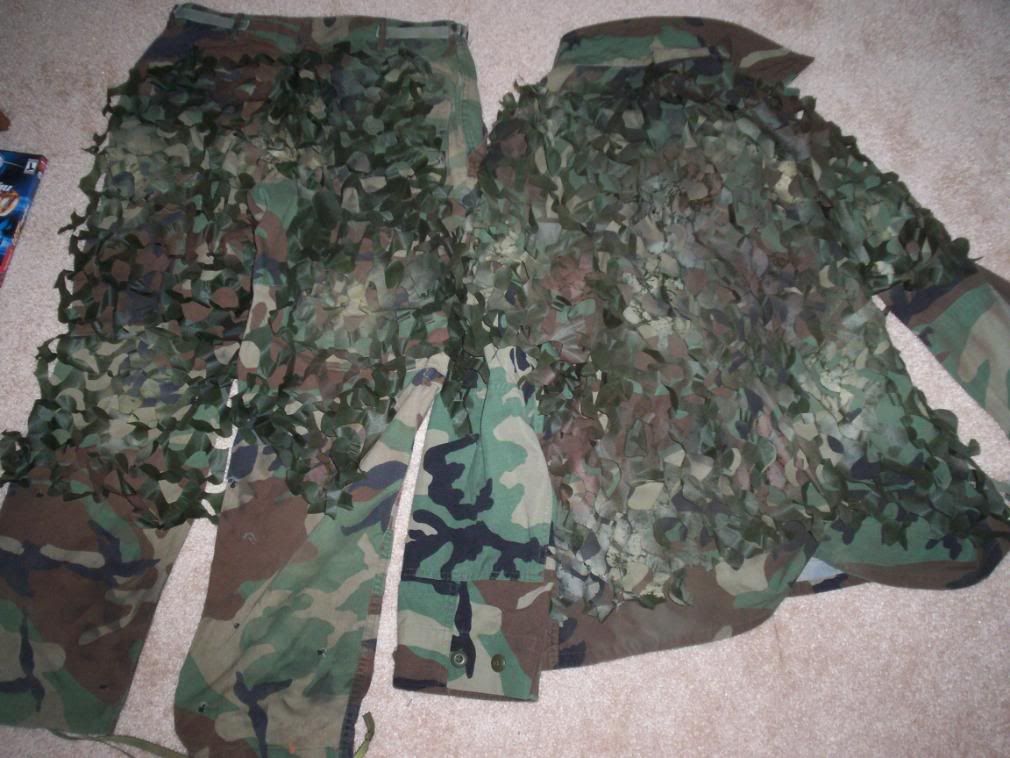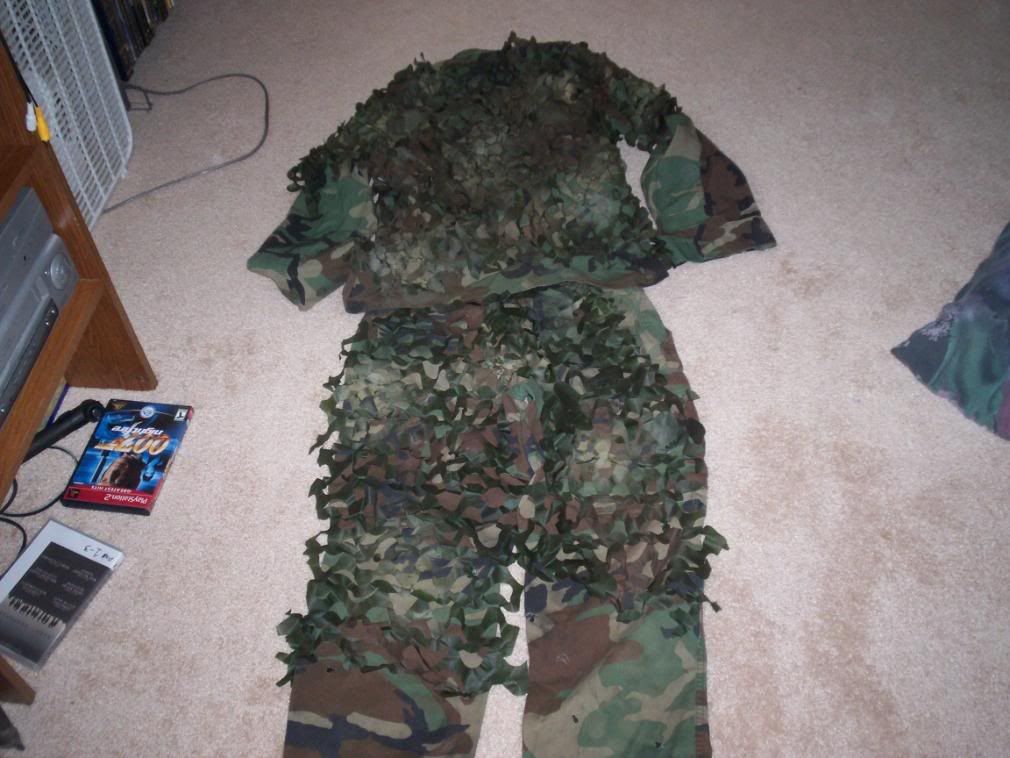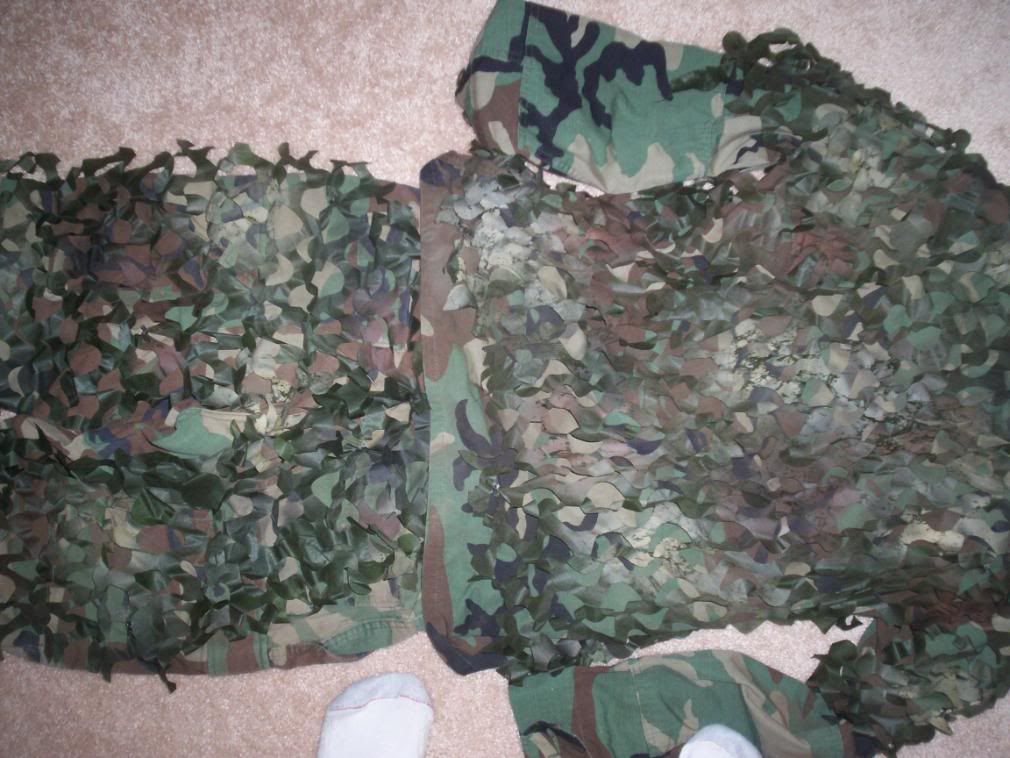 p.s. prices may be negotiable, and will accept trades, just offer up.
This post has been edited by pbleonidus: 17 November 2008 - 05:37 PM