! ! ! PENDING ON A5OG.NET ! ! !
Hey guys, in an effort to finish paying off my Tac-8, I'm putting up my Tippmann SL-68II for sale!
What you'll get:
Tippmann SL-68II Pump
Viewloader VL200 hopper
Unknown brand 50rd hopper
7oz Aluminum Alloy CO2 Tank
7oz Shoulder cap/stock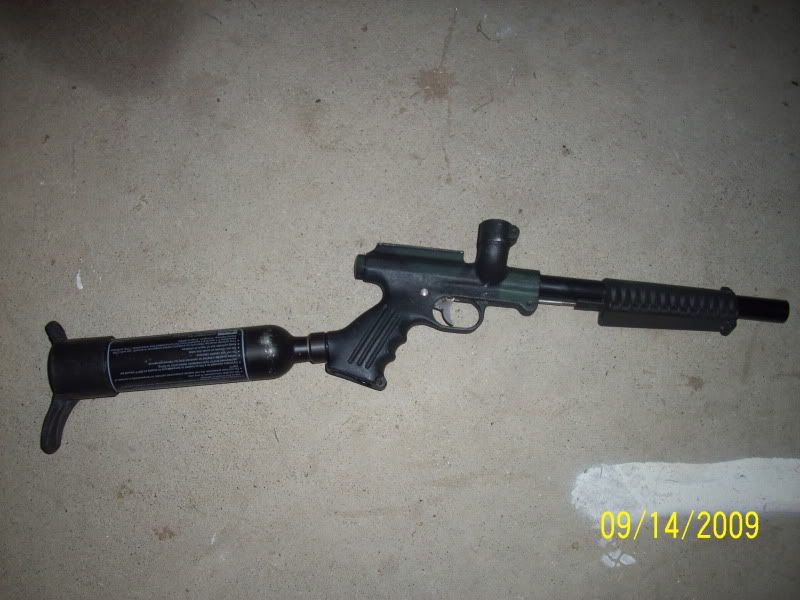 I've owned this marker for atleast a year and loved it. It's extremely consistant (you'll know where you're shot will hit before you even pull the trigger!) and reliable. Works great!
Whomever had it before me made an attempt at a camo paintjob. Believe it or not, it actually looks pretty good. There is no damage to this marker at all. It looks great.
I'm asking $80US SHIPPED and PP'd.
If you have any questions, drop me a PM. Post here and then PM me.
'Bomber
**edit** I'll include free shipping to the lower 48 only. If it sells outside of the lower 48, I'll pay $10 towards shipping. Buyer is responsable for remainder.
This post has been edited by MadBomber: 15 September 2009 - 02:03 PM