Want something different then a ion to get the taste of speedball? The SLG from proto is the perfect way to get a light, fast, sleek gun without blowing the bank on am expensive high end. I am selling mine, one of the older models of the SLG thats seen around 7-8 cases through it for 170$US OBO. I've made sure everything is leak free and I will air it up again before shipping to be certain. It has been cleaned after every game, has had the detents changed once and still comes with the box (a little beat up), manual, tools and lube. The feedneck has taken a bit of cosmetic damage and is missing an oring to fit my hopper but I think that the stock feedneck on the SLG is no good and will need to be replaced even if you buy it new. I can also include a tippmann case, and evil jersey/head band combo, stock etek barrel depending on the idea we work out. Any questions please ask and thanks for looking!
Rules:
I do have feedback on ebay (+1 I think) so I don't ship until I get full payment.
I'll pay paypal fees but I won't accept anything but paypal.
I will ship both U.S and Canada but it is in Ontario so if theres any problems at the border I'll do what I can but I will not pay charges or refund items
I'll insure the package
Understand there is a bit of cosmetic damage to the feedneck. It isn't broken beyond use but it is "as is".
Gear other then the gun will be a deal but will increase the price of the package.
I will not remove the details until you have the goods, I have had that done to me and its unfair to the buyer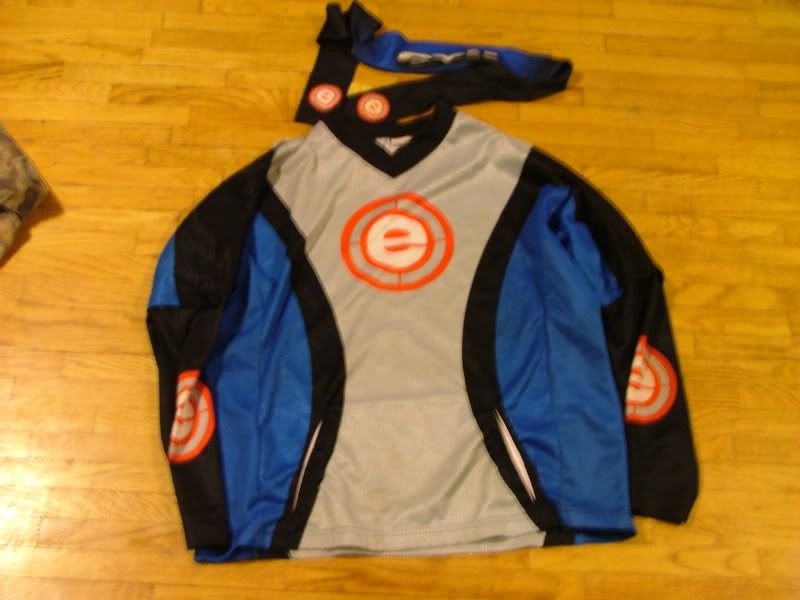 Edit: Spelling
This post has been edited by Buzz Killington: 21 December 2008 - 05:39 PM