Page 1 of 1
You cannot start a new topic

You cannot reply to this topic
Cheaters? Bugs?
Posted 14 September 2007 - 10:54 AM
---
Posted 14 September 2007 - 10:59 AM
Paintball Rocks: Yes, something is wrong. He's obviously lying/cheating, and I'm surprised it hasn't been caught yet.
C: No, he just bought a bunch of crap from the store.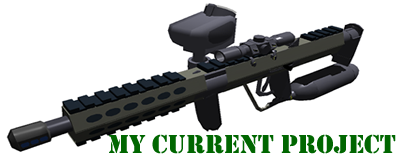 ---
Posted 14 September 2007 - 11:04 AM
Siesatia, on Sep 14 2007, 10:59 AM, said:
C: No, he just bought a bunch of crap from the store.
My bad... i ment Sabreeye
http://www.specialopspaintball.com/brigade...w.asp?id=117784
---
Posted 14 September 2007 - 12:00 PM
Yes, that one is also a fake, obviously cheating.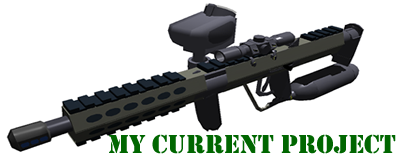 ---
Posted 15 September 2007 - 12:37 AM
Have you actually played with or against the person in question? Also if you look at the entries it looks like he logged in every single game he played on those dates. That is how some people log in their info. However the traditional method is to make one entry for each day of play.

If the system was set up so that each user could make only one entry for each day it would slow down people who log in their games like that. However they would just have an entry for everyday of the week instead of multiple entries per day. I would also assume that the cost of setting it up so that each user can only input one entry per day would out weigh the benefeits. Otherwise they would have changed it by now.

Personally I really don;t look at other peoples brigade page. I just keep mine up to date and that is about it. After all we are not responseable for making sure the content on someone else's page is legit.

---
Posted 26 July 2008 - 03:59 PM
traditional way? i think that is how it was meant to be logged...look at the co founder of special ops's page...he double day posted...i think that is how it was supposed to be...but they called it a day because most scenario games lasted just that...but you could fit five or six or even ten woodsball games into one day and log it....
http://www.specialopspaintball.com/brigade...iew.asp?id=1116
check the play log...on 10.30.2006 he logged the day one oklahoma d day game AND a pistols game...but he mostly plays sppl so alot of his play is logged one day at a time....and he is the co founder of spec ops...im pretty sure he sets the standard...i think the dispute just got settled here...
This post has been edited by Wrzesinski: 26 July 2008 - 04:01 PM
The signature in this location has been removed due to FORUM RULES VIOLATIONS. Please check this link :
FORUM SIGNATURE RULES AND REGS
and feel free to repost your signature according to the guidelines set by this forum.
Being too awesome :P
Who has the best
girlfriend
in the whole wide world? ME!
---
Posted 26 July 2008 - 04:39 PM
Brigade V2 is being worked on now. It should fix some bugs and make it more difficult for people to cheat the system. Special Ops DOES look at the persons Brigade page before shipping to determine if they do deserve the free items.

There is no definitive way to log your info but the forum accepted standard is to log a SINGLE day of play and to log certain multiple items as a kit/set. In other words DO NOT list "woodland digi left shoe. woodland digi right shoe. Freak barrel insert size .678. Freak barrel insert size .679. Freak barrel insert size .681. " It should be listed as "Woodland Digi shoes. Freak Barrel insert kit".

As for game play, again it should be a single day and your position selected should reflect the one you played as MOST of the time.

99% of the people here don't worry about rank. The ones that are focused tend to worry more about how things are logged and whether or not it's cheating.

Ultimately it's YOUR page to do with as you please. If you can log all the screws in your repair kit and feel good about it, power to you. How you present yourself on the page though will affect how we see you as a player. Failure to live up to your rank will not make things easy on you.

That is not dead which can eternal lie,
And with strange aeons even death may die.
---
Posted 20 August 2008 - 07:48 PM
I also think it should be a days worth of play however on the double day post it appears as if it 2 different fields/events so I think that would be fine. I found one the other day that was a Major and had a majority of entries that were backyard, friends yard, target practice, and almost all were 0/0 on kills and deaths. That is "Major" cheating.

Black ULE Automag

w/ .689 / .692 CP barrel, ULT, Lvl 10 kit, DOP drop w/ on/off, Black Apache Ricochet hopper, & 68/4500 Crossfire HPA tank

.
---
Share this topic:
Page 1 of 1
You cannot start a new topic

You cannot reply to this topic
---
1 User(s) are reading this topic

0 members, 1 guests, 0 anonymous users