Okay so I'm pretty desperate to get rid of the rest of my stuff, so prices have been slashed pretty low. Hopefully this is the last thread I have to make.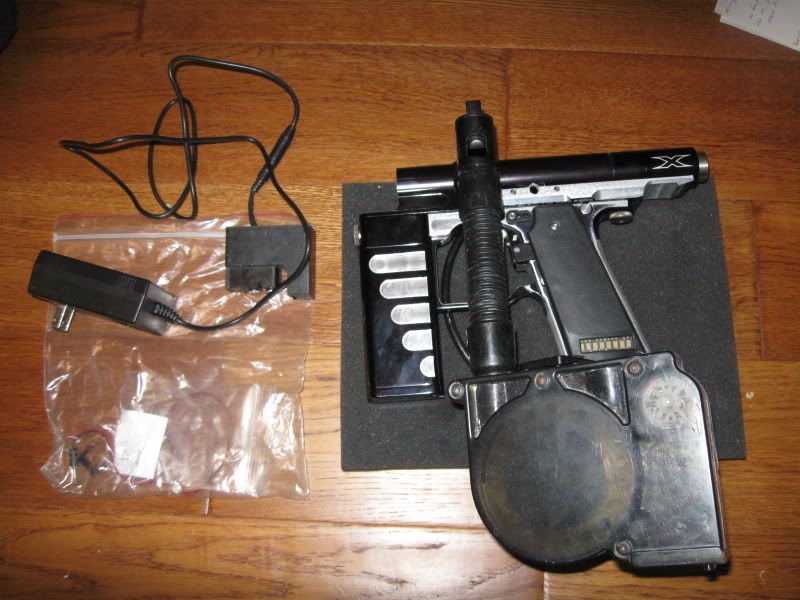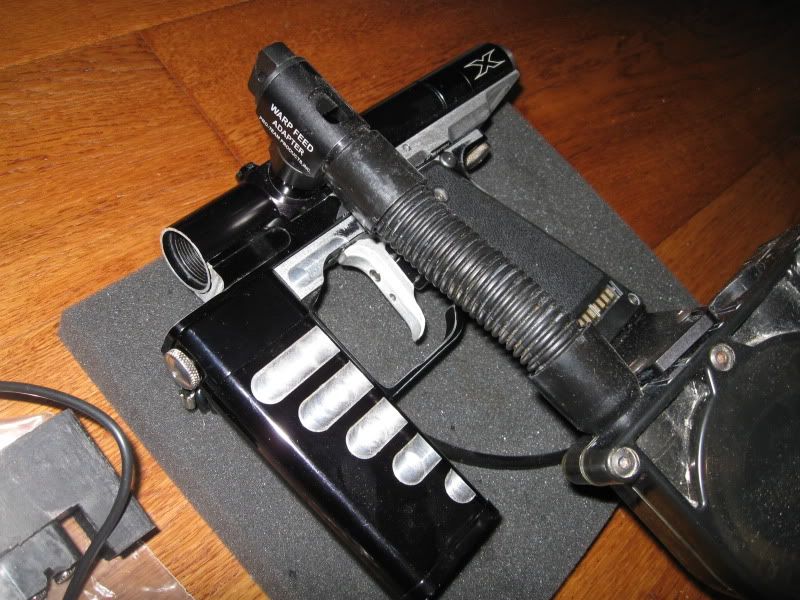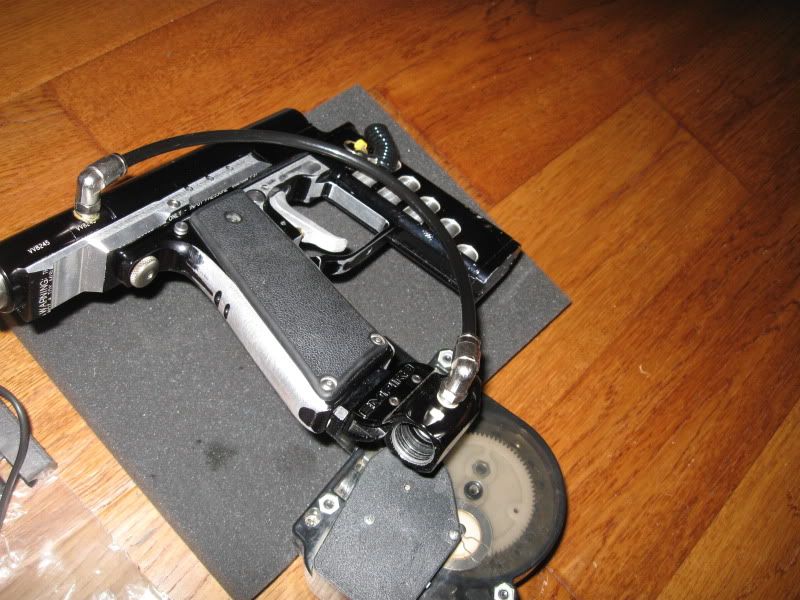 My Emag Project...As you can see it has had a TON done to it.
-ULE body, cut down
-ULE rail, milled inside and out
-X-valve/LVL 10
-ULE lowers, additional cosmetic milling
-Blade trigger
-X-Mod 1.8
-Mini drop and ASA
-1000mah battery, I also have a 650mah I will toss in, as well as a charger
-Warp, with interuptor cable, 12 volt mod
-Pro team elbow (have two of them actually, you get one unless you pay for both
)
-Luke's Selector switch
-Comes with 12" Proto
-Drilled it for eyes, break beam, which this guy has:
http://automags.org/...ber.php?u=21060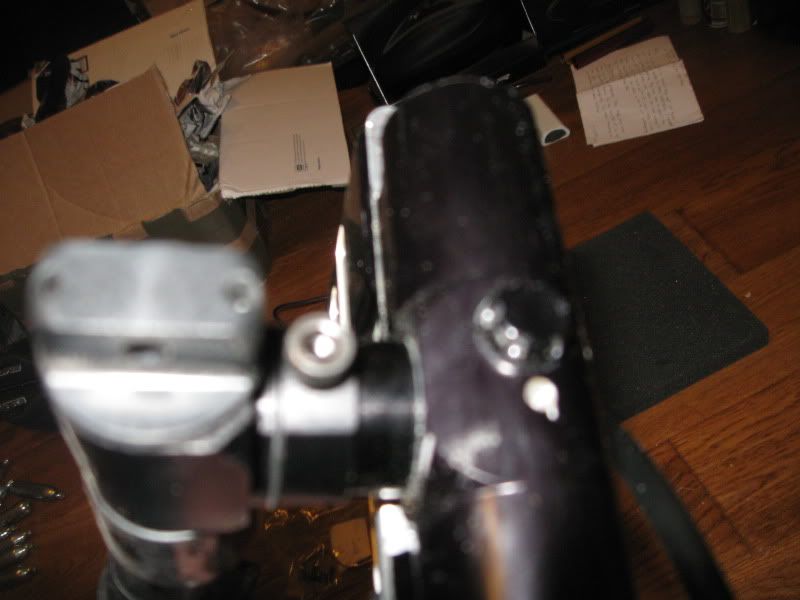 Basically everything you could conceivably mill on this gun, I milled. I loved it to death and wanted to make it the best marker it could possibly be. Even before I cut her up, she was an incredible gun. It needs to go to a loving owner now, someone who will use it, and hopefully finish her out.
$600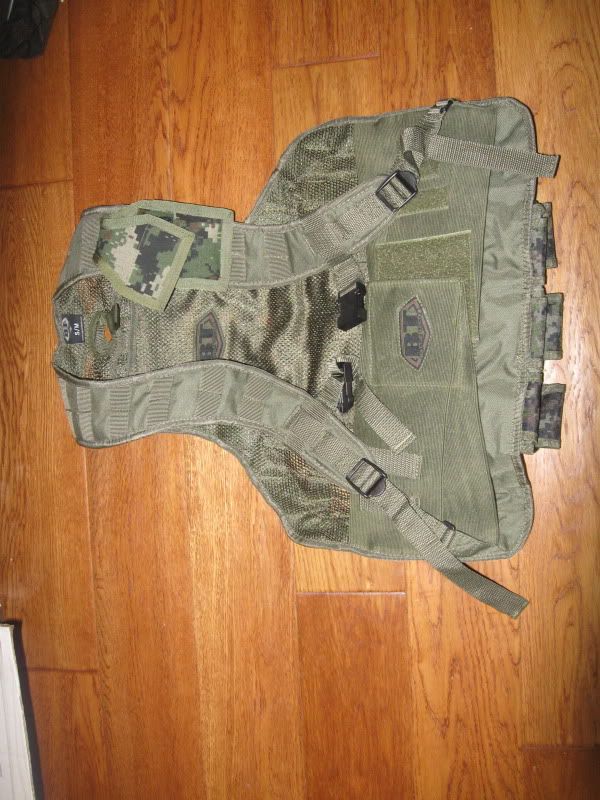 BT Vest/harness hybrid. GONE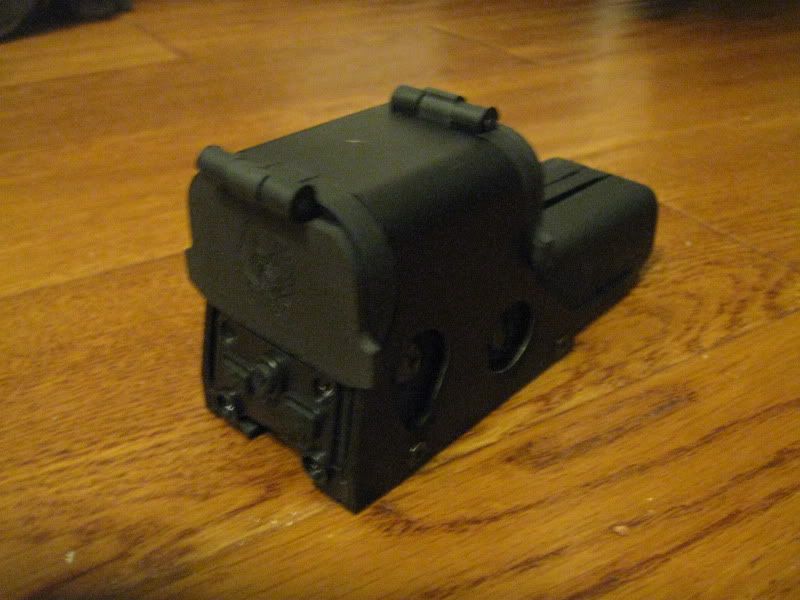 EOtech clone with flip up lens cover. Had it mounted on my AR-15 for a bit, then changed my optics setup. Decent sight, almost identical to a real EOtech. Has the big circle with small dot multi-color reticule. Runs off AAs. I would not recommend putting this on any REAL gun...It may drift out of zero, but it will be fine on a paintball marker.
$40.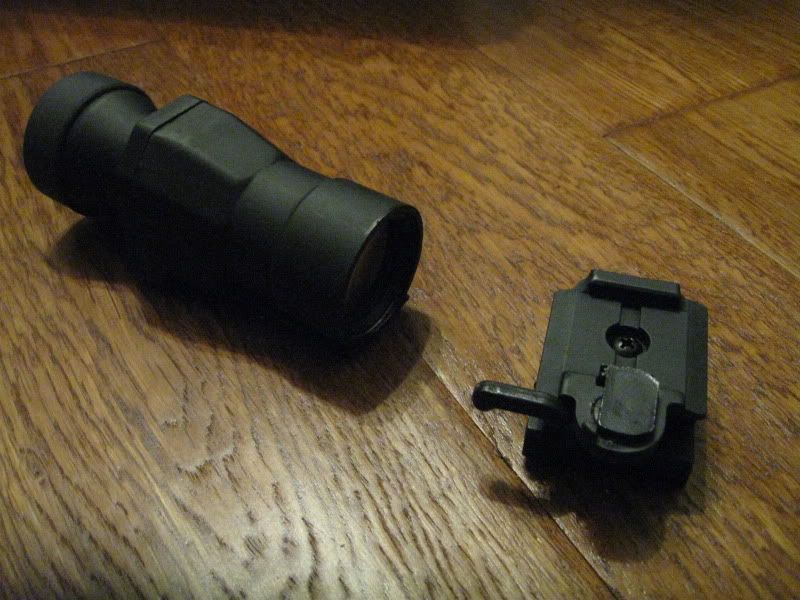 EOtech magnifier, 4X. On quick release flip to side mount. Never used it. Didn't have the rail space, but maybe one of you does.
$70.
NXe Pack. 3+2+2. Good condition, a little dirty.
$15.
I can take the patches off if you want, they're just safety pinned.
Thanks for looking, and make sure you follow the rules or I will shoot you...Politely.
-I will not, under ANY circumstances ship first. NONE. So don't ask. I have feedback here:
http://forum.specialopspaintball.com/index...showtopic=68604
Also have some on AO and MCB. I'll even give you my cell# if you feel more comfortable that way.
-I take Paypal or MOs.
-NO TRADES. I'm quitting, remember? Unless you have some sweet knives, camping gear, firearm related stuff (we will negotiate this via email rather than on the forum, don't know how the staff would feel about us trading guns), or a cool kayak then I'm not interested.
-Post and PM me
-Prices do not include shippin', but...
-
...All prices are negotiable, all I ask is that you PM me with any offers below what I have listed.
-Just be mature don't spam my thread, etc.
This post has been edited by Texas Trigger: 24 June 2010 - 07:11 PM