****SOLD SOLD SOLD SOLD****
For sale I have my ICP B5 Bullpup. Details are as follows:
Marker: ICP B5 Bullpup
Condition: Excellent (9.8/10)
Color: OD/Black
Upgrades: aftermarket bolt and powertube, APE Board, and a fully upgraded cyclone feed by NDZ
Known Problems: None - This marker might as well be brand new.
Asking Price: 425$ USD, Shipped and PP'd (I will only ship domestically and use PP)
Shipping Options: UPS or USPS
Trades of interest: None Currently (I will not accept any trades PERIOD - please do not ask)
Location of item: Eugene, Oregon USA
What is Included: Marker with the bullpup body kit and a 40rd tac-cap, Bullpup instruction manual from ICP (roll of duct tape used to prop marker up is not included)
I just finished building this marker about a month ago. After running about 500rds through it, I've decided it just isn't for me and I'm going back to my Phenom as a main marker. There is absolutely nothing wrong with this marker, and all the parts in it are brand new. As stated above, I will cover shipping as well as PayPal fees. I feel that as the seller, that should be my responsibility anyway. I'm not looking to trade at all (paintball or not). If you're interested or have any questions please post here AND PM me. I can't seem to get it to upload my pics, so here are some links. I'll try to add the pics to the posting again later.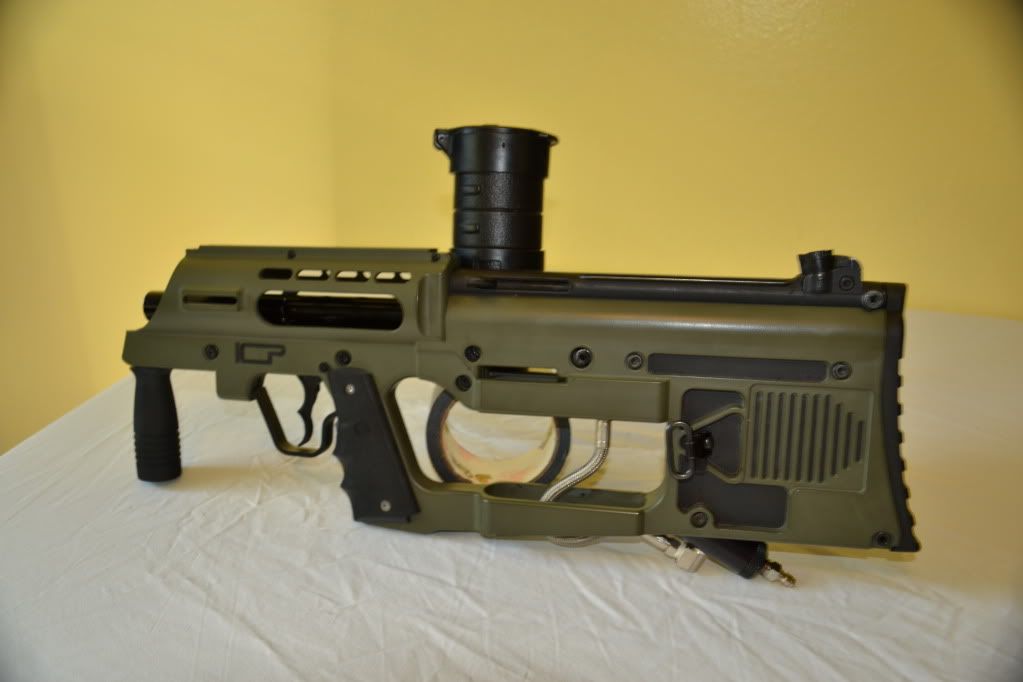 Thanks for looking!
This post has been edited by The Disco Sniper: 10 July 2011 - 11:55 AM