Twistedpsyche, on Jul 25 2007, 01:04 PM, said:
ninja monkey, on Jul 24 2007, 12:15 PM, said:
that is way sick twisted..... i found what i want to trade your for my stock...lol
Yeah, thanks. I love it!! I've had it since 1998 and I lifted it about 5 years ago. It's gonna be tough for me to part with. As it is I only have 4sale signs on it, I have not listed it anywhere yet. Yeah, it will be a very sad day.
i bet its in your drive way to...lol... the best spot to make sure it wont sell.... i know your plans and i did the same thing...lol
A-5 slim, on Jul 26 2007, 02:28 PM, said:
well ill post up too
engine- pontiac 400 big block
trans- turbo 400
t-case- dana 300
axles- locked 44's front and rear
tires- 35in swampers
this pic is when the 35 in bfgs were on it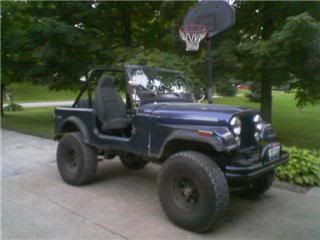 sexy!!! what year, looks older