This weekend I plyed at my favorite woodsball field around here, using my favorite gun (phantom), and I had been looking foward to this day for weeks, it would be my first time to this field in almost a year.
day starts off great, not doing as well as I expected, but I wasn't used to having to account for wind. I play a few games and we play a few rounds of "take the fort"
well, in this game, the fort is in the middle of the field, the attackers start at one point, but have a decent run almost all the way around.
The ref starts the game and I just run full out making it almost to the opposite side, I was in a key position to get the people in the fort.
Just as I get to the spool i'm going to use as my first bunker i start to slow down and go into a slide (on purpose) just a regular baseball slide on some leaves so it was fairly easy. As I was sliding, I suddenly hit a dirt patch and my foot caught the ground, and still pointing foward, turned 90* to the outside. I thought I broke my ankle, when In fact I just injured it, but the force of my ankle whippin to the side actually broke a bone in my leg
Of the two in the lower leg, it was the non-loadbearing one, luckily for me. i finally got the x-rays back and as you all know, bones are shaped like this ======3 from the spot where the straight part and the round part come together, it is broken about 60* up my leg from that point
my weekend sucked, atleast I can spend plenty of time talking in the chat
I'll get the x-rays up ASAP
remember, always be careful when sliding
ok, no x-rays available yet, but i finally have pictures, this is from today, just over a month after it was broken
surgery scar
tissue damage- in the first one, the red spots are from my cast thingy, it's the bruised looking spot on the right side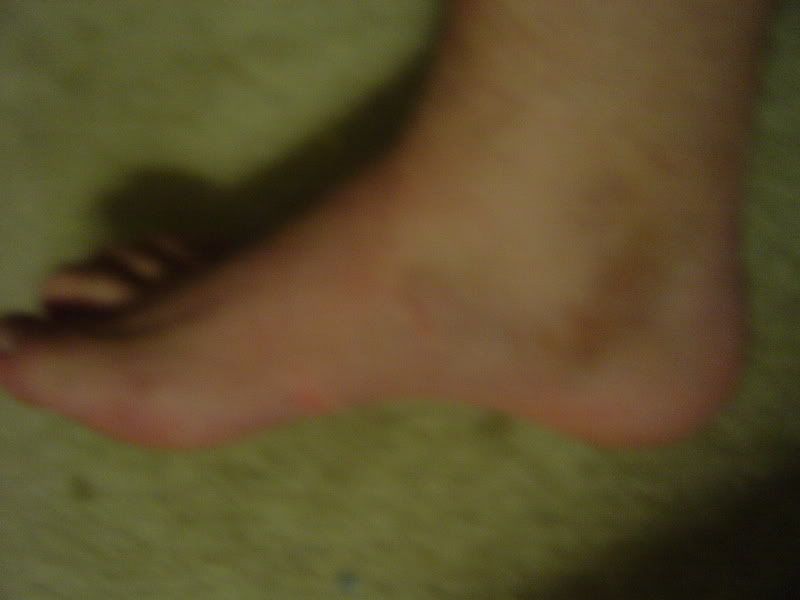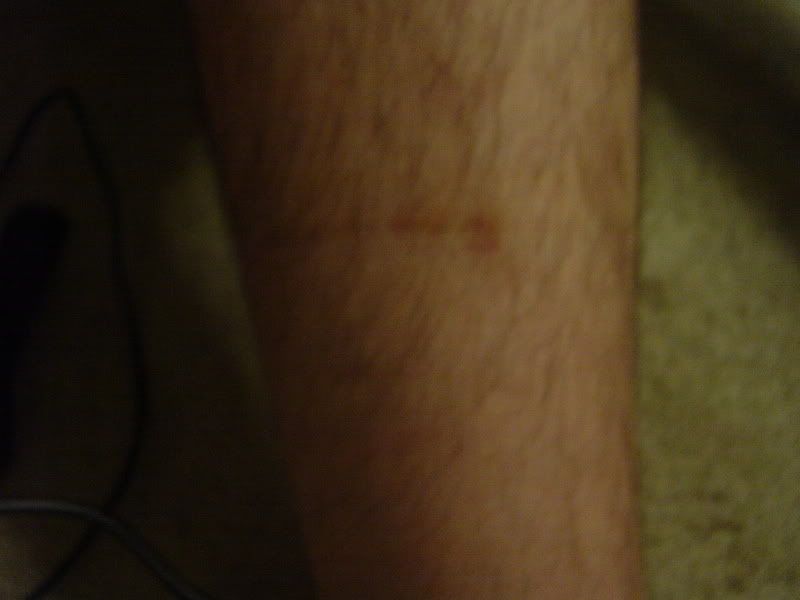 compare (i broke my right foot)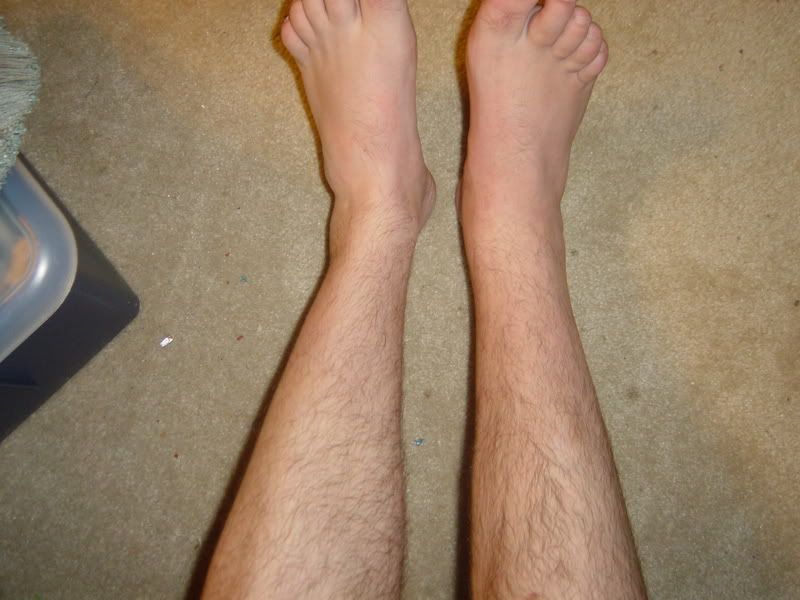 This post has been edited by Not_You: 29 December 2007 - 06:31 PM