hey all, i know i have not been on in a while, but i need to get rid of some of my gun collection. i have procrastinated this long enough, as much as i love this cocker, i love not owing my school more.
first up: nice shiny trilly sport....has an occasional small leak out the barrel, happens rarely for me. probably just needs a tune, i can dig up a vid on youtube if one needs assistance. sp progressive barrel, shoots awesome. can add tank and hopper upon request. $65 plus s.h. SOLD SOLD SOLD SOLD SOLD SOLD SOLD FOR GOLD SOLD SOLD SOLD MOLD SOLD SOLD SOLD SOLD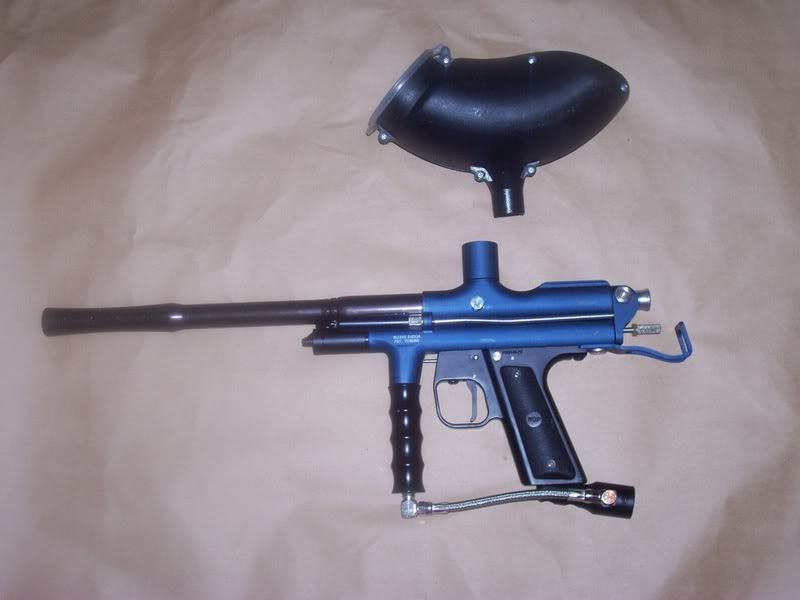 next, tippmann 98c with x-chamber. custom paint, looks sharp. has a couple chips in it from me being an idiot and dropping it. [whenever i play without a sling, i drop it. im pretty much a klutz] $110 plus s.h.
[note: the x chamber that comes with it is the tippy brand one, not the aci pictured. that one went on my main gun
]
also, i have a small 47/3000 steelie, $199.99 plus taxes and rush delivery costs, or $20 with a gun. needs hydro and fill nipple o-ring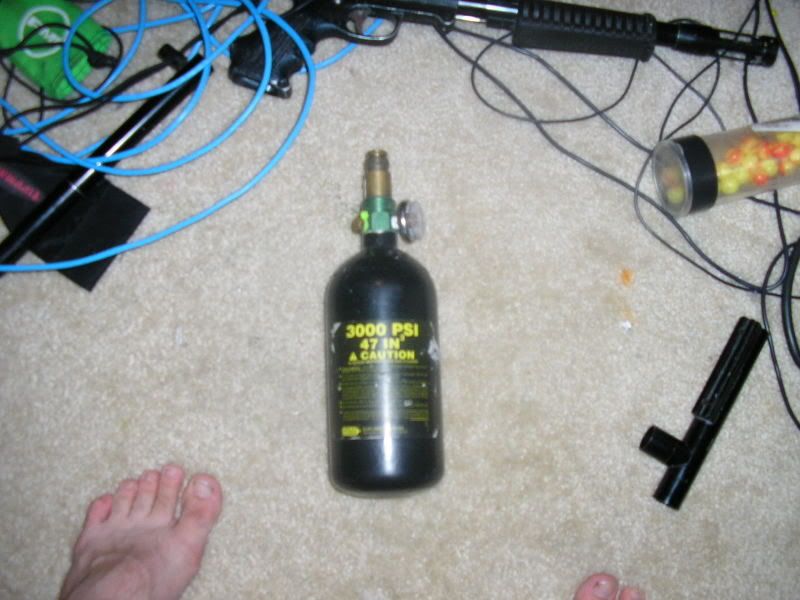 RULES:
if you are going to offer me anything other than what i have posted, pm me.
if you are interested in something, pm me. i wont check back often.
please bump this, im an idiot and will forget to bump. you could be my hero.
dont eat the yellow snow.
-THE MENACE
This post has been edited by THE MENACE: 26 September 2008 - 09:08 PM