Follow and read about the entire project here:
http://forum.special...=0#entry2534861
Final assembly:
Here she is all assembled,not leaking and functioning as if it were new from the factory.
First off I would like to thank John (DUCE on MCB),for giving me the HONOR and allowing me to put SPC Jimenez's name on this Gun Project.
Thank You to Eric (Paintballer187 on MCB) for doing the great job of Lazer Engraving on the regulator and for the quick turn around.
This was a special project for me. This is something I have always Believed in. It is something I have always held
Dear in my Heart
.
This Country and it's People should never forget those who have not returned home,Who are/were missing but are now home, Killed in Action and those who will never return.
Even though I never knew them,they are still my
Brothers
. They will always be family and will always be in my prayers till I die. I'm not sure what sadness many feel, but the sadness I feel is heavy in my Heart. These individuals have been and given the Ultimate Sacrifice for this Country and for other Countries.
When they were called, they went with little complaint if any. Fought for the Freedom of others and helped to keep the enemy from shores. They were Fathers,Sons,Husbands, and Lovers to many. Many will never feel that touch again. So when you hug you Children, Spouse and Family, remember you are able to do that because of those who can't.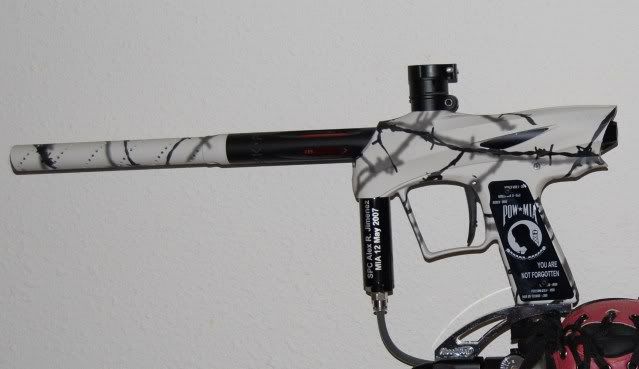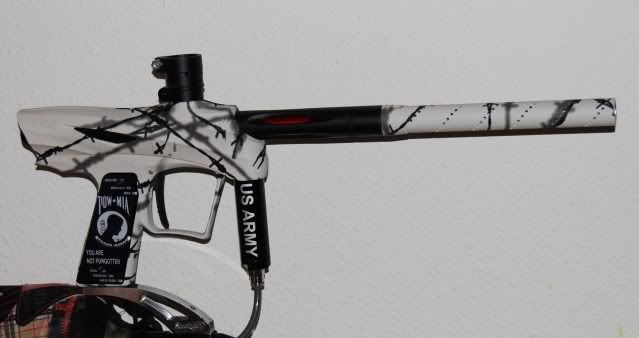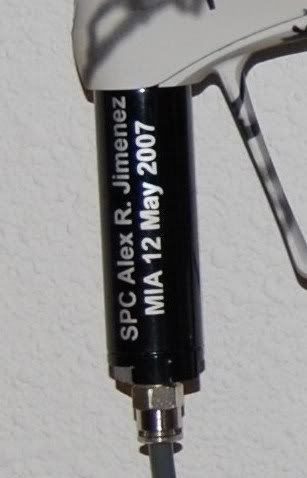 As with all things Military,there is always a story that represents things.
The
Lite Grey Body
repesents the haze of smoke from Battles past and present.
The
Barb Wire
represents those that are held captive and have not yet returned home to us.
The
Black
represents those confined and those who may or will never see the light of day.
The
Red
represents the blood of those who have given the Ultimate Sacrifice for our great nation and it's people.
The
US Army
repesents just one branch that many of us have served in and fought along many we never knew, but call
Our Brothers in Arms, and would give our life for them if need be.
The
Soldier's name
is that of one who was taken from us. He represents not one,but many who have been taken from us.The name is printed to the left side of the regulator so that individual and others will always be held close to my Heart and protected with my hand (or others),so they may never be hurt again.
The
Grips
are a reminder so that
ALL OF US
never forget those who have
SACRIFICED
for this Great Nation.
Later,
Blackrain
This post has been edited by blackrain: 06 February 2011 - 09:51 PM