I'm making room for new stuff in 2009.

All prices are flexible.

First off we have a Spec Ops Sabre vest in SO DIGI
Features: (taken of the Spec Ops store)
* Six 140-round Pod Holders with Optional +2 Pods
* Horizontal Tank Pouch that allows you to place the bottle so your remote line runs from the left or the right side. (Holds up to 92 ci. bottle.)
* Perfectly Positioned Universal Radio Pouch
* Two Large Front Utility Pockets (8 x 8-inch, 1-inch deep with dual zipper and internal, wide elastic strap). Great for paint grenades, rockets, tools, etc.
* Adjustable Side Straps
* One Pocket with Velcro« Flap
* Flip down ID Window with Clear Panel (Ideal for scenario play)
* Large Flip down Window with Clear Panel for Map Display (6 x 6-inches)
* Built-in Hydration Pouch
* One Size Fits All (adult sizes)
* High strength 1000D Cordura« pockets with strong Velcro« Sealing
Specific Features: This vest has been custom sewn to fit higher up on the body, it can be removed by request. (See 5th picture)





SOLD SOLD SOLD SOLD SOLD SOLD SOLD SOLD

Next-
Special Ops Ultralite Jersey - OMNIPAT size SMALL




$30



Next
Blue Profiler w/ clear lense (amber pictured)
Does not come with strap, amber lense seperate.
Clear lense is in like new condition, amber lense has few surface scratches.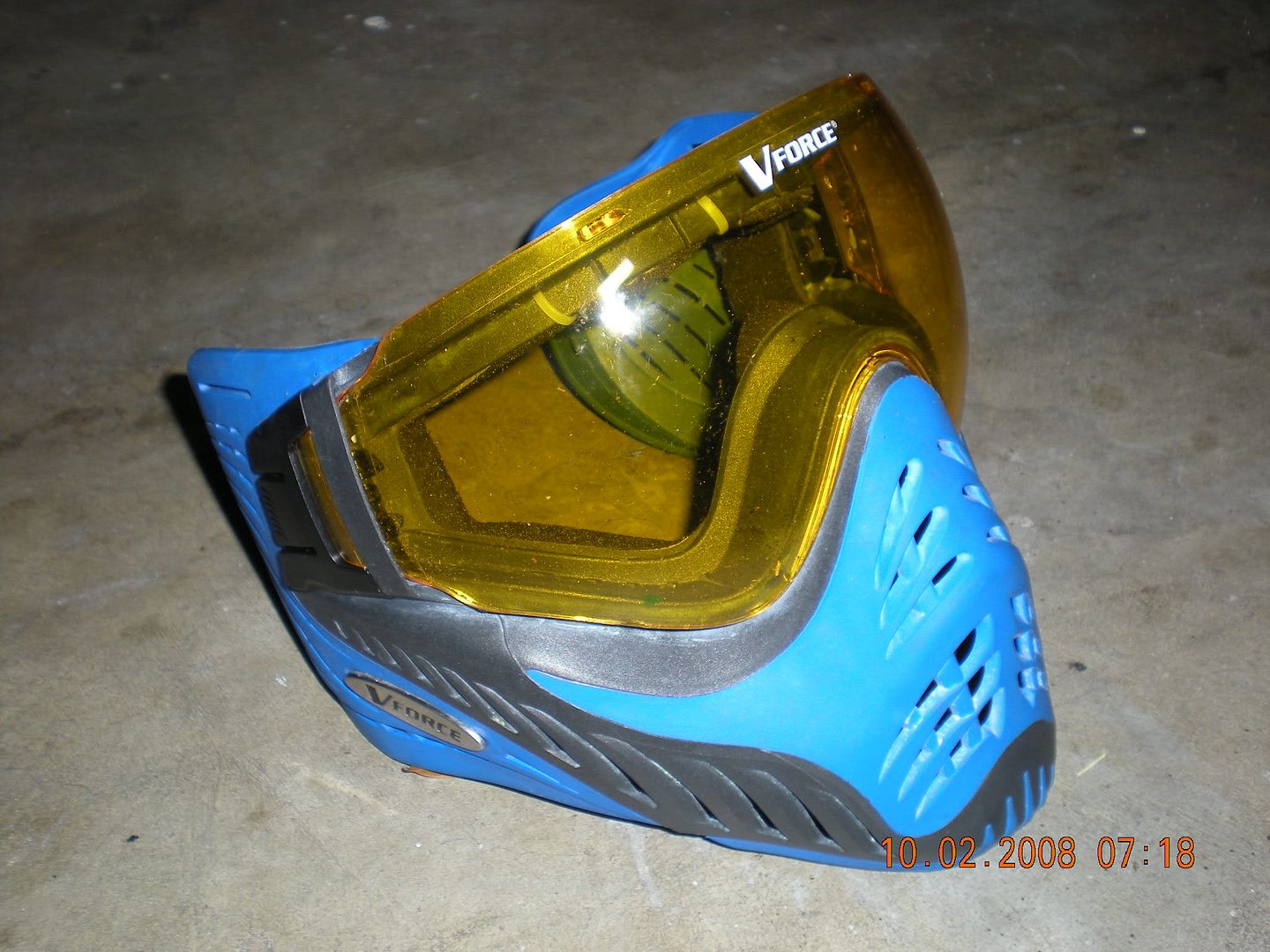 SOLD SOLD SOLD SOLD SOLD SOLD SOLD




Next
Pure Energy 72/3000 STEELY
Guage is cracked, and the bottle is also scratched, but neither affect performance.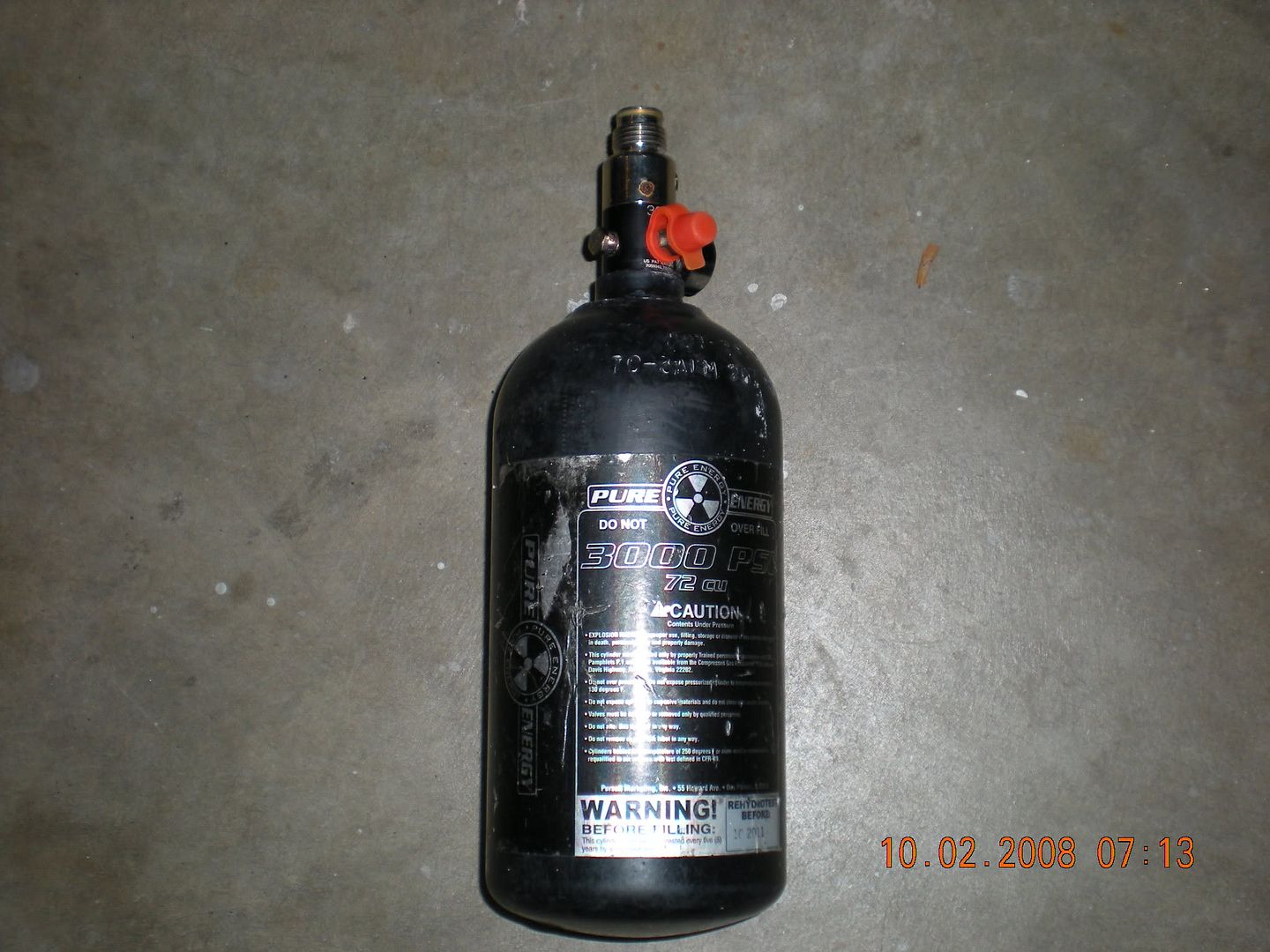 $35



Next
114/3000 tank, w/ CROSSFIRE reg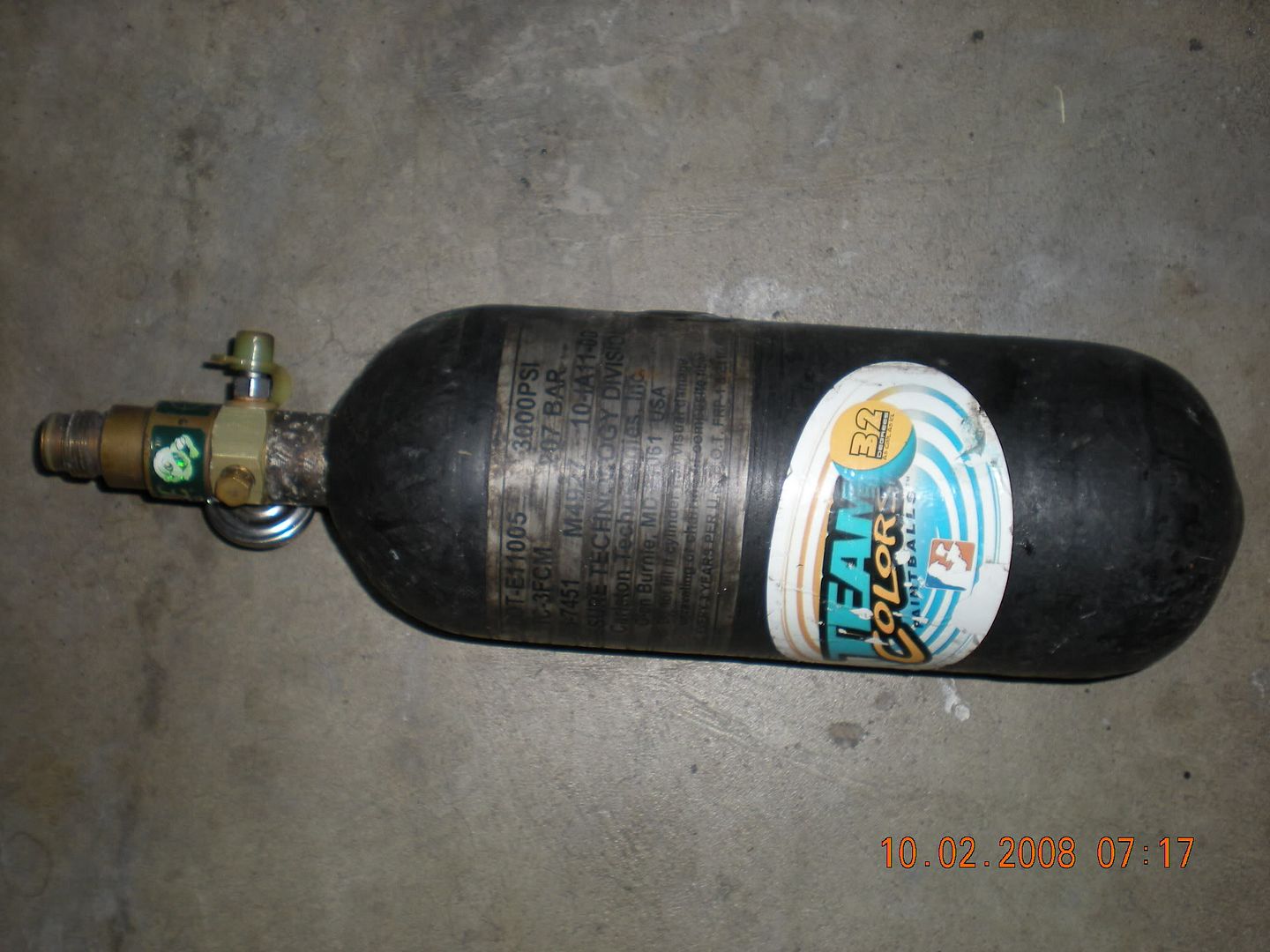 $50



Next
Nitro Duck 68/45
OUT OF HYDRO (can be hydro'd before shipping +$20)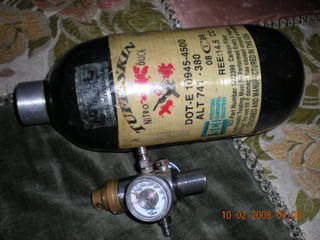 $30



Next
Full Freak kit- all bore sizes and 12" Black AA Front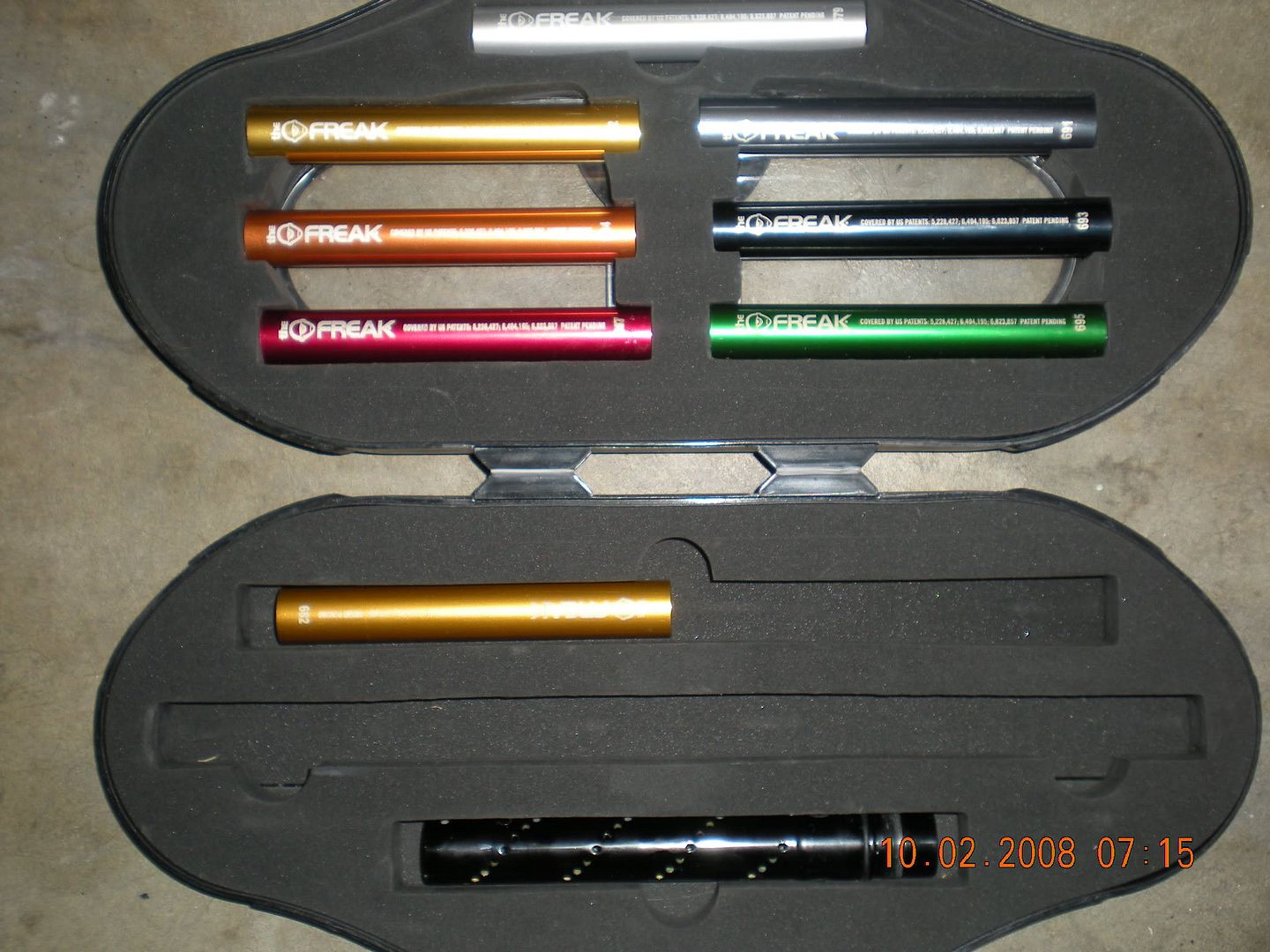 $65



Next
2005 Sunset fade Sonic Cyborg
-Custom laser eyes
-Trinity clamping feedneck
-PBK Trigger
-Tadao M5 board
-Black accents
-Factory Sunset Fade
-CP direct mount on/off
-Red Valve
-Sonic milling
-Droid grips
No barrel unless requested (ask )
Scratching near feedneck on body (can barley be noticed, does not affect performance)





$325




Next
2007 Red Cyborg
2007 Cyborg
-DC Clamping No-rise feedneck
-Red valve
-1 Piece LPR
-Laser eyes
-Militia Code
No barrel unless requested (multiple barrels, ask and you shall recieve )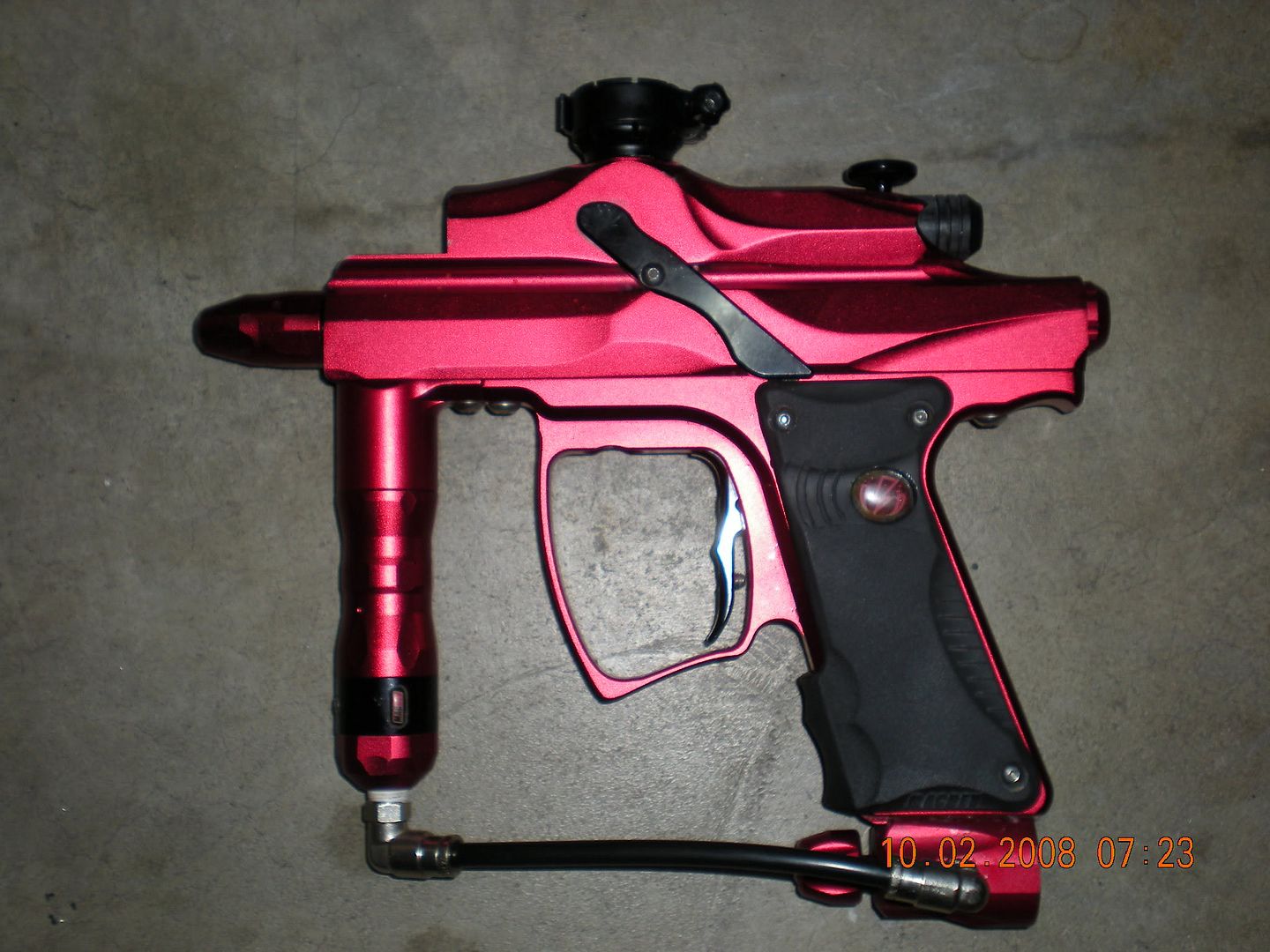 $550
This post has been edited by Gdude2008: 15 October 2008 - 04:40 AM