Page 1 of 1
You cannot start a new topic

You cannot reply to this topic
War Stories 28 : Skyball '98
Posted 11 October 2011 - 12:37 AM


Enough people have asked about it, Skyball '98

<div align="center"><b>Classic Web Dog Radio hosted by <a href="http://webdog.specialopspaintball.com" target="_blank">Special Ops!</a> / <!--coloro:#0000FF--><span style="color:#0000FF"><!--/coloro-->Webdog Radio. Old Dog, New Tricks<!--colorc--></span><!--/colorc--> <a href="http://www.youtube.com/user/WebDogPaintball" target="_blank">Now on Youtube!</a></b>
<img src="http://i213.photobucket.com/albums/cc152/Tyger_wdr/Forum%20Images/TechPBSigImage.jpg" border="0" class="linked-sig-image" />
<b><!--coloro:#000080--><span style="color:#000080"><!--/coloro-->0096 2251 2110 8105<!--colorc--></span><!--/colorc--></b></div>
---
Posted 11 October 2011 - 10:55 AM
CN tower...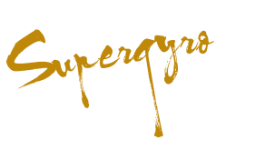 "Of course you know, this means war."-Bugs Bunny




"My friend got killed by a throwing star but I live because of DEagle."

-Thalion
"The visible spectrum is...

R

A

I

N

B

O

W

S

"-Pirate
---
Posted 11 October 2011 - 01:40 PM
last part. train plowing
gigantic male membrane?

Canadians?

Yeeeaaaaaaaa

---
Posted 11 October 2011 - 08:50 PM
Dang, improvising in such a place...not the best of ideas...but thumbs up for thinking on their feet.
And I dont think PB2X is still up, I've been looking for quite some time.
Hell yah stock class
All in all, it sounds like a good idea, but maybe someone should put a bit more thought and planning behind it and it may have taken off.
Oh and get frigen better, everyone I know is sick or has been sick for a week now, its starting to make me sick.
---
Posted 12 October 2011 - 03:29 PM
ya im sick too good stuff kinda reminds me of old pic in a mag were it was indoor with this 4 side bunker made out of plywood with pail's for the crowns? Then again probably not old enough meh im only 23 i probably had that mag in grade 7

---
Share this topic:
Page 1 of 1
You cannot start a new topic

You cannot reply to this topic
---
1 User(s) are reading this topic

0 members, 1 guests, 0 anonymous users