E1 Black Magic: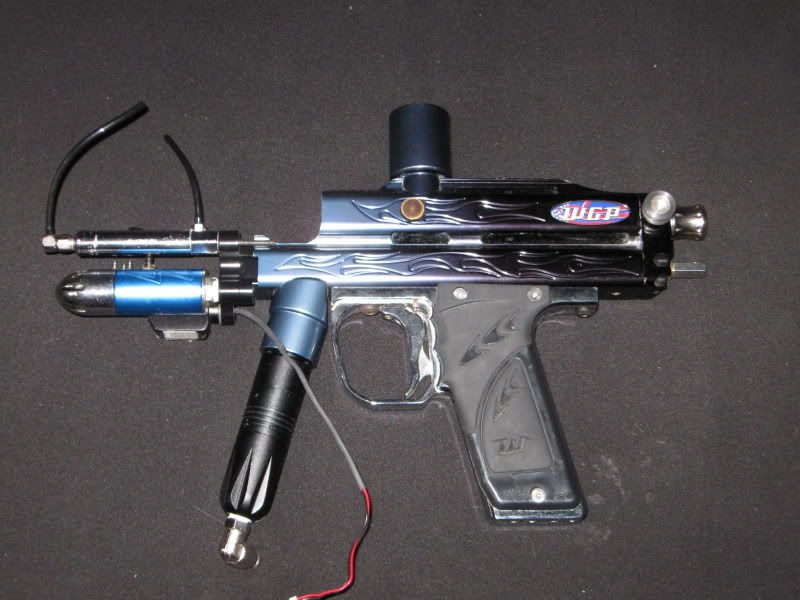 All parts are working fine.
-BM body, drilled will include internals, backblock and bolt. $75 shipped
-front block, evil front block with psychoballistics lpr, STO ram. $25 shipped
-E1, v1.06 will come with chrome eclipse cover, not the black one, it is complete and comes with eye and eye cover, s/f frame grips. $75 shipped.
-CP reg. dust black. good condition, not much else to say. $35 shipped
Whole marker can go for $200 shipped because of the higher shipping costs, but feel free to offer, I'm all for partial trades. I need the cash bad.