Felicity: "So...with big things coming up, my friend Dizzy needs to lose some extra project parts and swing on through."
Dizzy: "Nuuuuuuuuuuuuu, pwease spare teh kitty!"
Felicity: "Eh-hmm, for now, there isn't much to sell, but it'll help him get by."
Dizzy: "Don't buy kitty..."
Felicity: "Pics will be up shortly, just setting up what we have thus far."
Dizzy: "Felicity = Ebil..."
Felicity: "First off, here are teh classic rulez..."
1. We don't ship first.
2. Money Orders only please.
3. Post, then Pm.
4. No 1337 speak.
5. Keep the thread clean and appropriate.
6. OBO is accepted.
7. Lowballs are not...
8. Be on best behavior.
SOLD SOLD SOLD
Next, we have a stellar conditioned
Soviet Union "SKS" wooded rifle stock
, that was inteaded for a mag rifle.
It is the stock alone, very nice light weight durable wooded stock, with a glaze/polish like finish.
will be asking anywhere from
$45-$50
until I can get it appraised, take the chance now peeps.
Next, we have a actual
Modern US III grade Kevlar Helmet
, real deal peeps, the ones alot of our troopers use.
However, I have no real use for this, I thought it might have been something kewl to have.
Since I'm in the tourney scene more, it's of no use to me.
I'll let it fly for
$50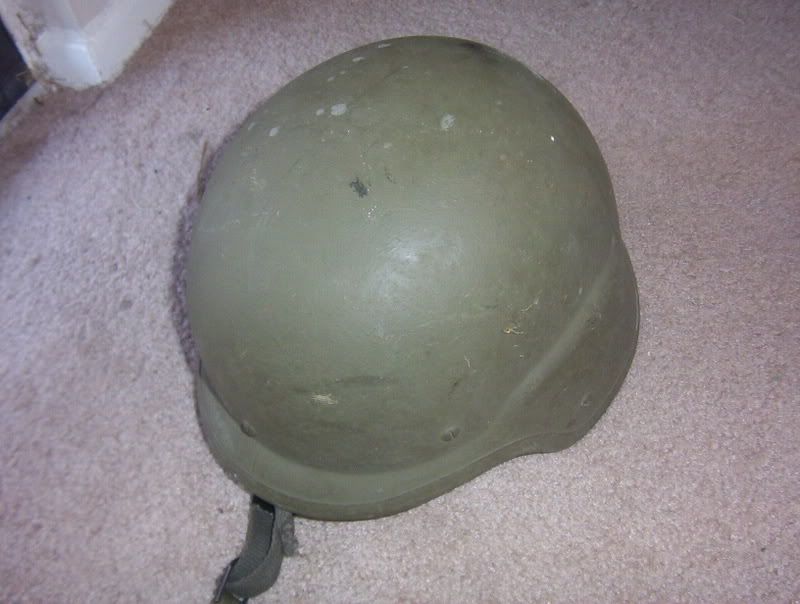 Next, I have a stock/used
Kendo Shinai
, generally used for practicing kendo and kenjutsu. Absolutely not paintball related, but carries a nice piece of history of feudal japan and swordsmanship, I'm alittle ashamed of parting from it, but I have many. Best Offer.
Next, I have a
Kendo Foam Bokuto/Bokken
, used during my aikido training, will have pics up shortly for all these
All prices are Obo.
Stay tuned for more, and please, for teh luv of gawd, don't buy my kitty!
This post has been edited by DZ Unit-1: 13 November 2008 - 03:50 AM