I just finished installing all the new parts and components on my Proto Rail. Also pictured is my gun stand and my new Empire E-vents in that aggtastic white.
The Before:
The After: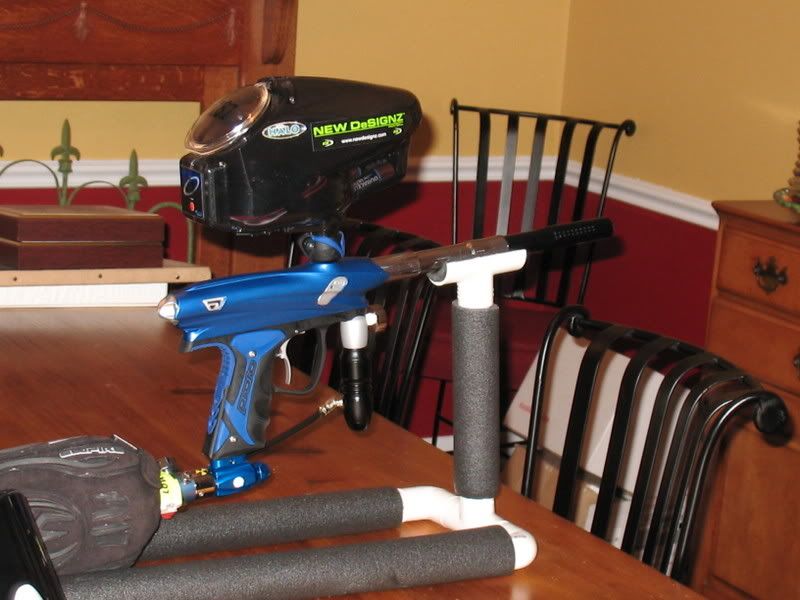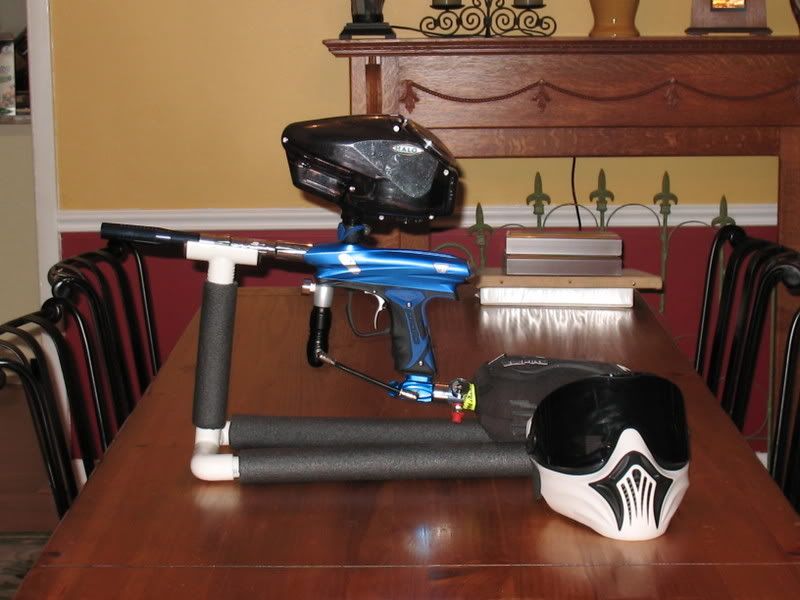 What it's got:
Powerlyte Scepter Barrel Kit (14"tip, 12" tip, aluminum back, SS back, 5 inserts)
Halo B w/ rip and white Speed Feed (not pictured)
PE 68/4500 HPA tank with Empire bottle glove
NDZ Ultra Lite On/Off rail combo Blue
NDZ Slik Trigger silver
NDZ Back Cap silver
NDZ Vertical ASA w/ gauge port silver
NDZ Eye Covers silver
Bob Long 300psi gauge
So, yeah, that's my newly improved setup. I use the 12" barrel tip with the SS back. That barrel kit is by far the best I've ever used. What's next to come? How 'bout a NDZ feedneck, maybe a new grip frame (NDZ), possibly a Pulse + RF chip, and some grips. Thanks for looking, and tell me what you think.