I have up for sale my Tippmann X7 Phenom and Pure Energy 88/5000 carbon fiber tank. Details are as follows:
Marker: Tippmann X7 Phenom electro-pneumatic marker
Condition: Excellent (9.0/10)
Color: black
Upgrades: Tiberius Arms tactical tri-rail on the foregrip, Tippmann folding stock, quick-feed lid for hopper
Known Problems: None - This marker may as well be brand new brand new.
Asking Price: $425 USD, Shipped and PP'd (I will only ship domestically and use PP)
Shipping Options: UPS or USPS (my discretion)
Trades of interest: None Currently (I will not accept any trades PERIOD - please do not ask)
Location of item: Eugene, Oregon USA
What is Included: Tippmann X7 Phenom, Tiberius Arms tri-rail, stock barrel, Tippmann folding stock, stock hopper with quick-feed lid, Pure Energy 88/5000 tank.
I've enjoyed this marker for the last year. It has been my pride and joy and has never given me so much as a hiccup of a problem. It shoots accurate (as accurate as a stock Tippmann barrel gets) and it's a lot of fun to play with. The flatline barrel in the pics is NOT included. I have always meticulously maintained this marker and it shows. Even still has the stock "repair kit" inside the magazine (as pictured) Short of the emblem being a bit scratched, there is absolutely nothing wrong with this marker. It's amazing. I have over a dozen markers, and I'm heading out of woodsball more and more, so it needs to find someone who will enjoy and use it more than me. As stated above, I will cover shipping (so long as my asking price is met) as well as PayPal fees. I feel that as the seller, that should be my responsibility anyway. I'm not looking to trade at all (paintball or not). If you're interested or have any questions please post here AND PM me.
The tank is a Pure Energy 88 cubic inch 5000PSI carbon fiber tank. It is in great condition, and it is CURRENT HYDRO (was last tested 10/07, so it expires 10/12). It has never given me a problem at all, only reason I am letting it go is because once I sell the Phenom I really won't have much use for it. I also have an additional 3 HPA tanks (all steel, all Gorilla and all 62ci/3000) as well as a remote line with slide check that I'd be willing to throw in for an additional $100 (Making it $525 total - I'll even eat the extra shipping).
I am completely unwilling to part out the marker or separate the tank and marker, so please do not ask. If you're interested or have any questions please email me and i will respond ASAP.
Feel free to message me for additional photos. I have MANY more.
Here's some pics.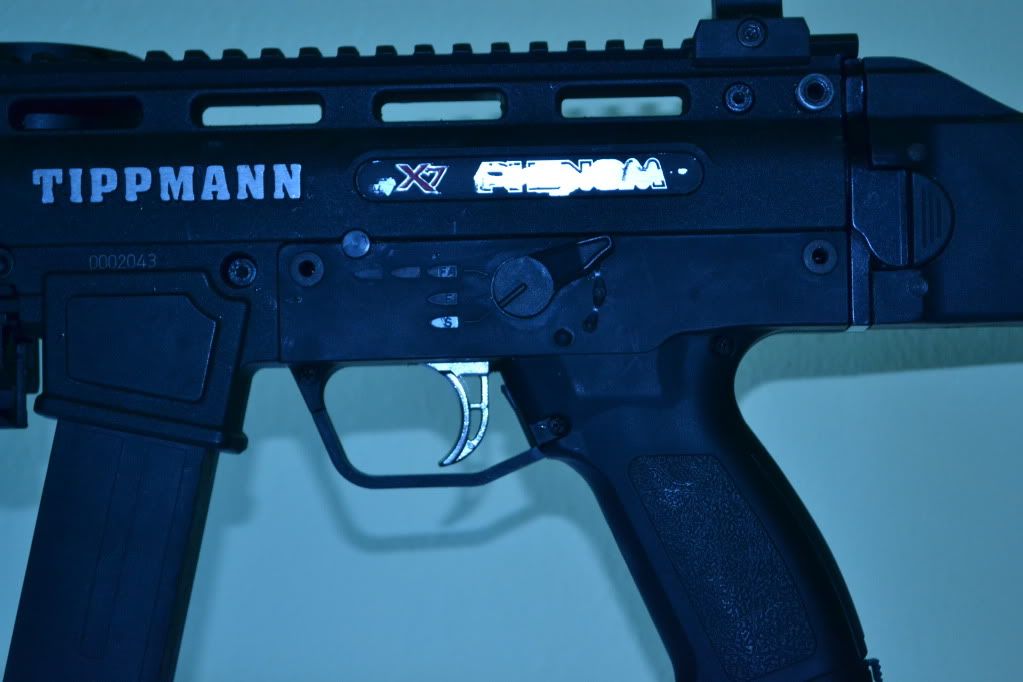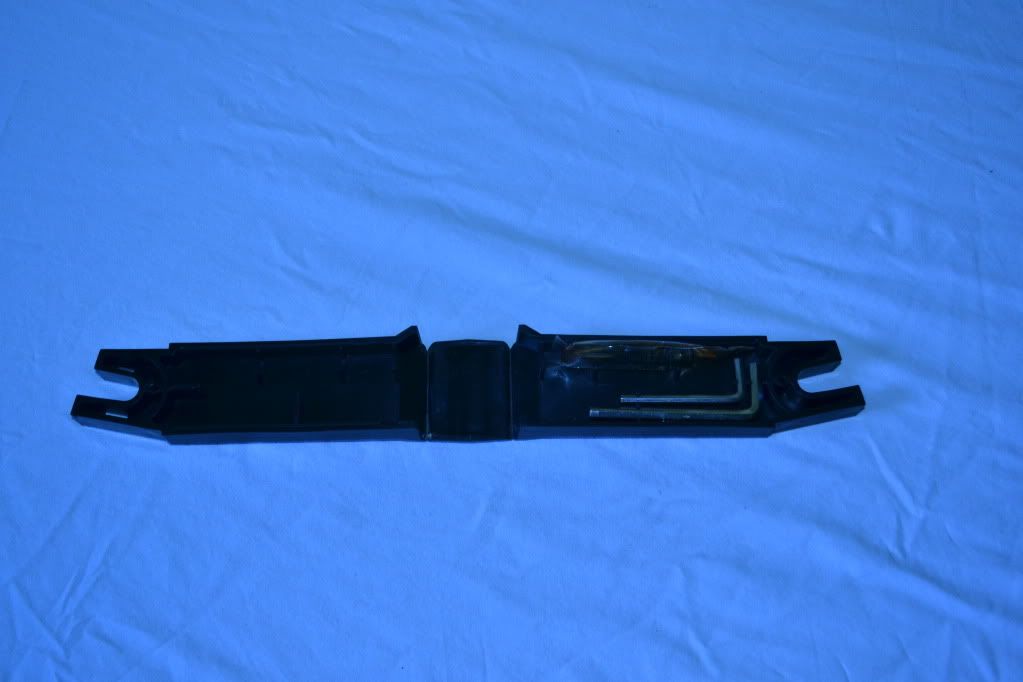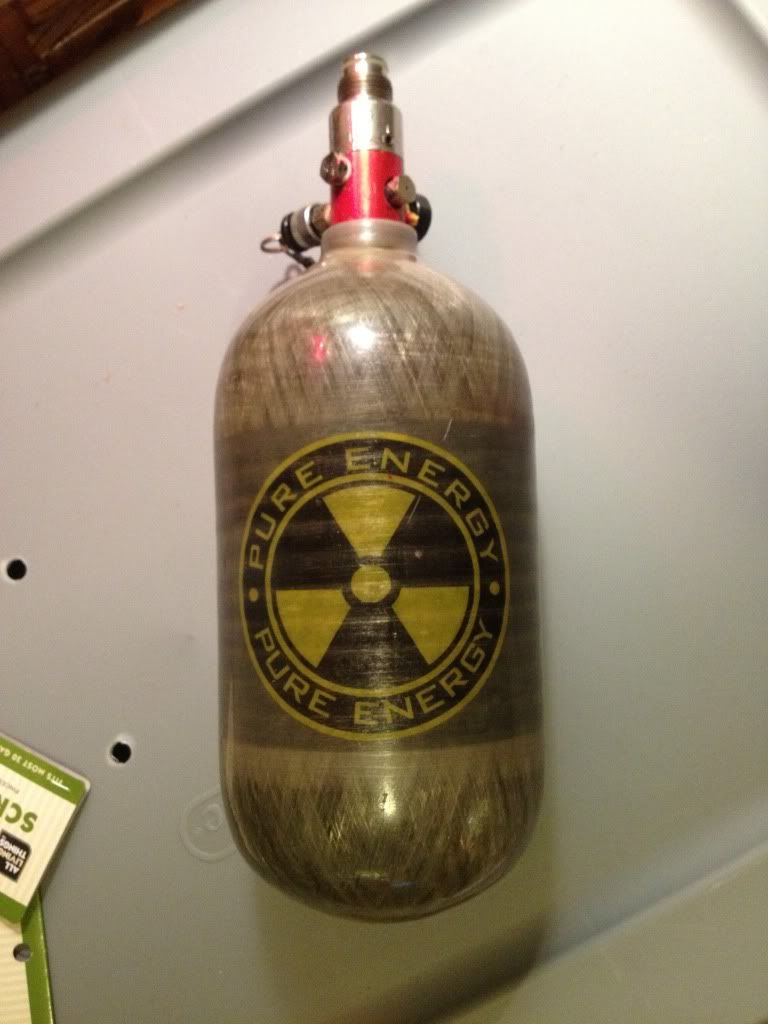 Thanks for looking!!!
This post has been edited by The Disco Sniper: 29 March 2012 - 11:28 PM