Today I was driving home from school and was about to turn into my subdivision when I had to stop because the car in front of me had stopped. A turtle was under their car and they didn't want to smash it. I moved it and am currently holding the thing captive. It is a red ear slider (I believe). His name is Road-Kill.
Here, my shoe is a size 16. The turtle measured a little over 13 inches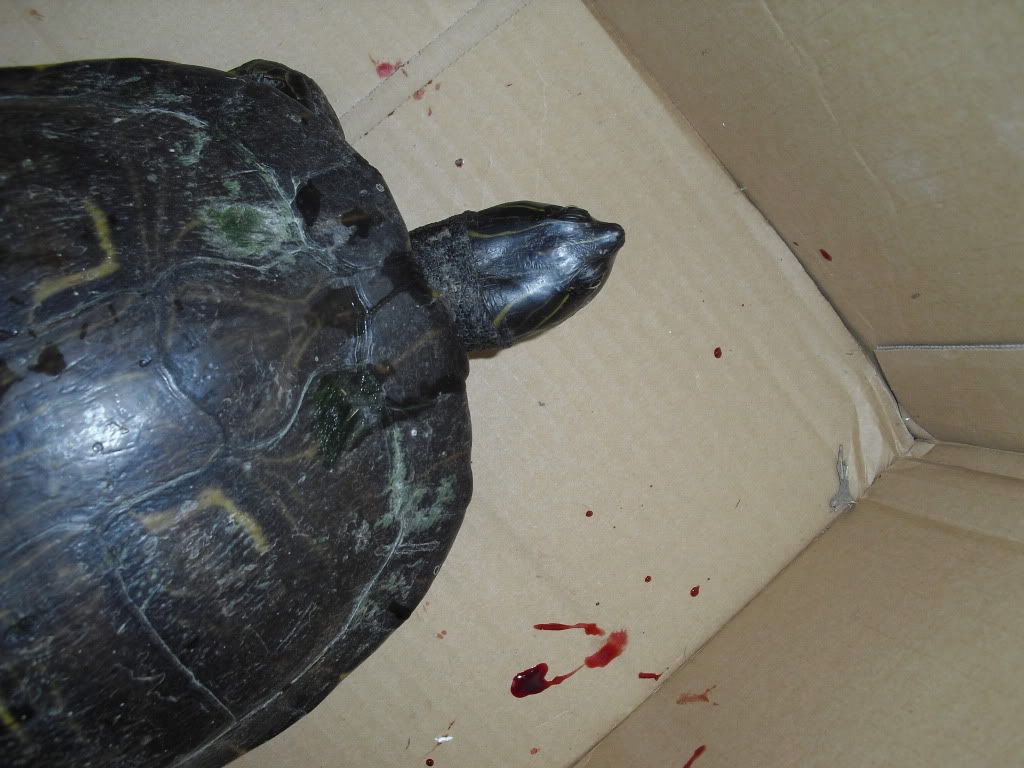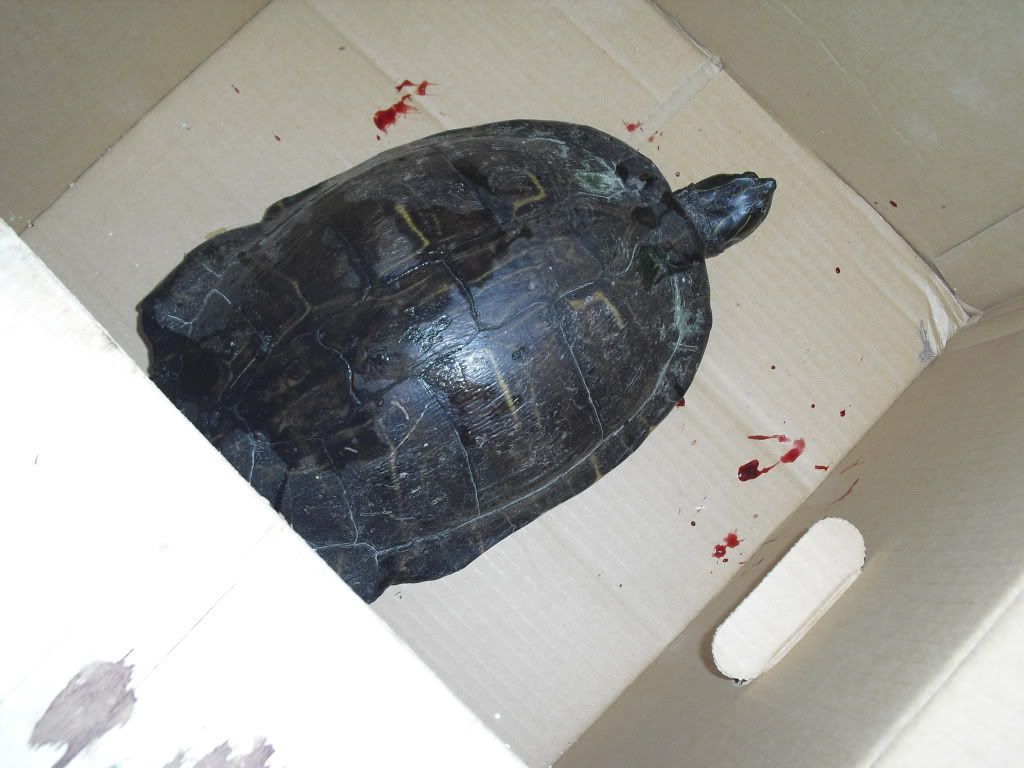 Also, the blood is there because he lost a claw at one point.
This post has been edited by Cuy'val Dar : 18 April 2012 - 02:45 PM