I am willing to trade...ONE DODGY PAINTBALL! For any and all paintball equipment you are willing to trade for said 'dodgyball'.

Your equipment will then be offered in trade for other equipment of equal or greater value...
see where this is going?


1- Dodgyball Traded to Kold Fusion for BE Barrel Swab

2- Barrel Swab Traded to The Judge for 4 Pod Harness

3- System X 4 pod harness traded to

THE AMAZING Jackrock

for a 2003 Vision Impulse

4- NOW TRADING 2003 SMART PARTS VISION IMPULSE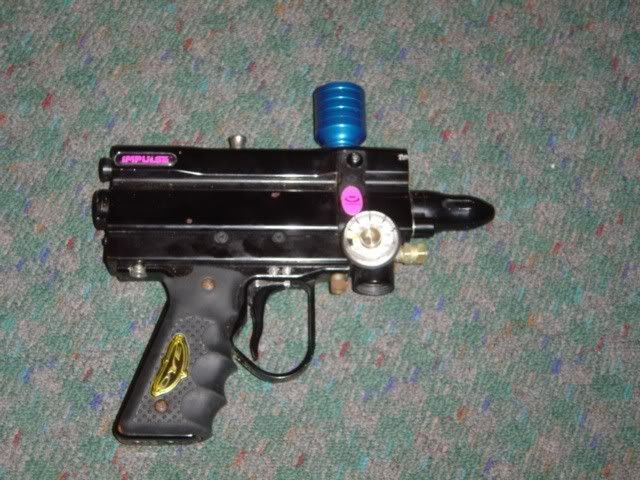 5- I have a Promaster currently in my possession that was donated by Cyanide Poison, THANKS MAN! You may have saved the whole project.

From what I can tell the Promaster totally stock except for a CP Vertical regulator, CP On/Off ASA, and after market clamping feedneck. Stock feedneck, assorted screws, and o-rings will also be included along with original promaster box.
Promaster Picture--Another Promaster Picture

6- Promaster traded to Mighty Mike for a Smart Parts Ion.




I'm trying to work my way up to a PM6 in case you guys care...

Items do not have to be in working condition. I reserve the right to deny any offer


I WILL ACCEPT PM6 TRADES STRAIGHT UP


Offer trades.............NOW!
-Tenacious
Also...feel free to link this thread in your signature to help me out
Now with
WEBSITE!
that you can do whatever you want with!
linking, passing on...whatever!
This post has been edited by Tenacious221: 08 September 2008 - 07:37 PM